It was hot – the over 100 degrees kind of hot that requires a beach.  When we saw that Billings had a park named after one of our friends we had to go.
Since we were thinking we might be in Montana for a while we figured we would just buy an annual pass at the entrance.  Not so, you had to go to the office on the other side of the lake to do that.  A short drive and $35 later we had our pass.
The lake is not too large but it was clear and the water soothingly cool.  And there was ample shade with a number of trees scattered around the grassy area. With so many great shaded and unshaded spots it surprised us when a couple decided to put their blanket right behind us.  Well we did get to hear their conversations in detail which was amusing.  And when the sun moved our shade we inched even closer to their blanket.  After that they did move giving us some breathing room.  Oh the fun of being at the beach.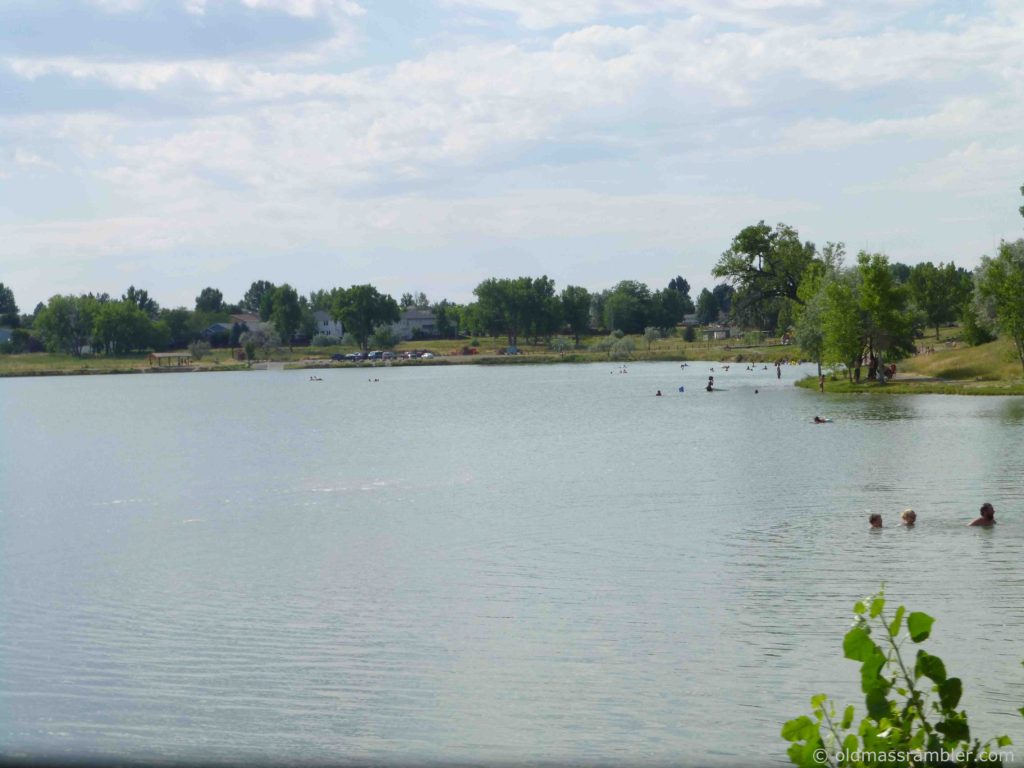 Why do we keep taking hikes in the middle of blistering hot days?  Mostly because we just do not move that quickly in the morning.  It was not a bad hike but since this state park had the word "Cave" in its title we thought it would be a cooler hike.  They lied.  This cave is really an overhang which does provide some relief from the sun but it was not cool.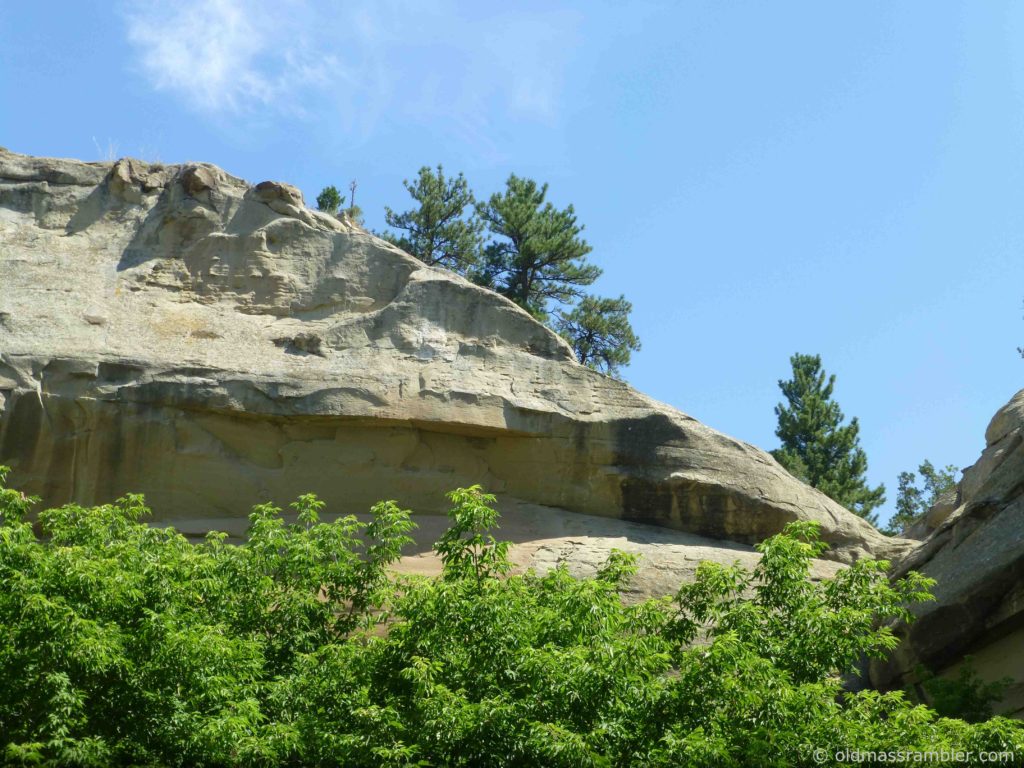 And about those pictures – many are very faded and some have completely fallen off of the wall.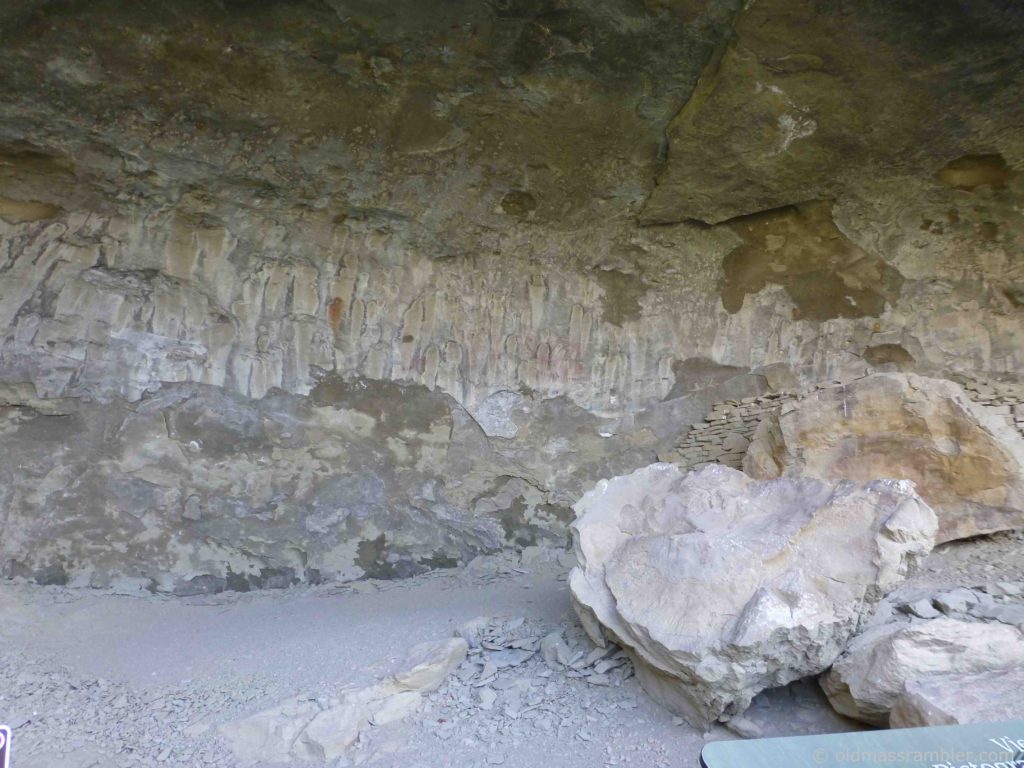 Well it was a nice walk despite the heat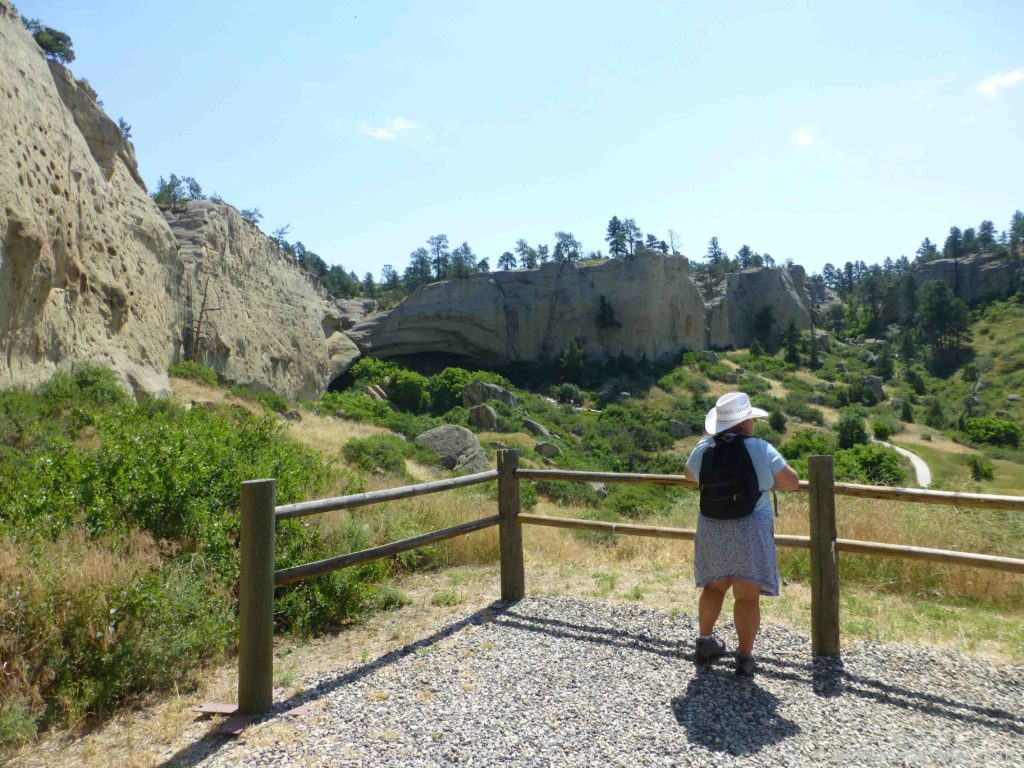 This park is quite a ways out from Billings but well worth the trip with a small but interesting museum, access to his house and a nice walking trail.  Again we had the opportunity for a nice long walk in the heat of the day.  This time we opted out.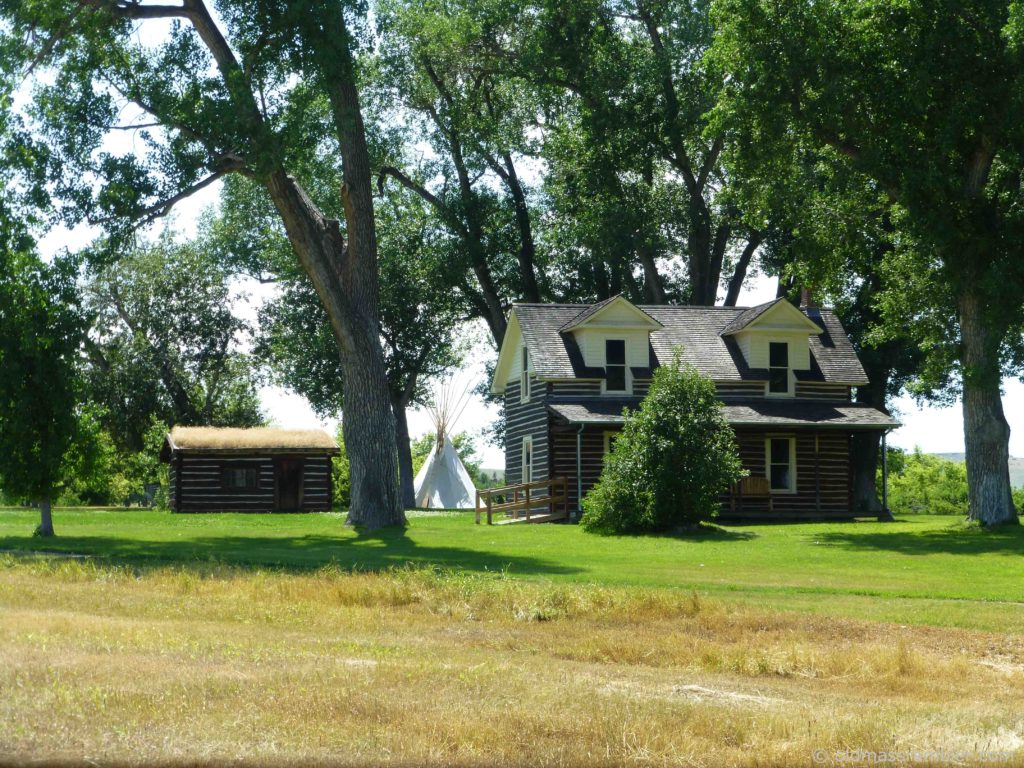 Mrs Ram did enjoy this park and has more to say in the next post.