Heading north from Key West, we took a side trip down Boca Chica Road to Geiger Beach.
Walking out the trail at the end of the road brought us to the end of the runway of the naval air station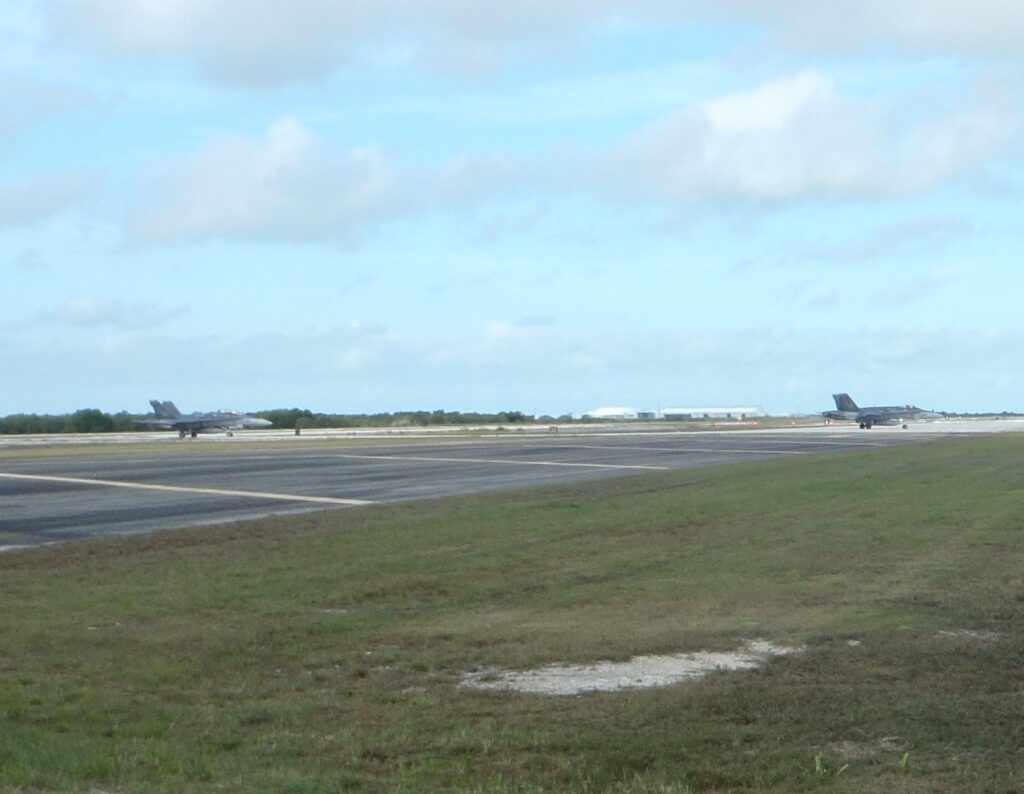 When the pavement ended, we had arrived at Geiger Beach. It was once the Keys only nude beach.
There used to be sign saying clothes were optional. The sign is gone presumably stolen but there are some other markers.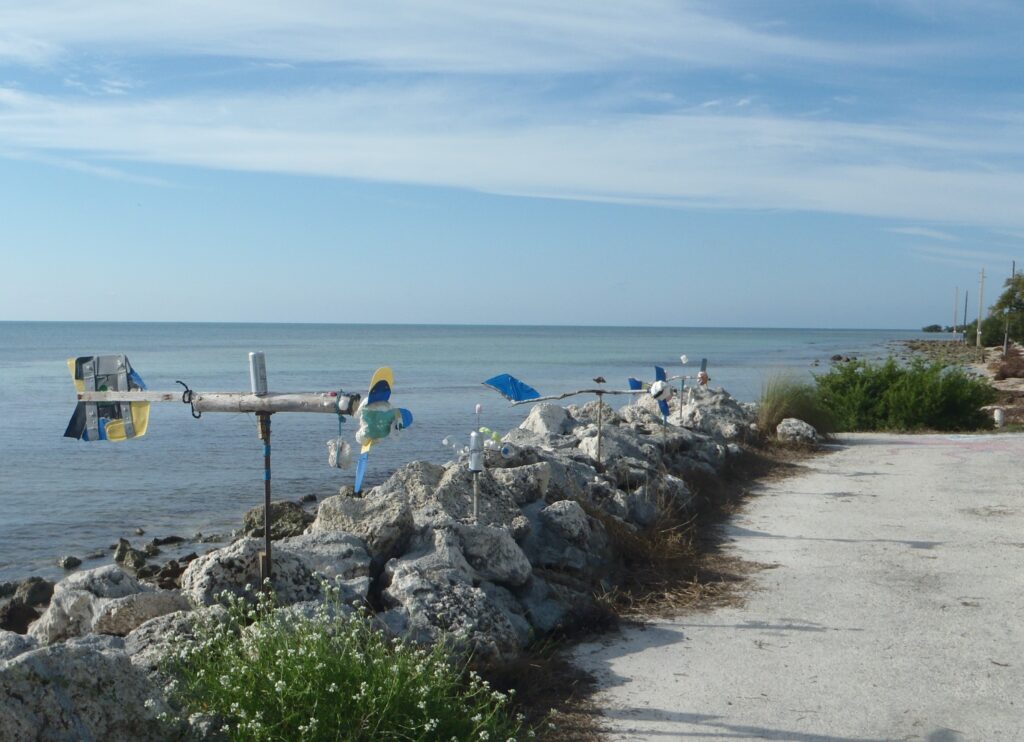 So did we shed our clothes? Check out this picture here.
Up in Big Pine Key we stopped at Blue Hole, the old quarry where we saw one of the few gators in the keys.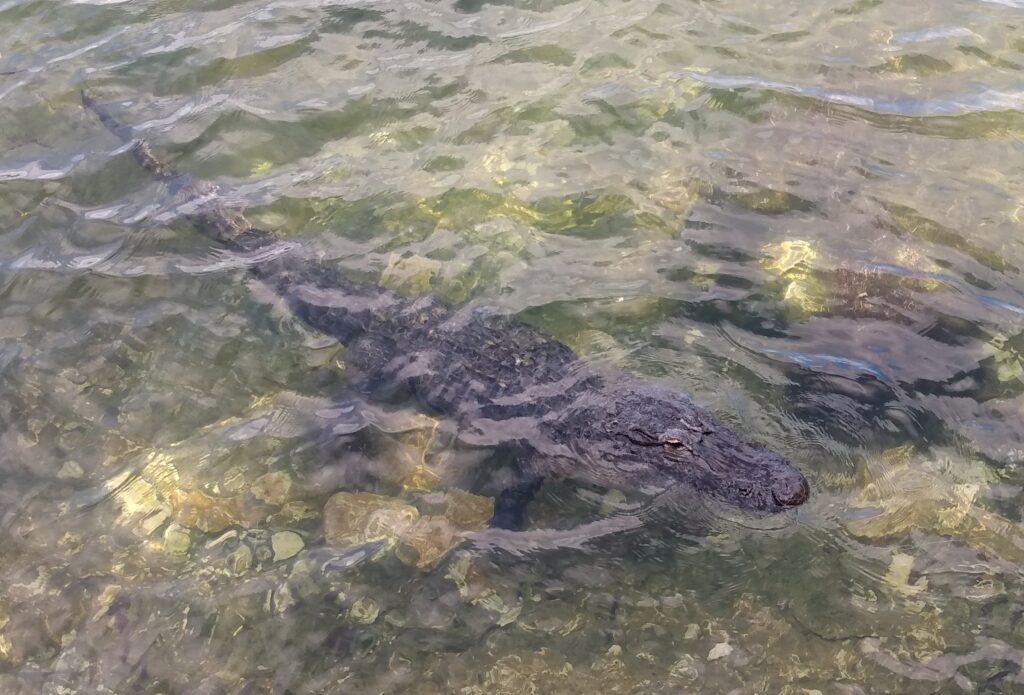 (Did you click that spot above thinking you would see some pictures of nude,wrinkly, flabby old people? We may be crazy but we're not stupid.)