Big Bend National Park has a unique location in western Texas on the border with Mexico. This park is bigger than the state of Rhode Island.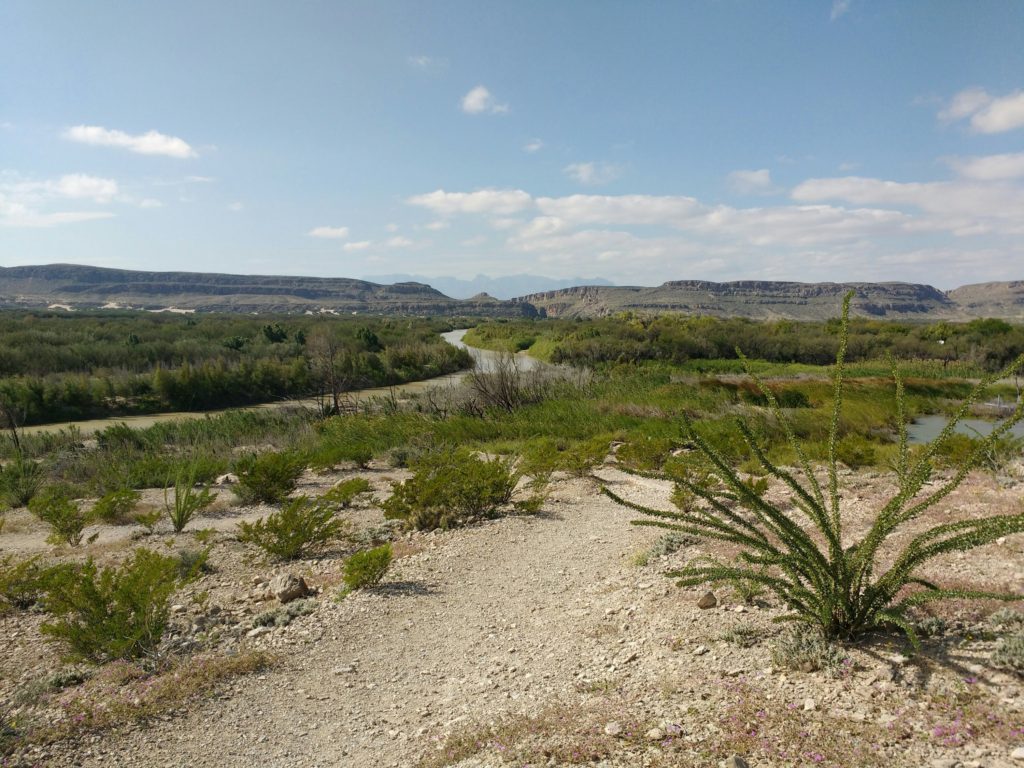 The left side of the river in the above picture is Mexico.
We arrived on Veterans Day and picked an empty site, #24, in the walk up, generator-free section of the Rio Grande Campground. The site allowed us to park Sparty so we could catch the afternoon sun when we wanted it while letting him block the wind on cold days.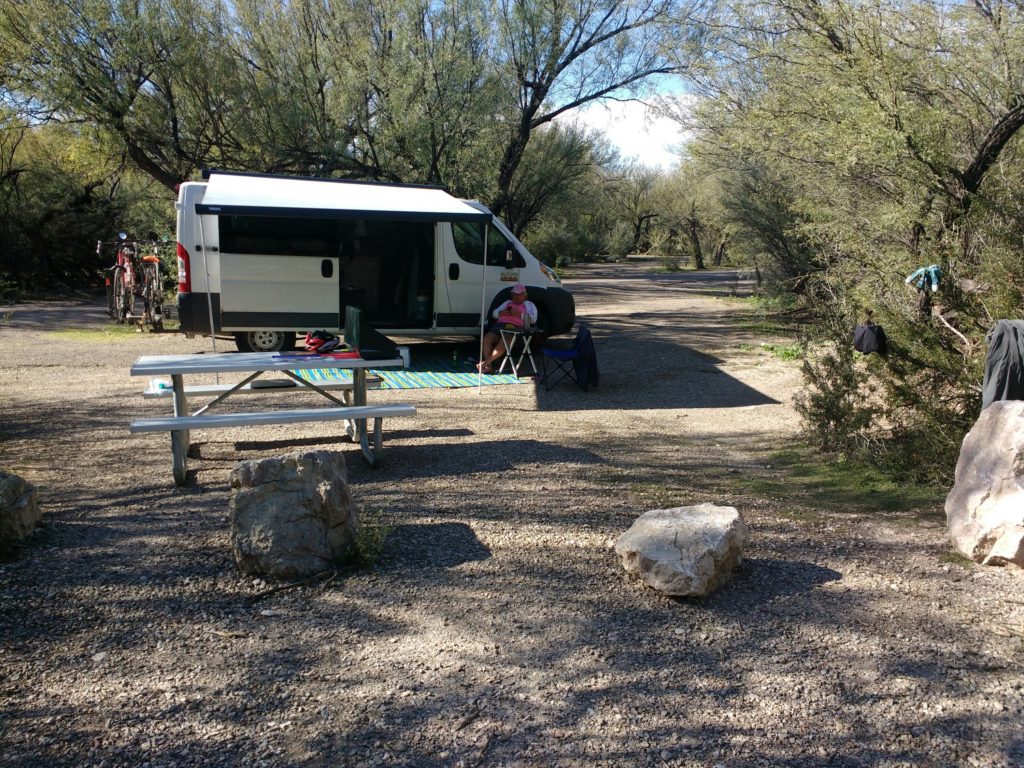 We enjoyed the short, reasonably flat hikes on the east side of the park. Mrs ram especially liked the one that lead to the Hot Springs. It was warm but not too warm do that Mrs Ram lingered too long and was dizzy when she finally got out.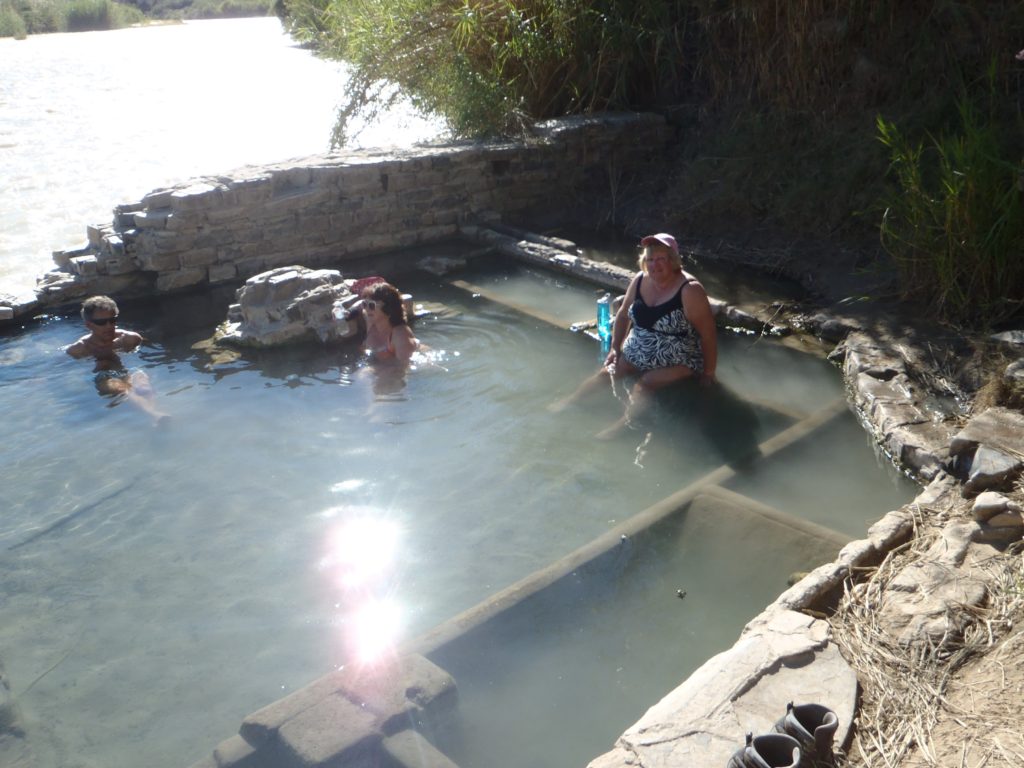 Mr Ram did get our for a couple of short rides but stayed on the US side.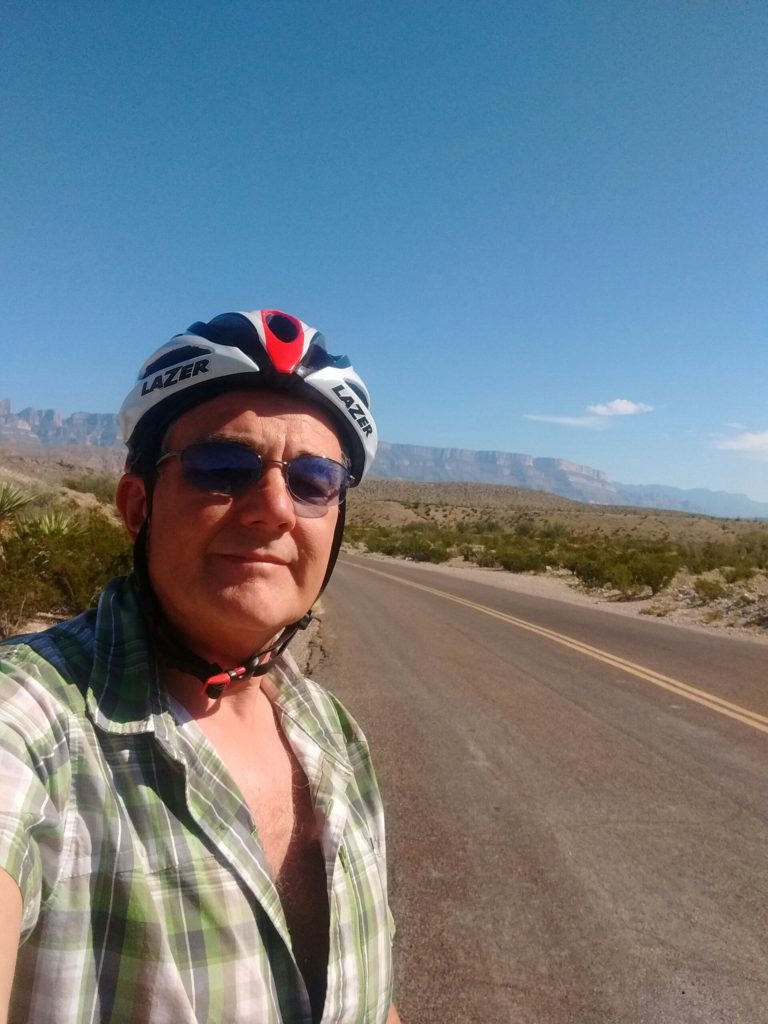 Park literature and the rangers warned of not picking up hitchhikers as we are on the border. They also said not buy anything from any trail side vendors as it was illegal.  We were not certain what they meant until we took our first hike. On the nature trail we some small sales spots and others were huge.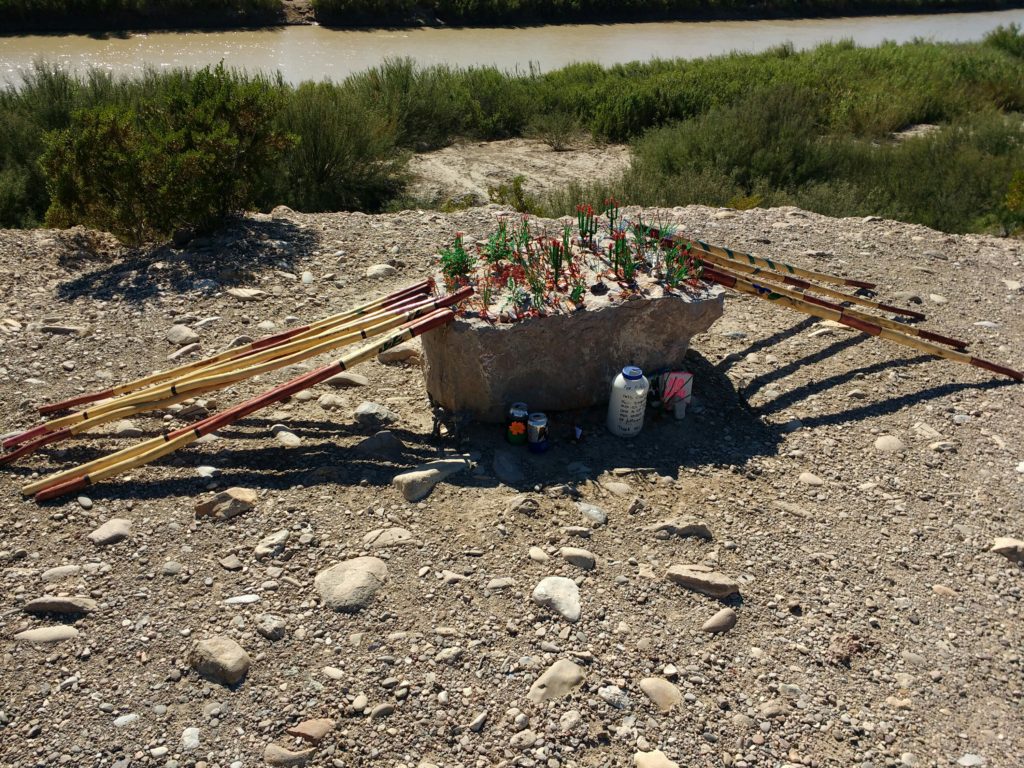 As always we enjoyed meeting other campers Matt and Erica and Ram owners Kat and Rebecca.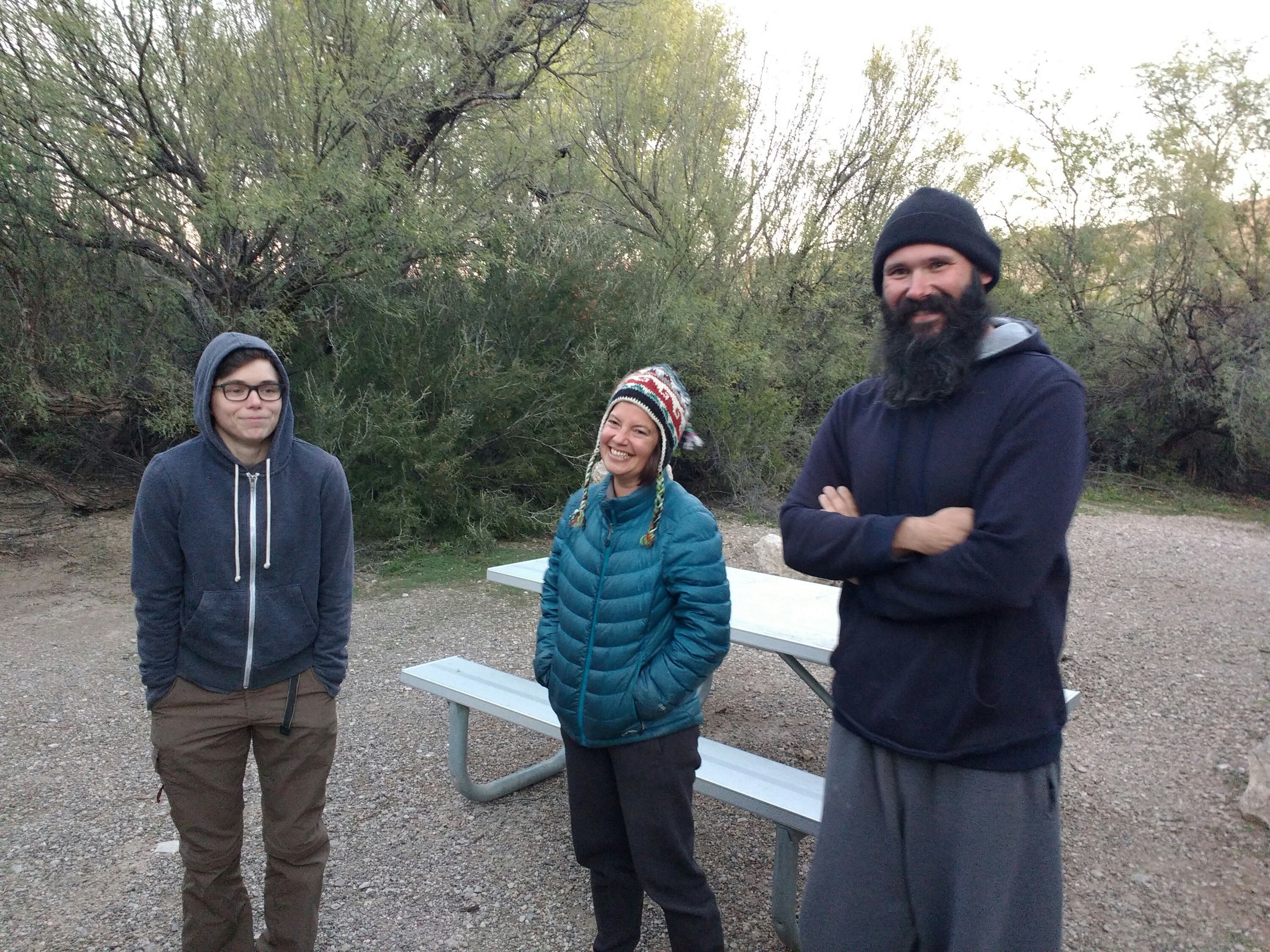 Rebecca was camera shy.