Mrs Ram had picked a couple of hikes for our visit to Bryce Canyon National Park – Navajo Trail and Peekaboo Loop.  We stopped at the visitors center and I ask the rangers about the trails.  The ranger  pointed out an elevation change of over 1000 feet for these hikes.  She also noted that Navajo was listed as a moderate hike while Peekaboo was strenuous one. I began to wonder if Mrs Ram knew what she was getting us into.
Our hike started at Bryce Point so we already had a great view.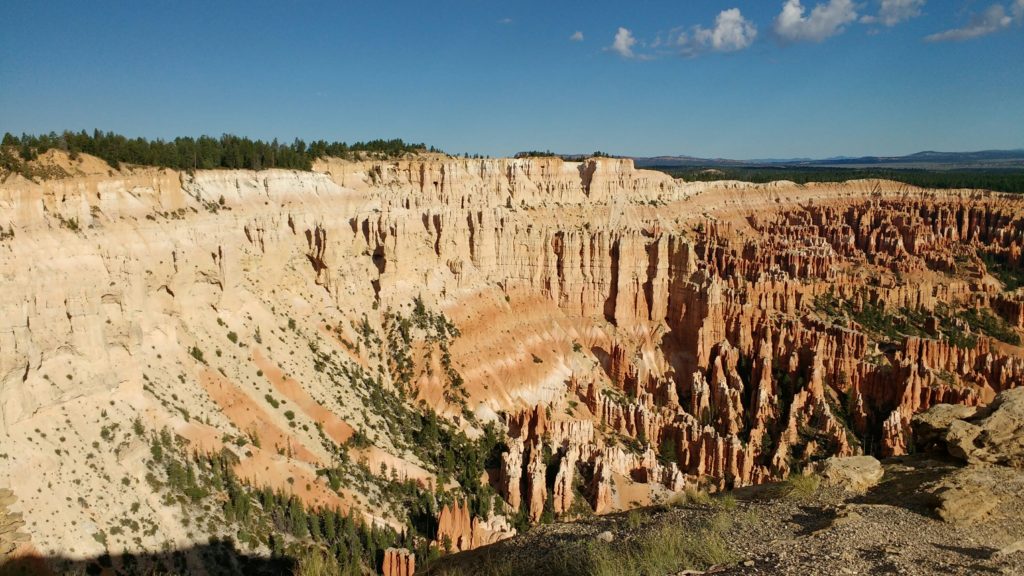 We went down from there with lots of switch backs and steep edges.  Mrs Ram enjoyed the downhill but not the steep drops off the side.  There was plenty of up hill as well and many spectacular views.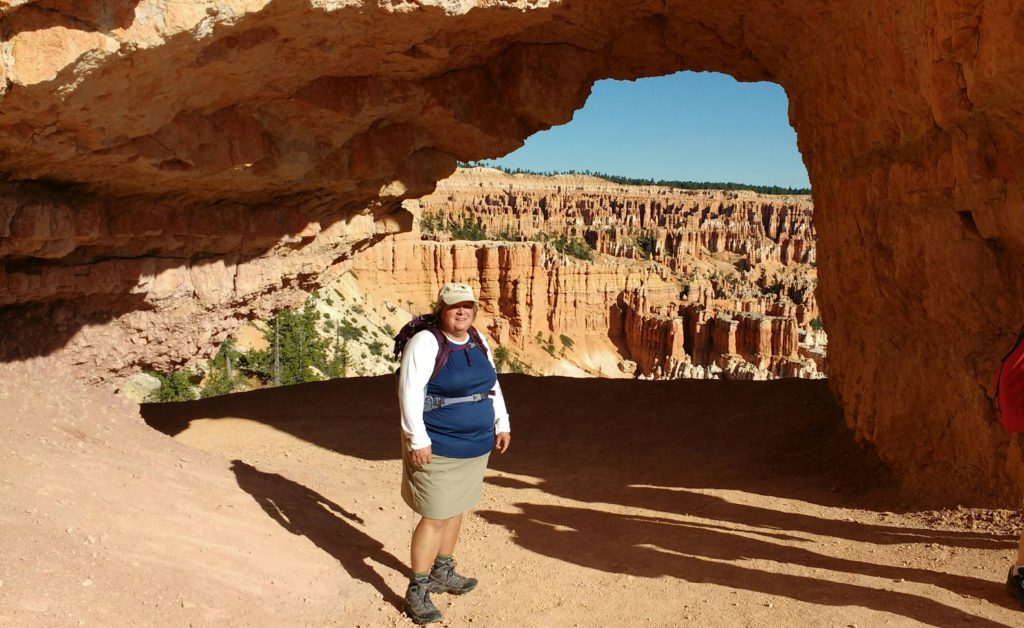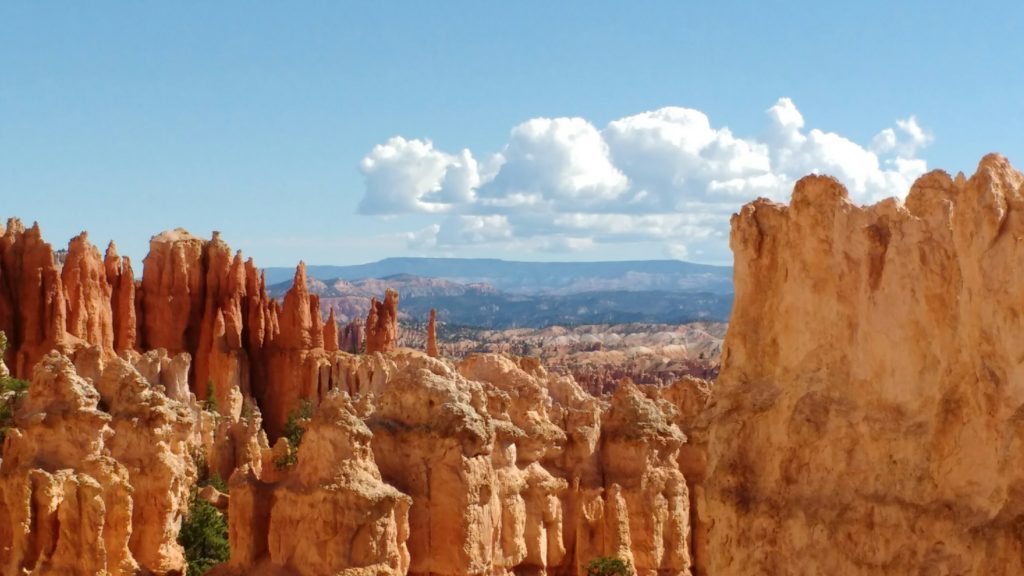 As we neared the last climb at Wall Street, Mrs Ram thought I needed an extra workout so she let me carry her pack as well.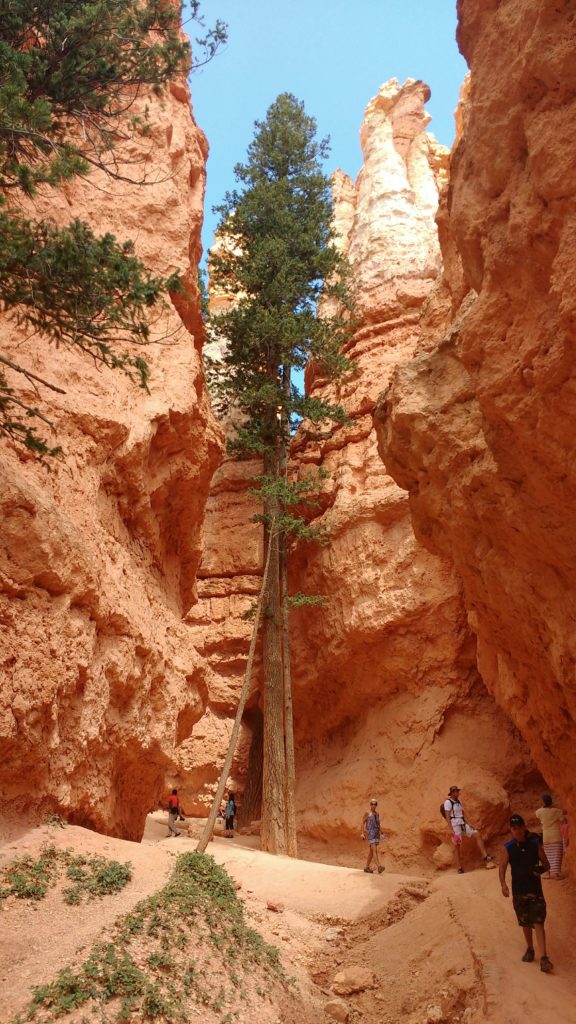 Finally back at the top we had another great view.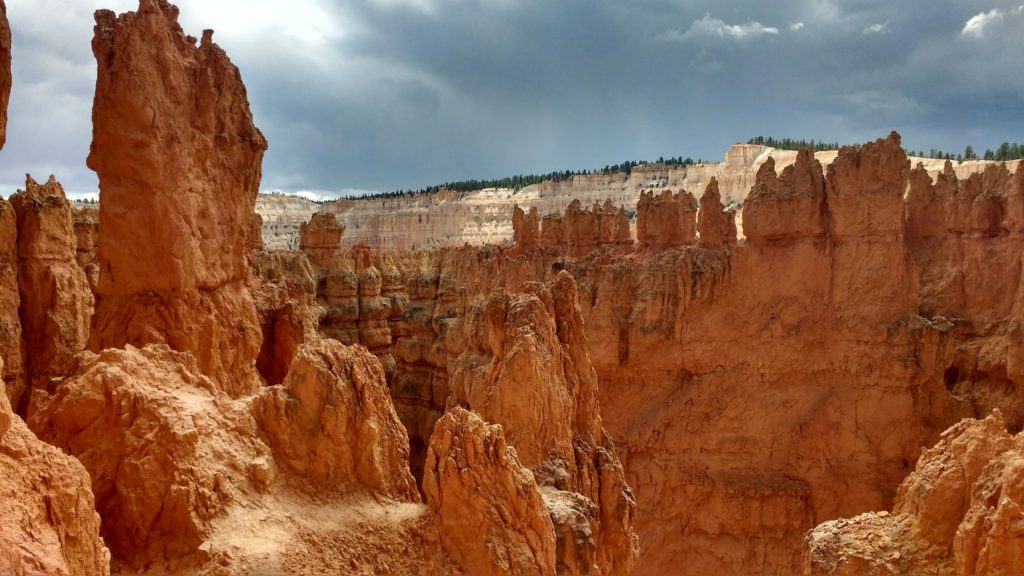 We had been planning to hike back along the rim Bryce point where our van Sparty was parked.  However there just so happened to be a free bus that would take us back to Sparty so we skipped the last couple of miles on the rim trail and enjoyed a free ride.