We wanted to bike the trail in the George Bush Park in Houston and asked our Garmin GPS to take us there. It brought us here.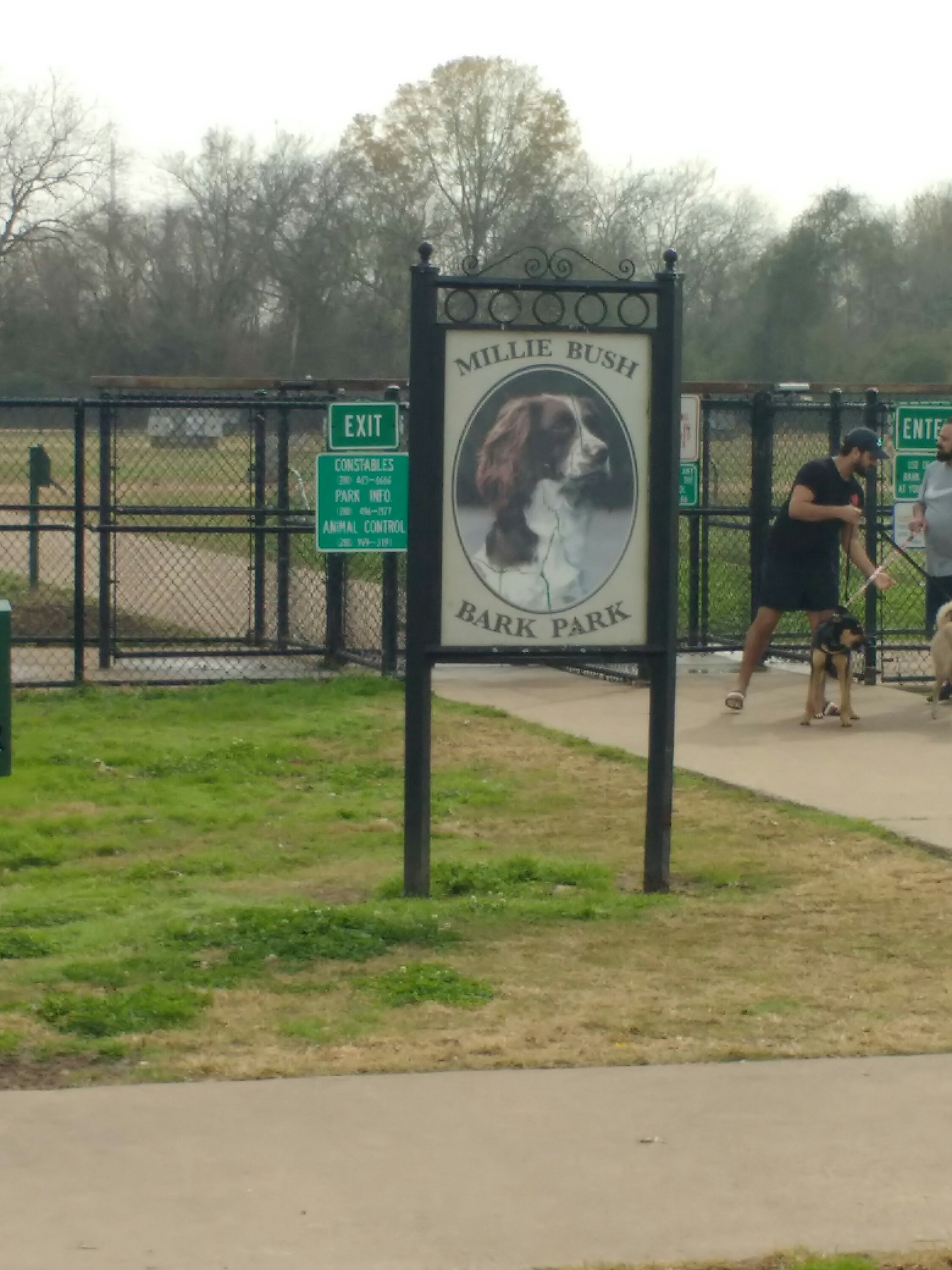 The Bark Park looked fun but we had left our dog in Massachusetts.
For our second attempt, Mrs Ram fired up Waze and it claimed to find the bike trail. That brought us to a Marriott parking lot with no access to the trail.
Mr Ram looked at Google maps in satellite view and found a parking lot next to the trail.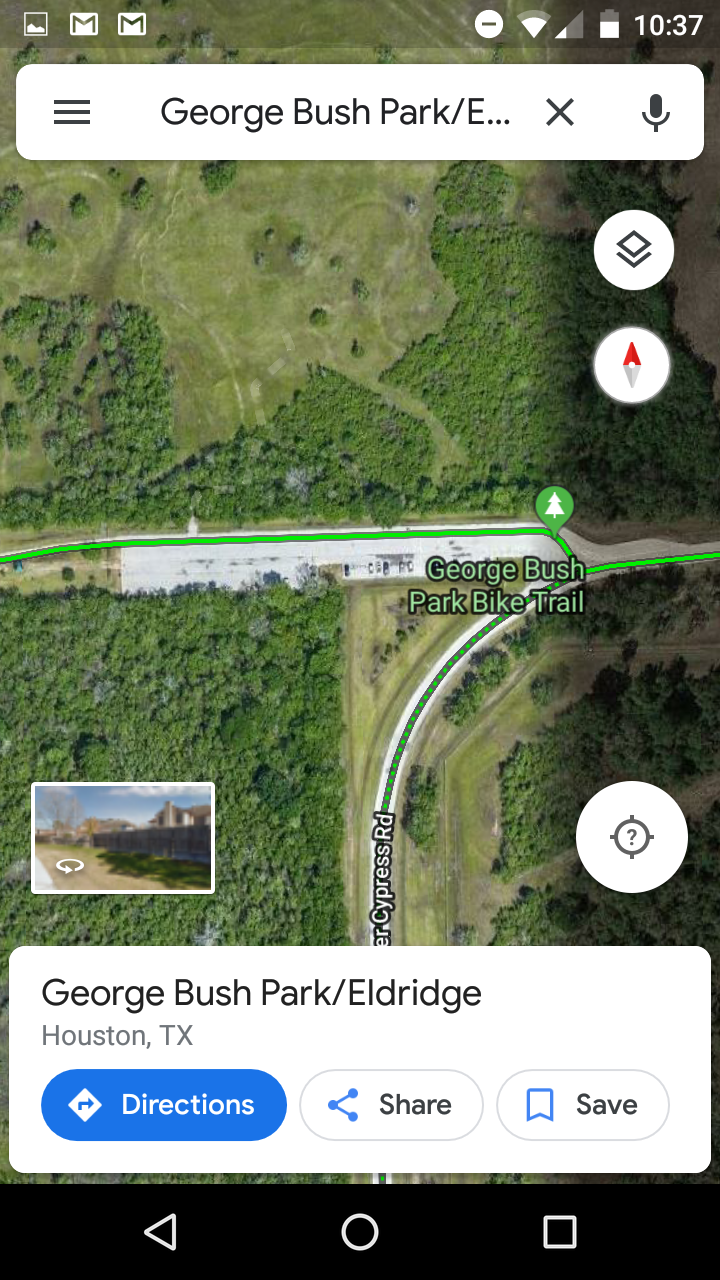 After over an hour our driving around we finally got on our bikes.