After driving down over 10 miles of dirt road we arrived at the campground in mid afternoon. Though were a couple of open sites, officially there were no openings. Their reservation system had been giving them fits and they were keeping a few sites open for "just in case." There was no room at the inn for us. We would not be camping here.
The camphost, Bonnie, gave us the official list of alternatives, all requiring us to go out that dirt road and many miles more. She also mentioned that there was BLM land available. Most of it was a patchwork of tiny squares that were hard to identify.
There was one BLM spot, the intersection of CR 7900 and 7950, that was easily found with a flat gravel lot. We rumbled out that rough road and camped there for the night.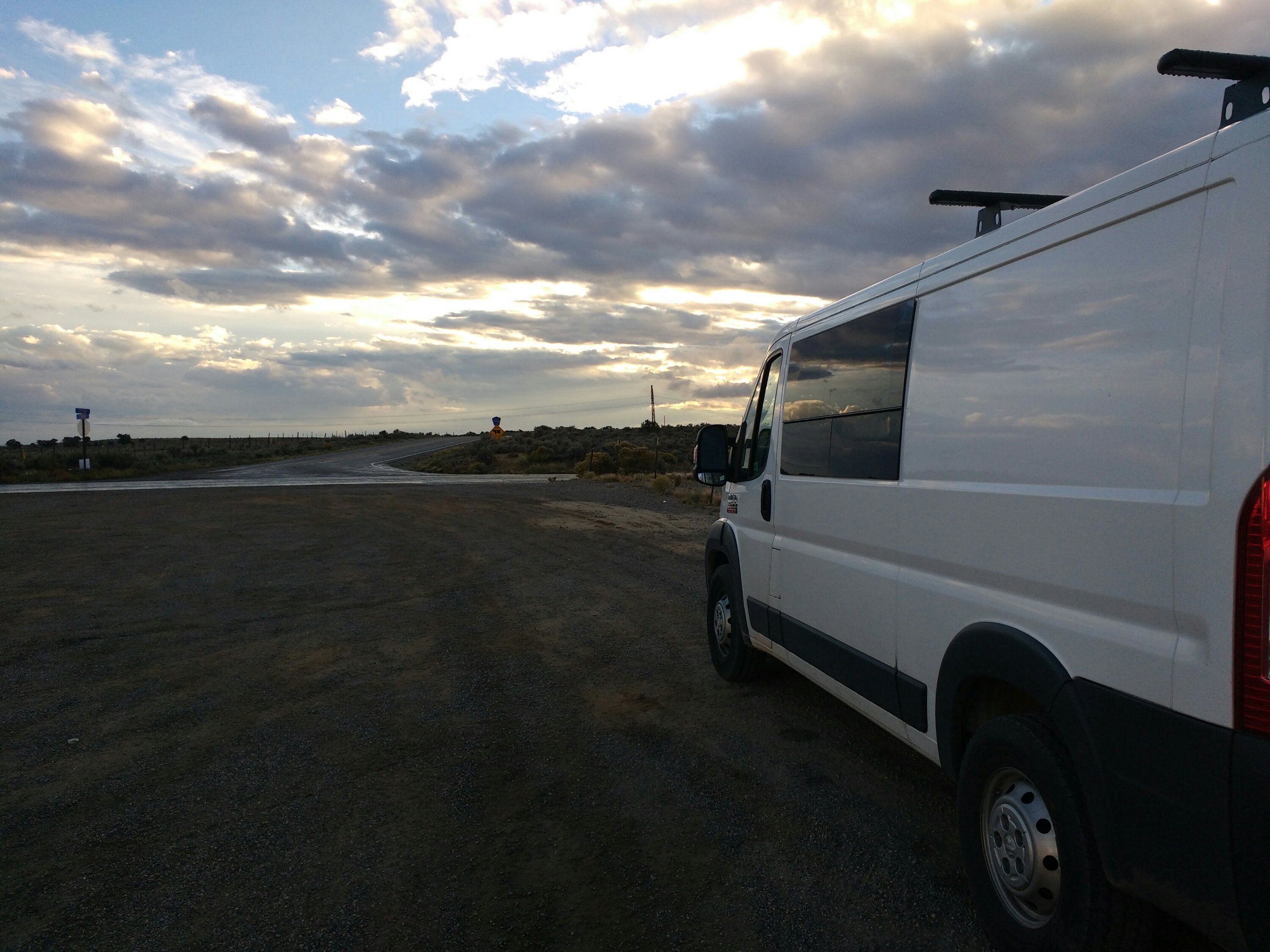 The next morning we rumbled back up that road hoping to get one of the sites she expected to have available at 9am. However the office decided not to issue camp sites until 11 am. Of course they let us wait for 45 minutes before telling us that.
While we were waiting though we enjoyed talking to the volunteer ranger Brian.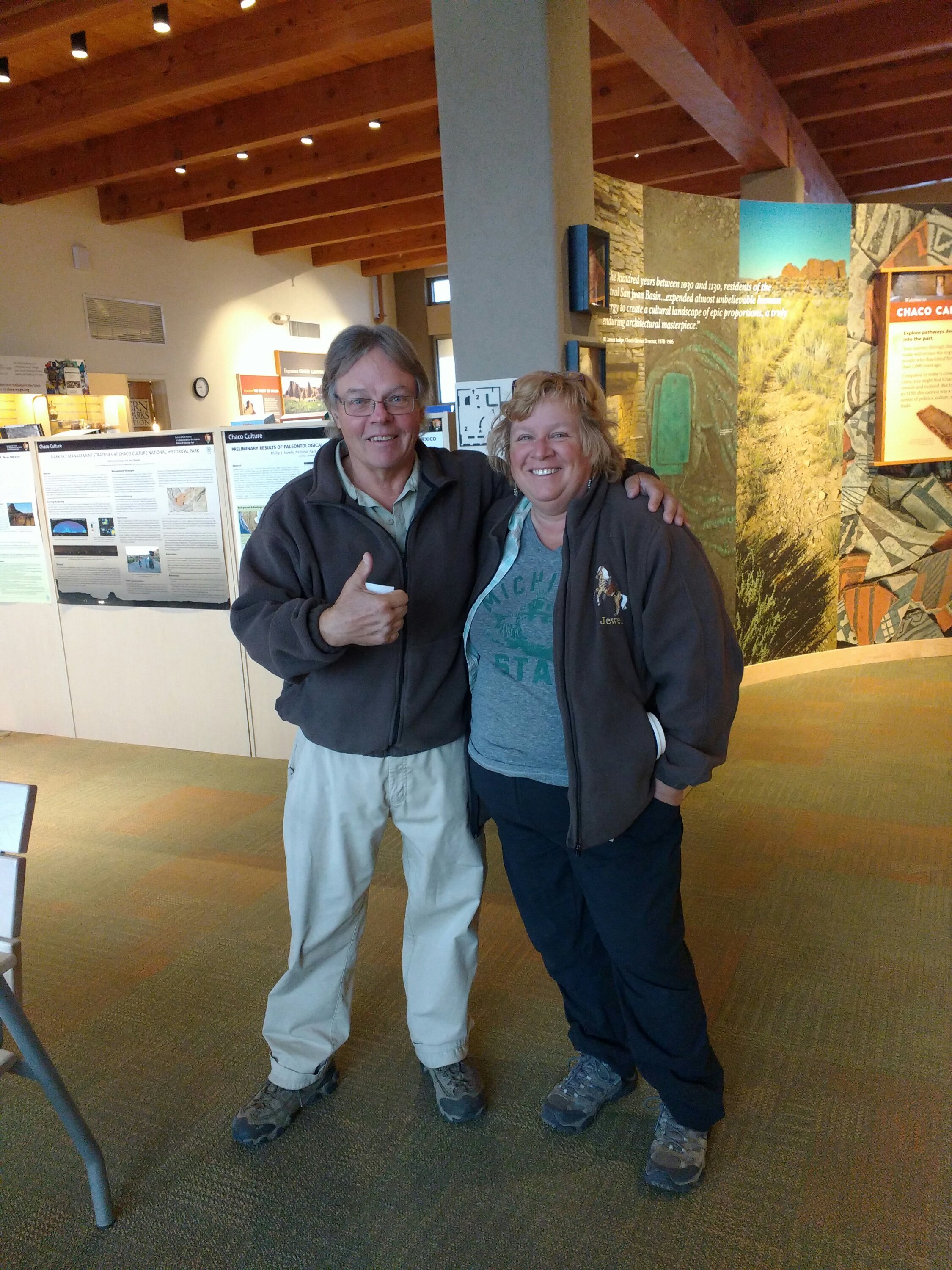 We eventually got a spot for a couple of nights right next to the rocks with petroglyphs.
It was just a few sites down from a somewhat older site.