Our first night in Cheyenne was at the Kurt Gowdy State Park located west of Cheyenne. Our site was close to the water and would have been great on a warm sunny, calm day.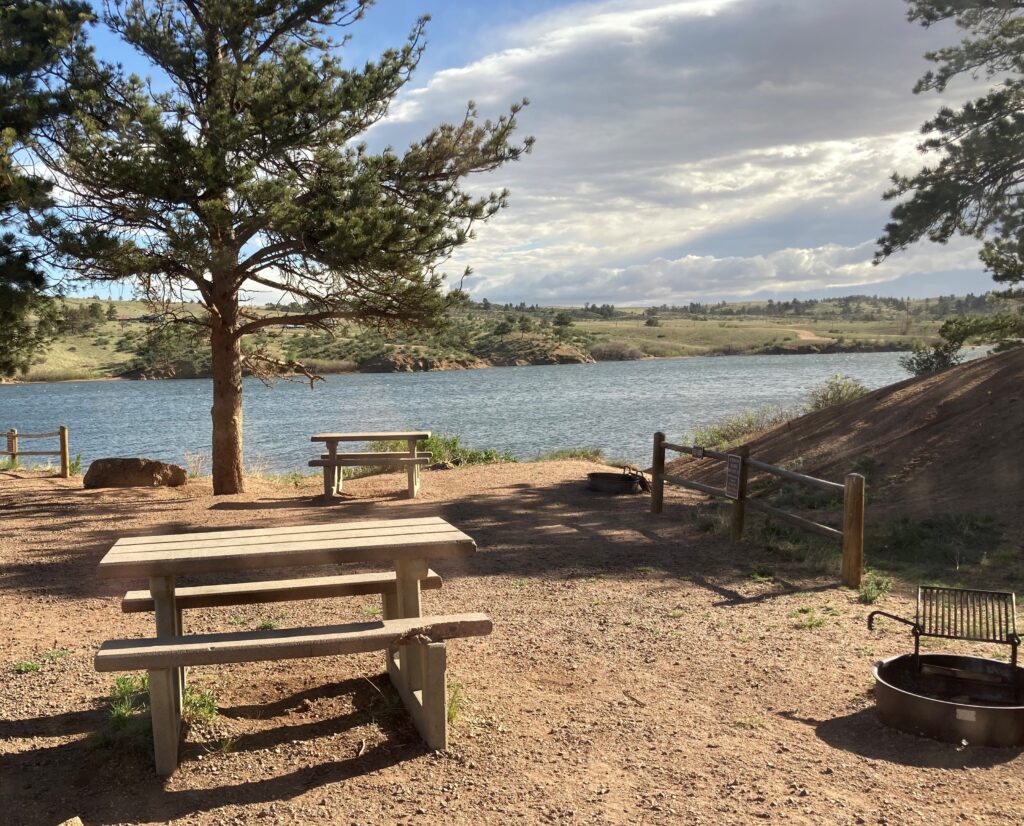 When we arrived it was cold and windy and getting late. We put in the reflectix in our windows, cooked inside and called it a night.
The next morning was just as windy with temps in the low 40s.   And with only 2 showers each for the men and women for over 100 campsites, we wondered if another campground might be better.
Yet the other campgrounds nearer to Cheyenne were RV parks and none had great reviews. After scrutinizing all of the reviews again, the one that sounded best was AB Camping.  Reviews that mentioned rustic or tight for a massive class A were not a concern for us.
The first woman we talked to, Jane, seemed annoyed that we were there looking for a spot with no hook ups. She handed us off to a guy who was friendly and got us signed in and into a site. That site was one of the tent site that was usually only used during Frontier days.
The park had its own BBQ that smelled delicious but we decided to make lunch at our site and headed into Cheyenne. When we came back the site next to us had a tent in it.
We pulled in and met Paula and Nico who were from San Francisco.  They were traveling to Michigan with a Golden Retriever who was headed to join his family.  We enjoyed an evening chatting with them, sharing dome drinks and learning that most of San Francisco is not as bad as what we hear on the news.