Sometimes as we travel, I hate to say I loose track of where we are or why we were stopping somewhere.  We headed to the visitors center in Cheyenne, Wyoming to check on things to see while we were in Cheyenne and the man mentioned the Capitol Building and the State Museum.
Like may Capitol buildings it has started out small and like government has grown significantly.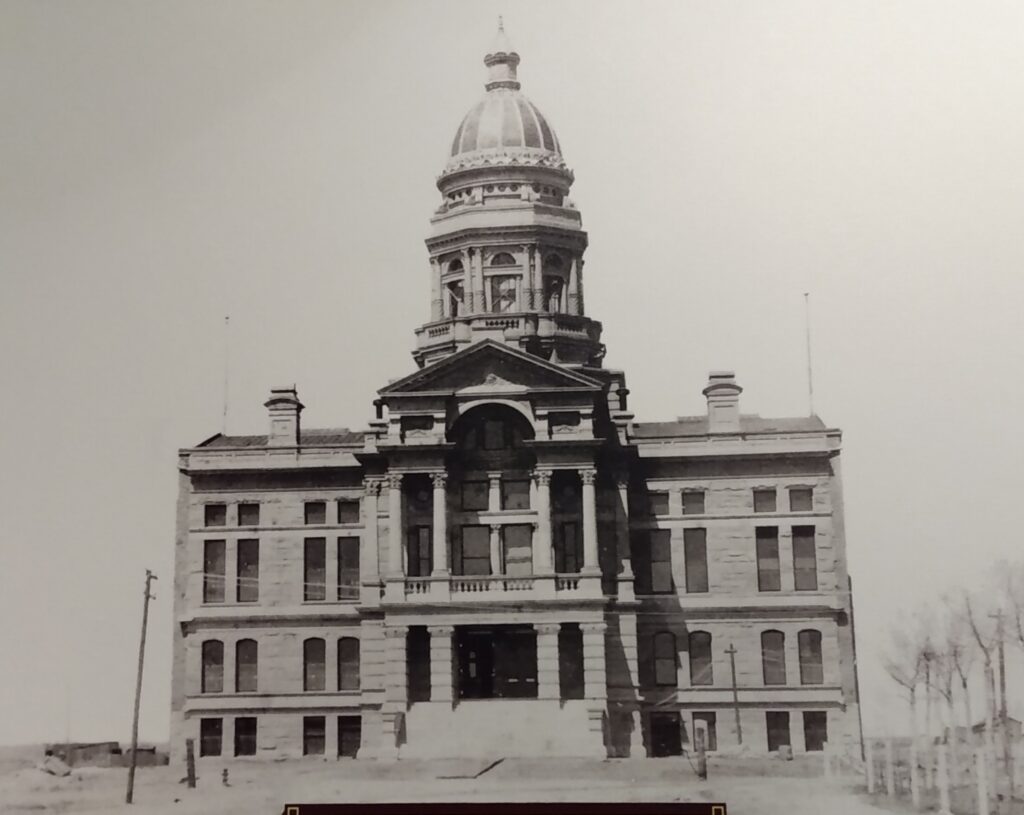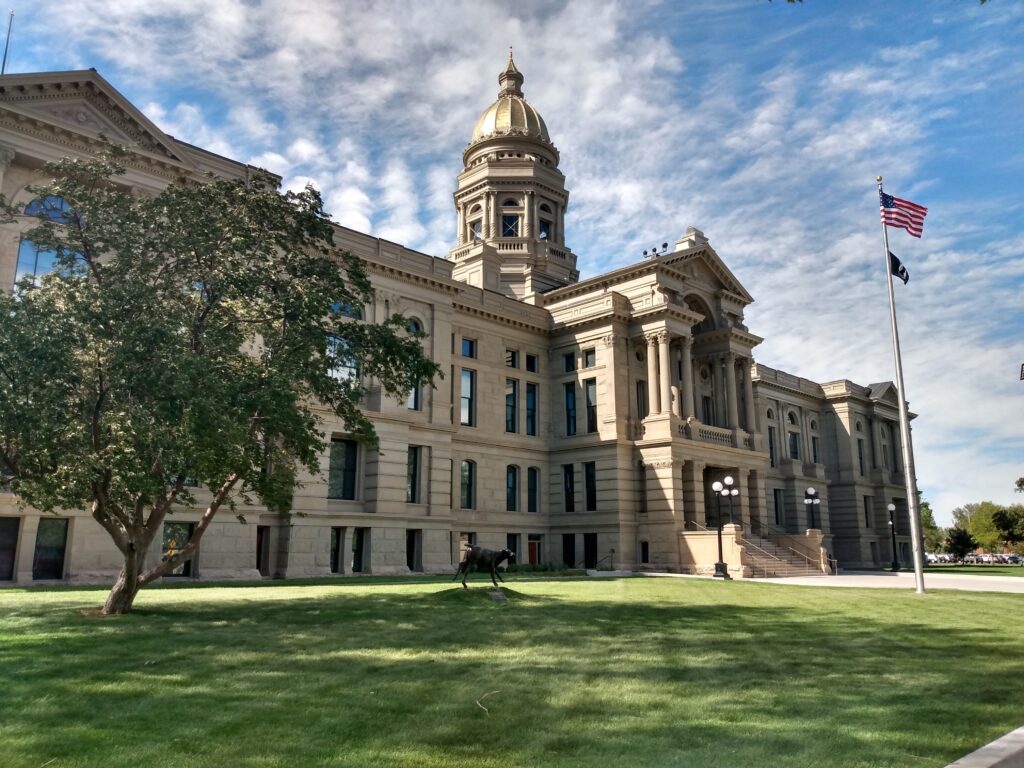 The interior had an intentional imperfection left by a carpenter who had built the stairs.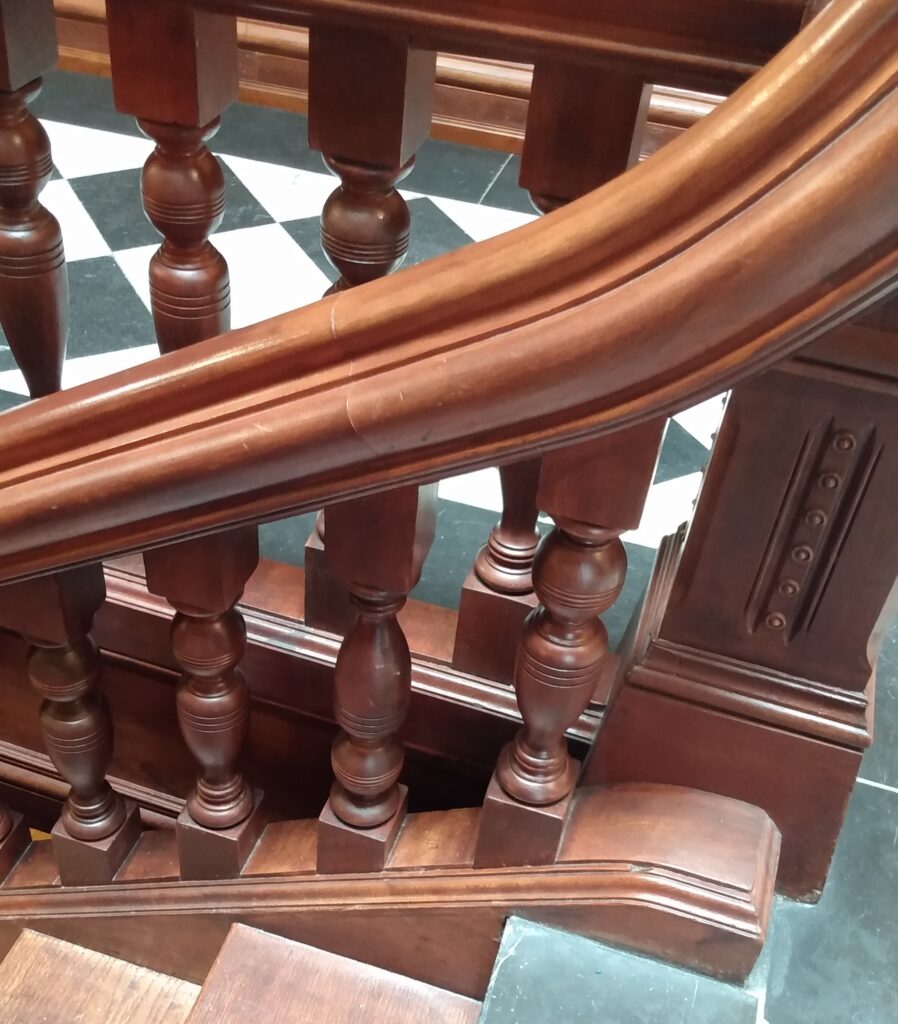 Just one baluster is upside.  He had left a reminder to all who visited that only God could make something perfect.
The basement of the original building had safes with paintings on them for storing important and valuable items.  Now they just store off chairs snd paper plates.
Of the restored senate and house chambers looked great with stunning roof glass.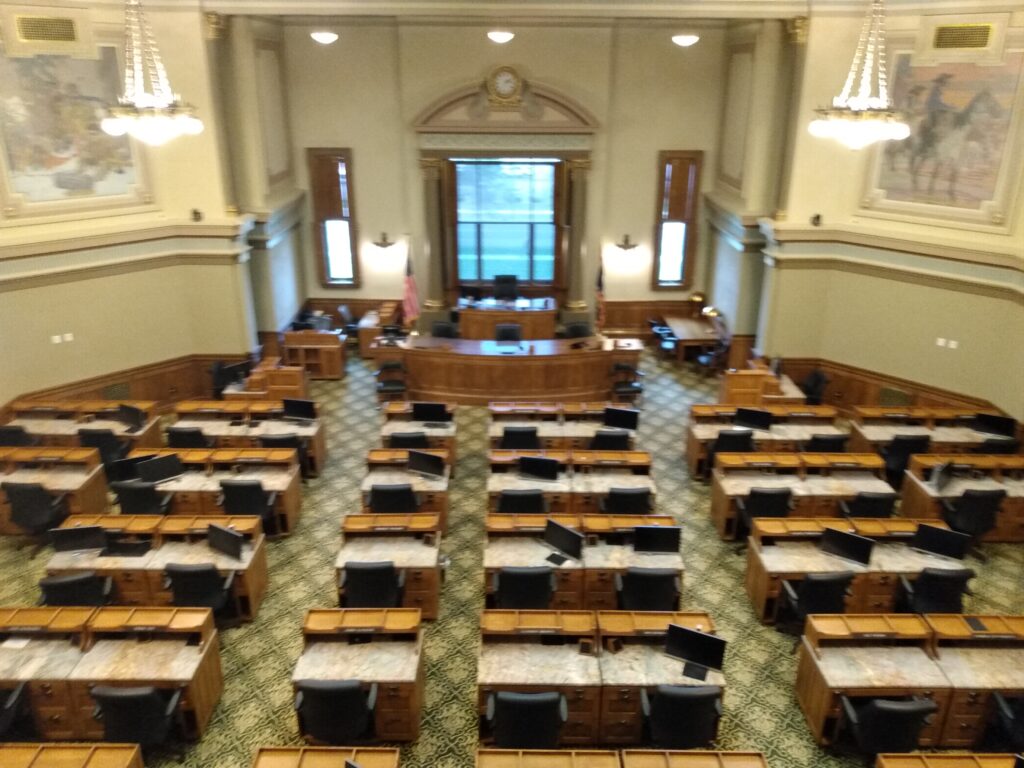 As we scanned the pictures of the legislators in the capitol building we noticed that there were a number of women who served much earlier that we had expected. The earliest was Mary Godat Bellamy in 1910.  That should be no surprise considering the territory had the first women voters in the US.