The museum has what one might consider standard fare for a museum in the west. They had wagons and artifacts from early settlers as well Indian items and info on the tribes.
We did like antique travel trailer.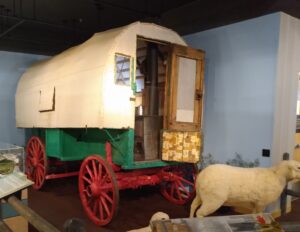 That was also displays on the Ghost of War that did not seem to fit in a state museum. However a small drum of water could be useful.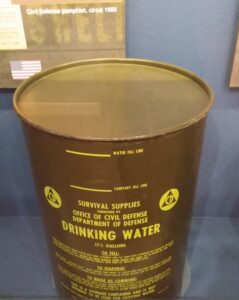 The museum all appealed checked out large things box with their boot out front.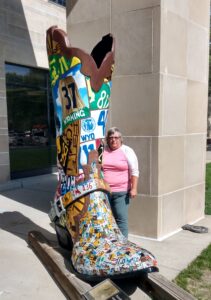 But then you come across something you never knew you didn't know. A top hat showed the work of western hat makes. It also had a description of how they used mercury to treat the beaver pelts. That mercury would build up their bodies an slowly drive them nuts. And that is where the saying,  "Mad a as hatter!" came from.