Ceratin places are natural stopping points. They provide water or shelter or happen to be the right distance between other places along the way. El Morro is one of those places. And that's why it has ruins and travellers markings spanning a thousand years.
After stopping at the Petrified Forest, El Morro was an easy place to stop for the night. Unlike our stop a few years ago, the campground was nearly full. On a Tuesday. In September.
We took the last regular site that was available, #1. We faced the road but had a great view.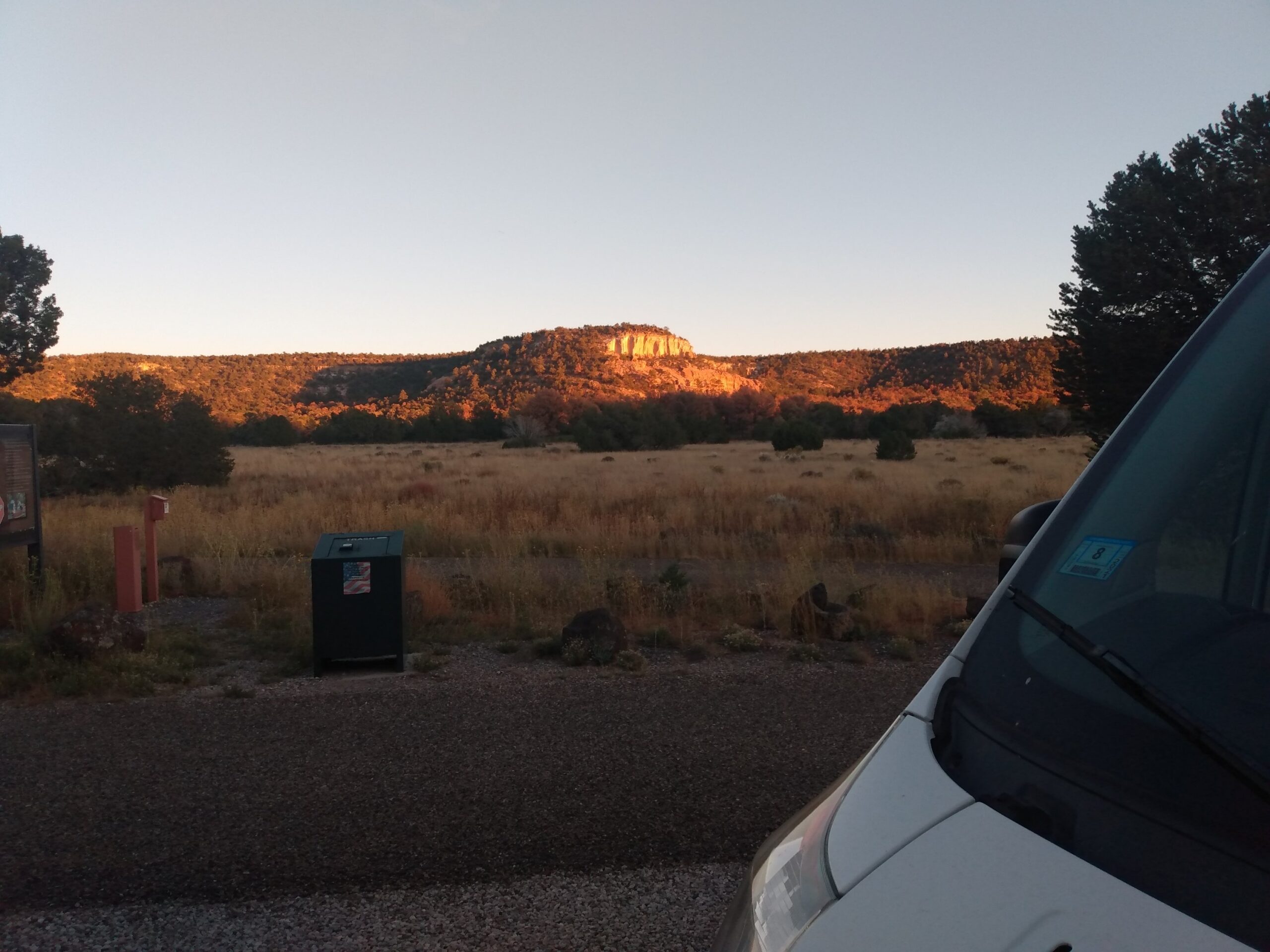 We shared a campfire with our nextdoor neighbor, Cara, who was also in a Ram van. She was traveling while also taking remote grad courses. The pandemic had made learning and #vanlife much more compatible.
When we left El Morro, we stopped at El Malpais which means badlands. There are lava flows, lava tubes and caves. The caves were closed due to covid (they are a confined space).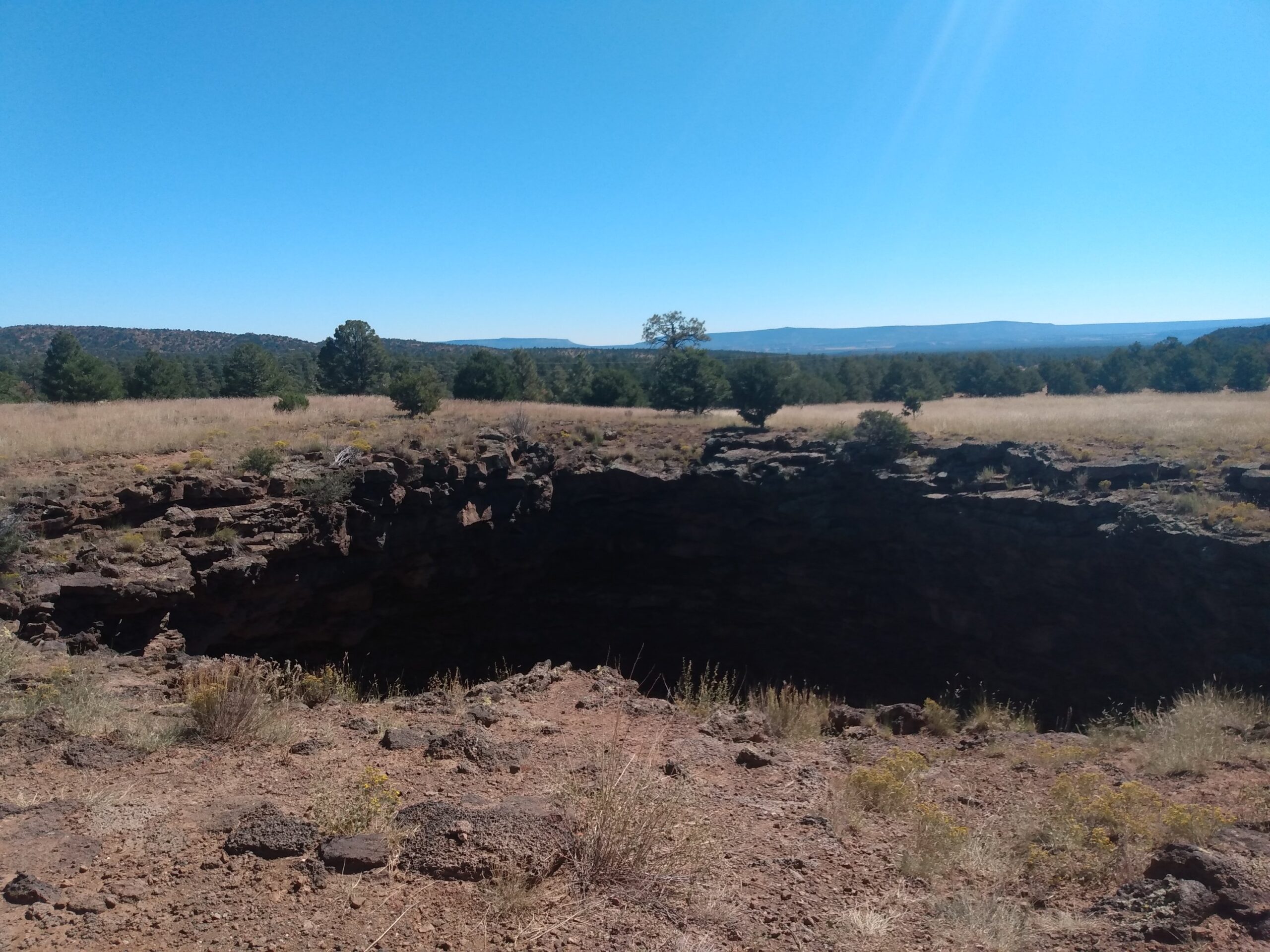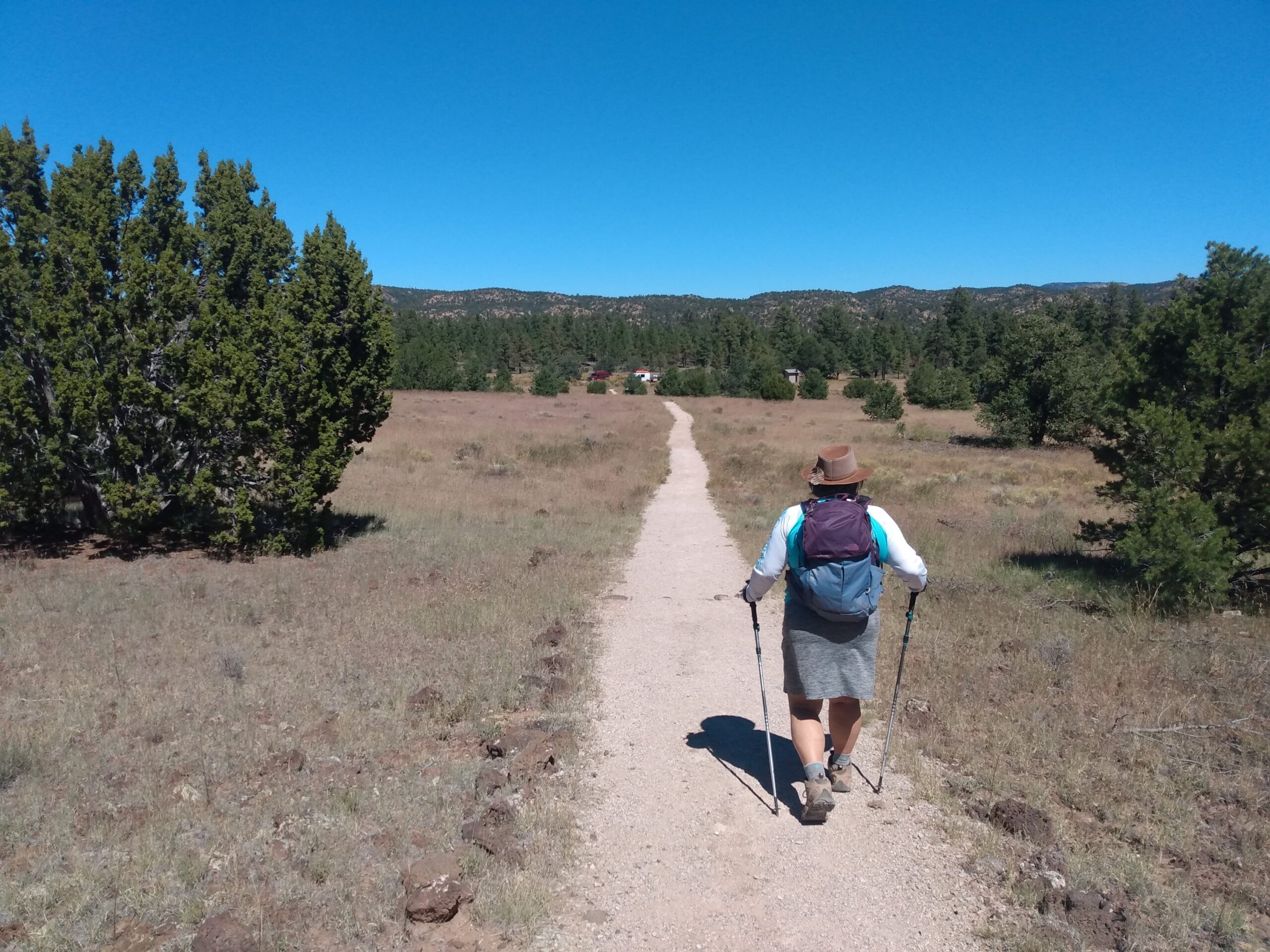 When we spoke to the ranger, she mentioned that there are plenty of dispered camping sites on Forest Roads 42,49 and 50 as well as two other free campgrounds in El Malpais. Next time if El Morro is full we will check these out.