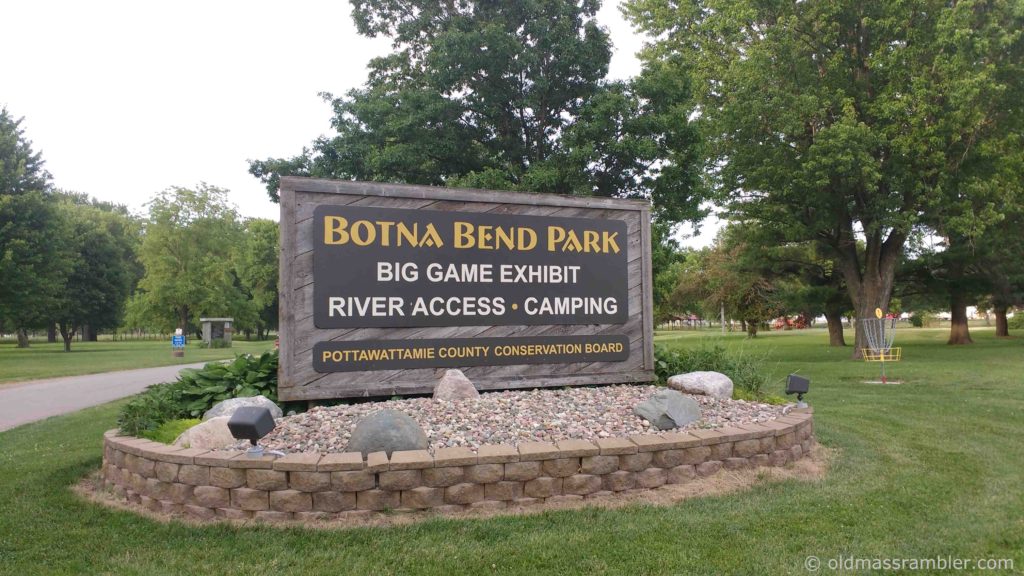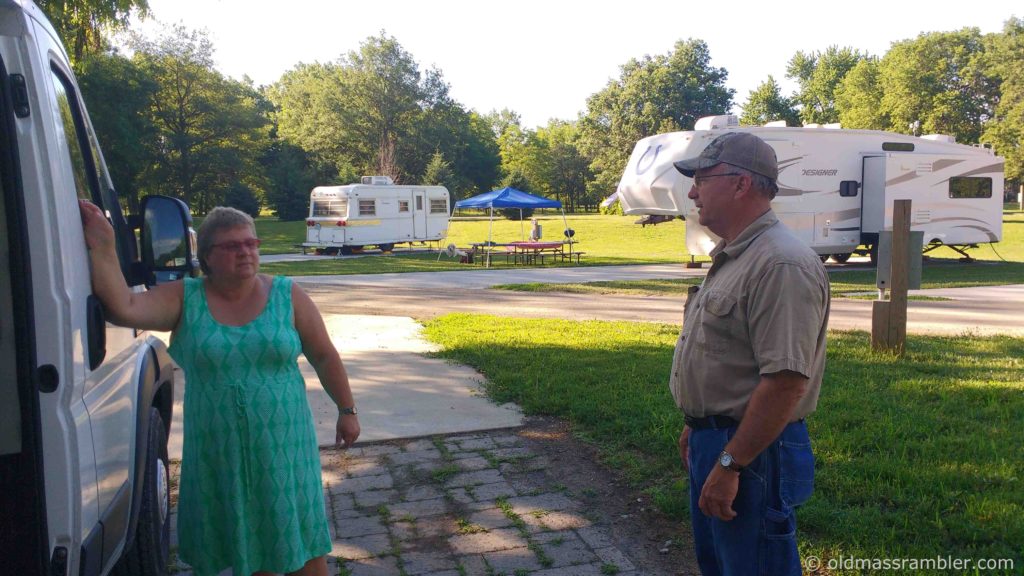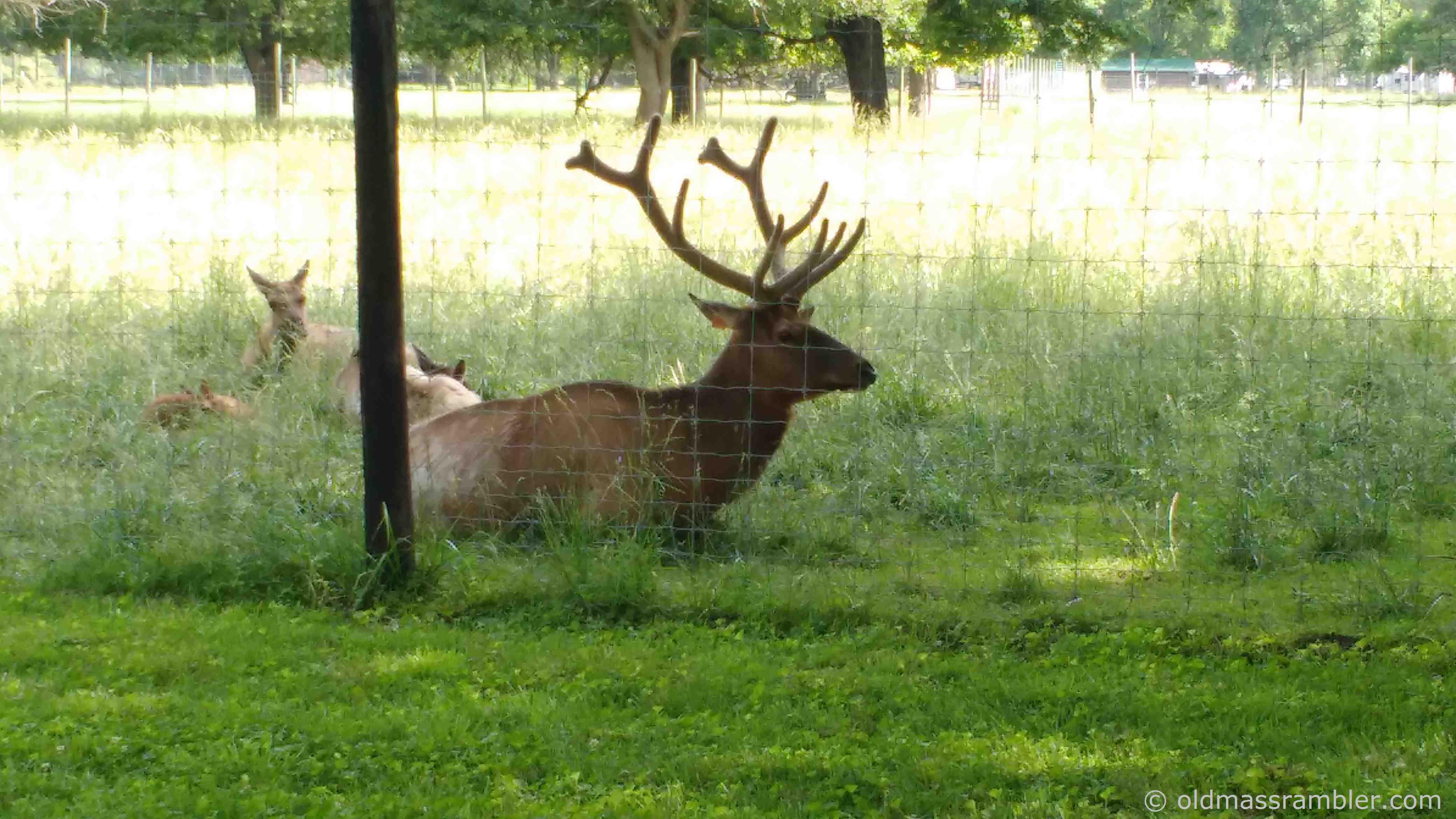 After a long drive Botna Bend Park was a welcome stop.  It is a wooded area though most sites have little between them.  There are three campsite areas. The front and back areas had pit toilets while the center one had real toilets and showers.  There are paved pads for RVs and nice, large grassy sites for tent campers.
We chose a level camping spot with no power in the middle area.  It had a fire ring and picnic table.  The bath house was directly behind which was good for those late night trips to restroom many of us need.  Self registration was $10 in an envelope at the entrance after choosing our site.
What we had not noticed when we parked is that we were directly under one of the few lights in the park.  On the plus side we did not need a flashlight to find our way to the bathroom in the middle of the night.
One of the interesting highlights at this park is that they have a herds of elk and buffalo.  Mrs. Ram thought the buffalo looked small.  We will see once we get out west.
One other item to note is that though there are plug ins here, one may not want to use them on a hot day.  Fred, a nearby camper said that hot days voltage can drop dangerously low.