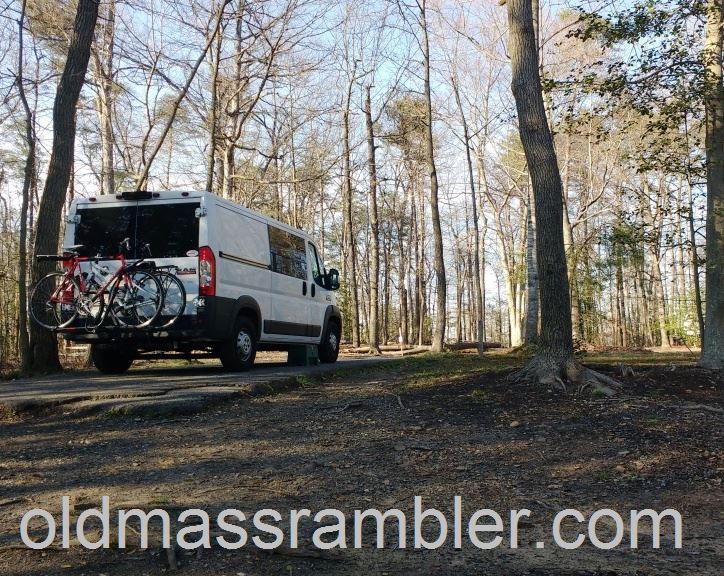 We stayed at this National Park in early April as we made our way north.  It is conveniently located between Florida and New England and is a great location if you are going into DC.  However we found it was not very nice.
There was no park office so you needed to scout out a site that was not reserved or occupied and then fill out a envelope and place you money in a container by the camp ground entrance.  There were two camp sites areas that were open.  The third area was closed.
We chose a site in the area near the entrance.  The parking area was close enough to level that we did not need to use levelers.  The site was packed dirt and we filled small plastic bag with trash that was on the site.
The area and two bathroom areas but we only saw one shower for men and one for women.  The bathrooms were in poor condition.  We found the bathroom at the Waffle house that we had breakfast at the next day much better.