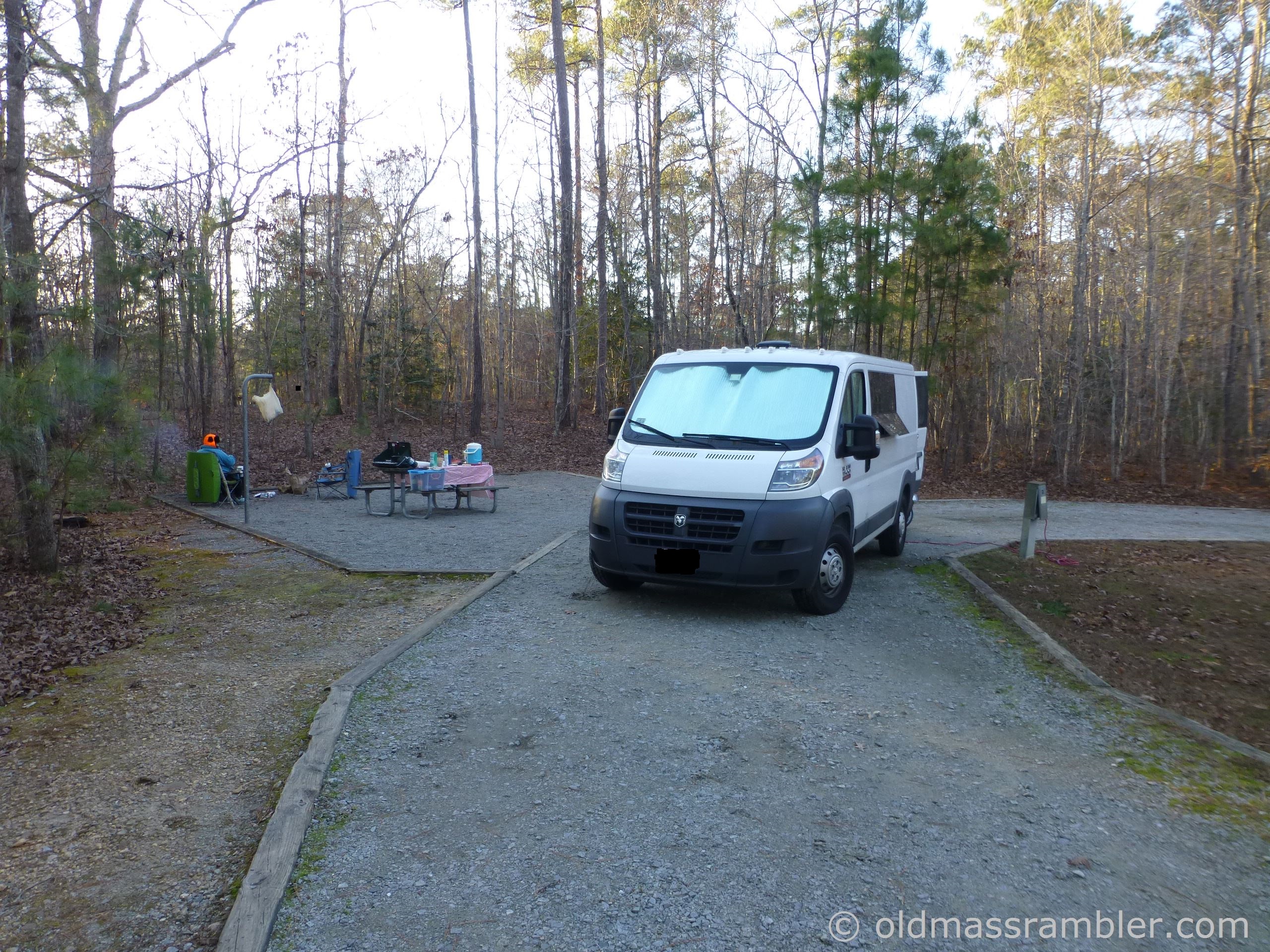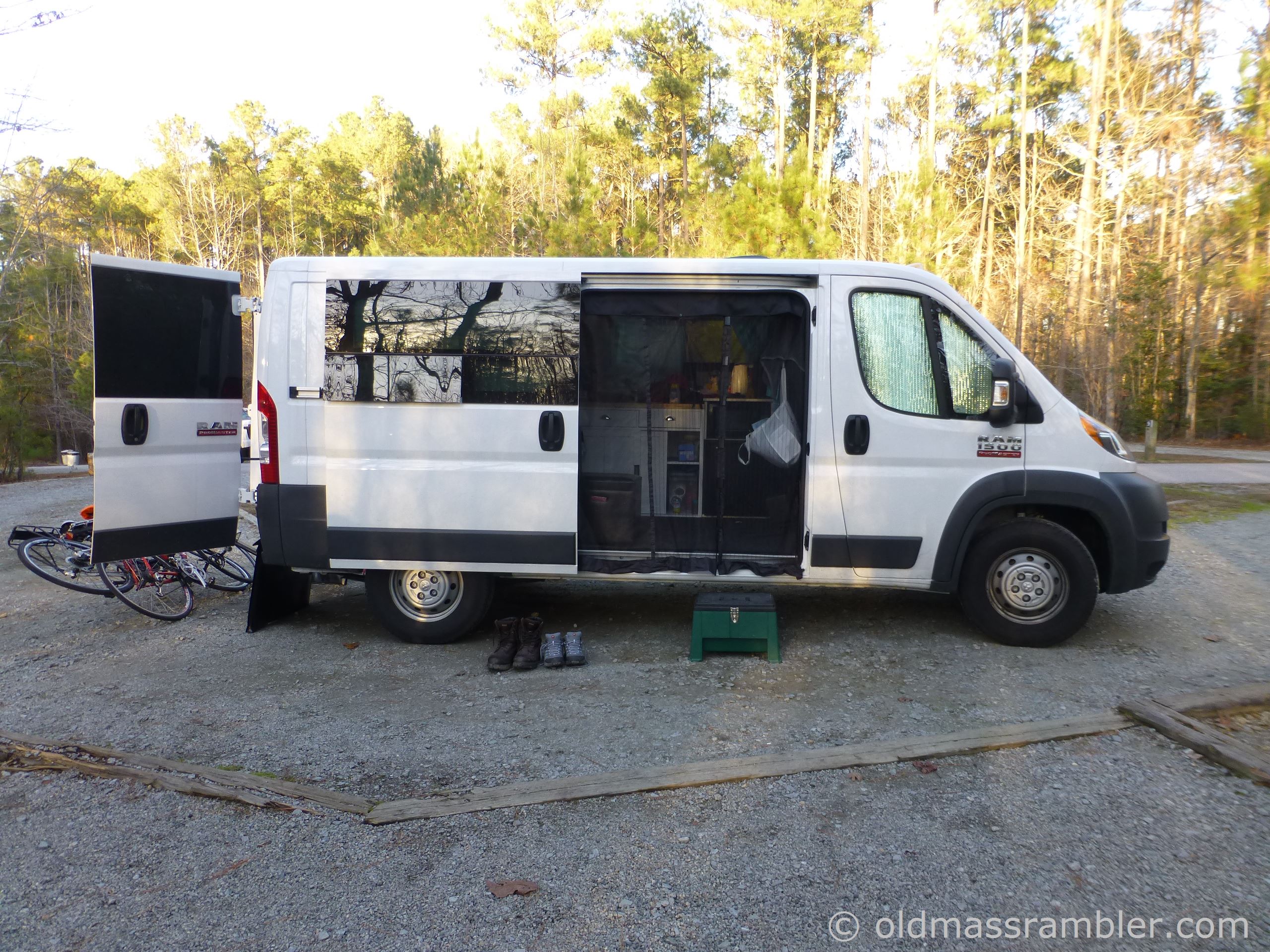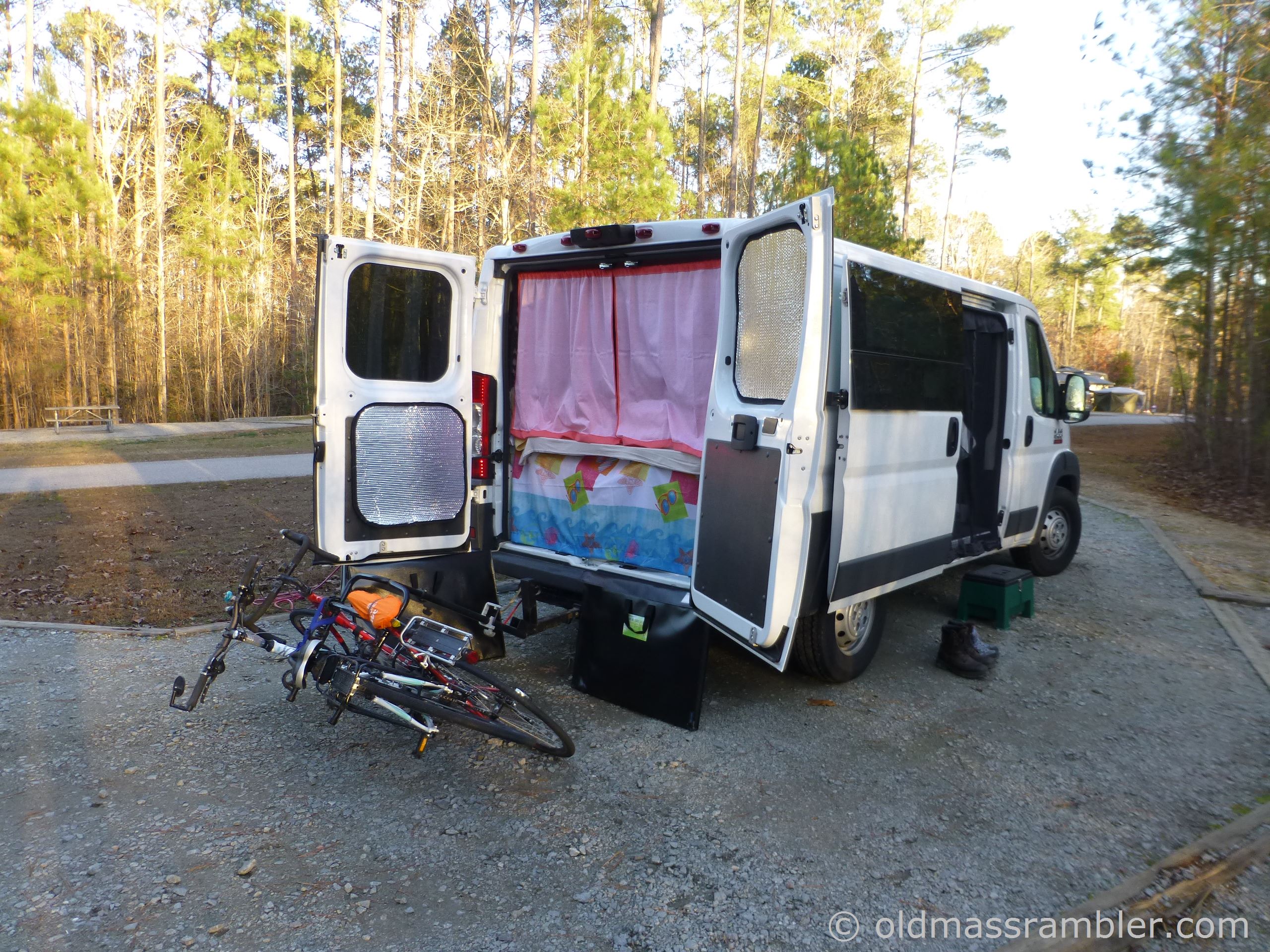 Medoc MT - Hollister NC
We rolled into this camp ground after dark a few days after Christmas choosing the first seemingly level site we saw.  We plugged in with our 15 amp extension cord and crashed for the night.  The next morning we found a beautiful camp site with a table, fire ring and arm to hang our camp light.
Camp hosts checked in with us after we awoke and they were very friendly.  There are hiking trails here, faucets with good water and bathrooms that were warm and showers plenty of hot water.  There was no additional charges for showers.
Since the place was nice we stayed a second night before moving on.  Cost was under  $20 per night.
A note on GPS.  TomTom, Google and Waze gave us conflicting directions to our destination.  Waze was the one that actually got us to the entrance.  Their website suggests using the these coordinates: 36.2639, -77.8883
4,6,12,13,14,18,21,22,23,26,27,29,33