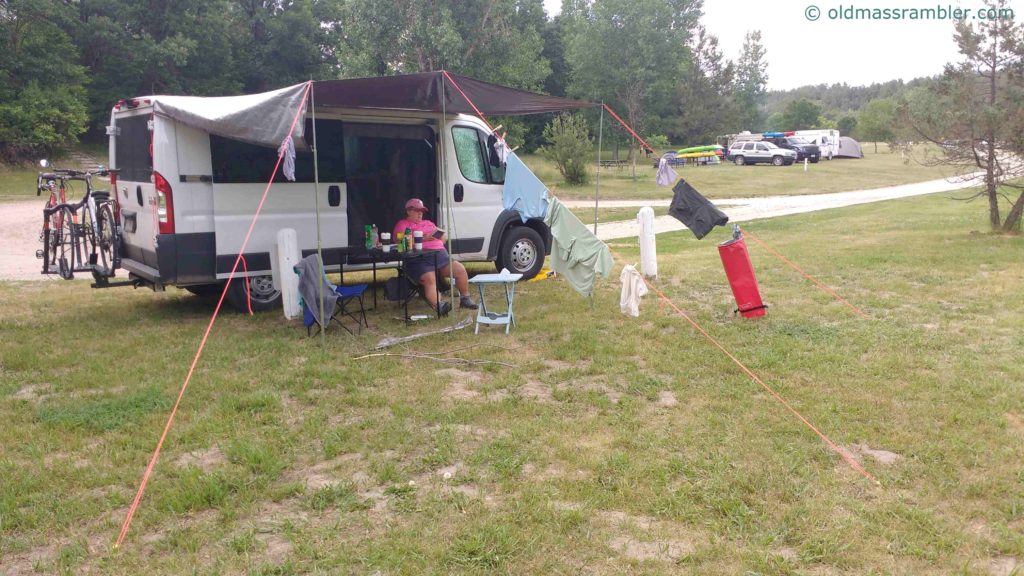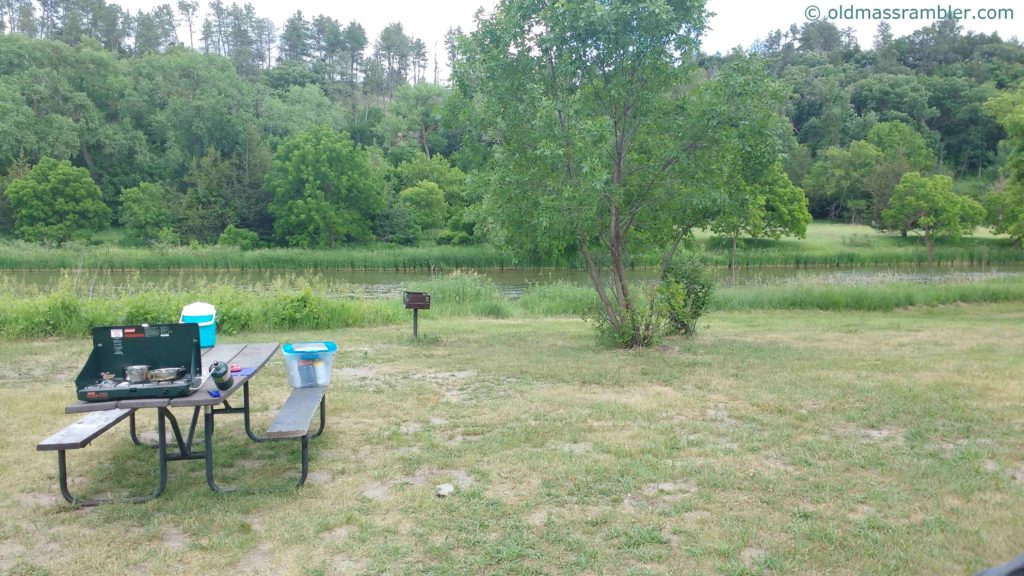 We called several days ahead and made a reservation for one night as we would be in the area on a weekend.  Sure enough the sites you could park at were all booked that night. The tent sites (which you cannot drive to looked like there were a couple left.
The site was grassy and large with a flat place to park  and three picnic tables.  Apparently they expect you to have lots of friends traveling with you.  The site also had a fire ring and a grill.
The showers were strong and after an initial blast of cold were warm enough.  You did need to purchase a 75 cent token for every three minutes of water.  There were flush  toilets in the main area but pit toilets in the group and tent areas.
We opted for a second night but needed to move.  Our second site was on the water.  Again it was large but only had two picnic tables.  One down side to a water site is it somehow made people think it was ok just to walk directly through our site with one family looking into our van and walking up to our fire.
Wood was $6.50. A night was $10 plus the park fee of $8.