This Army Corp of Engineers campground at Modoc is on the Strom Thurmond Lake. There are about 70 sites all of the either on the water or with good water views. Only one site does not have water and electricity.
When we first arrived, the camp host Darlene thought the campground was full. But when she checked their system someone had cancelled. We were able to get site 54 on the water.
The spot was mostly flat but we did need our levelers. There was a table, lamp post, grill, cooking table and fire pit. A bonus was the firewood the last people had left.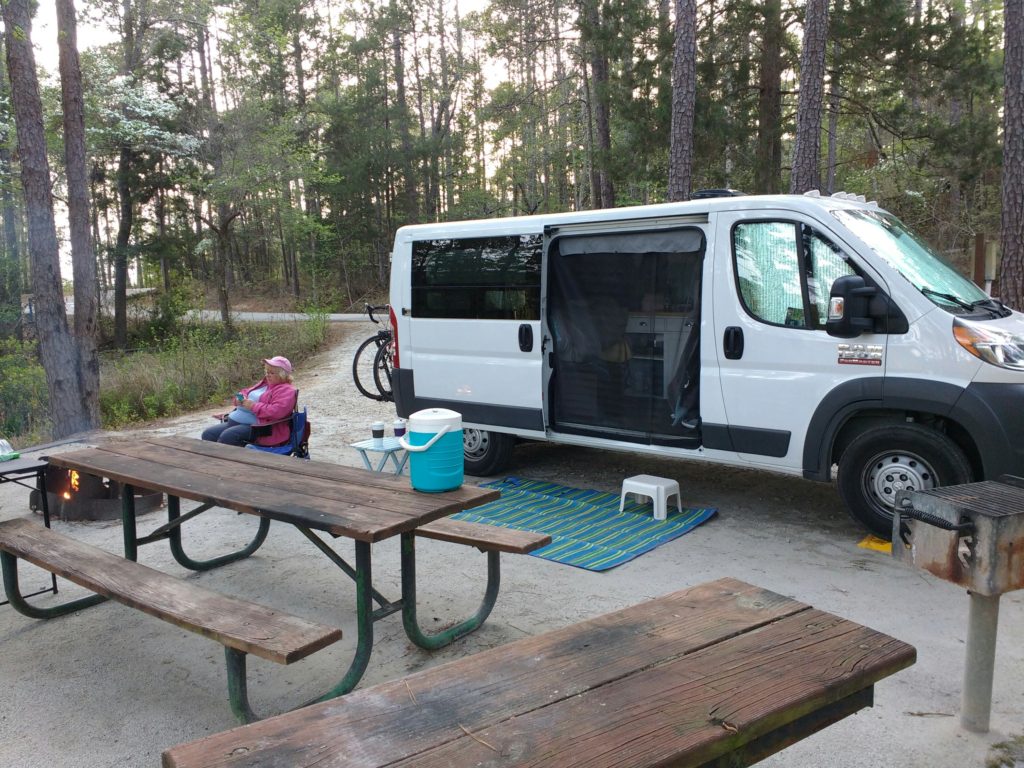 We had a great water view and a short walk to the water.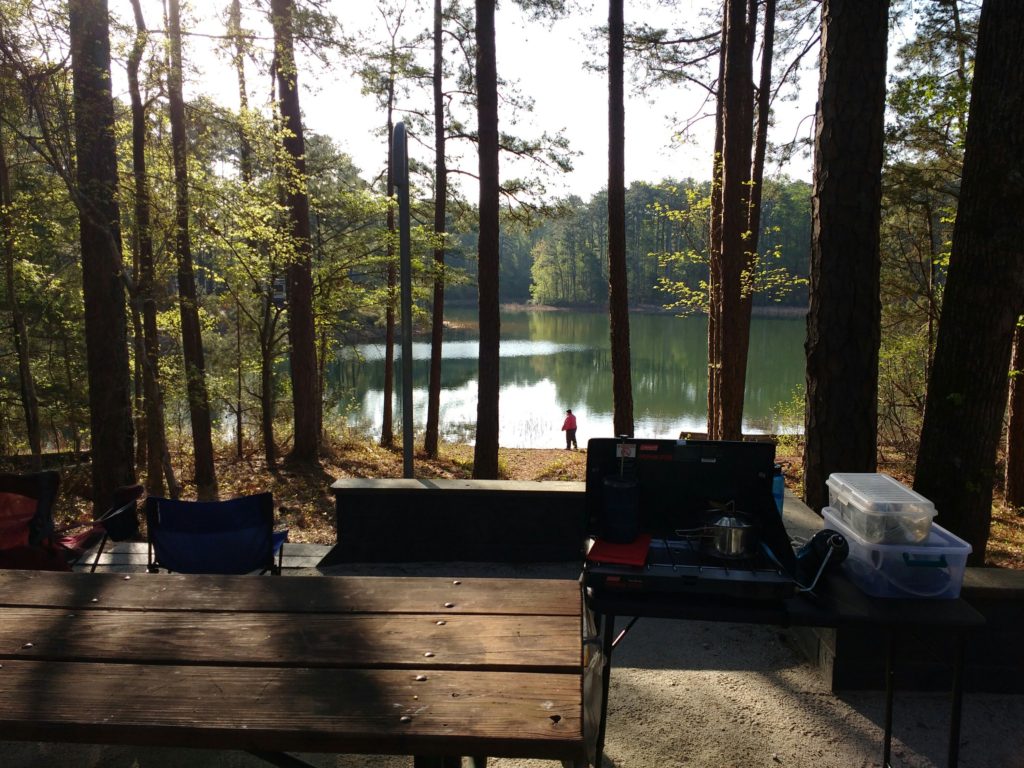 There was a pit toilet across from our campsites which was adequate if you were desperate. It was a hike up the road to the nearest full bathrooms and showers.  They were old but clean and there was plenty of hot water. The hooks in the shower area were broken and the changing area was shared between the showers. I later learned from Darlene that the shower house closest to us was the oldest in the campground.
There is ample parking in and around sites for extra cars or boat trailers.  The boat ramp is for use by registered campers only.
Cost for one night was $26.  You can make reservations through Recreation.gov.
Though nearly all of the sites at Modoc Campground have a water view or are on the water, the ones we liked the most were 14,15, 23,24,25, 35 and 54.  Site 11 is a beautiful site on the point but it does not have electric.  30 and 29 have great views but no good access to the water.
For more additional information about the Strom Thurmond area click here.