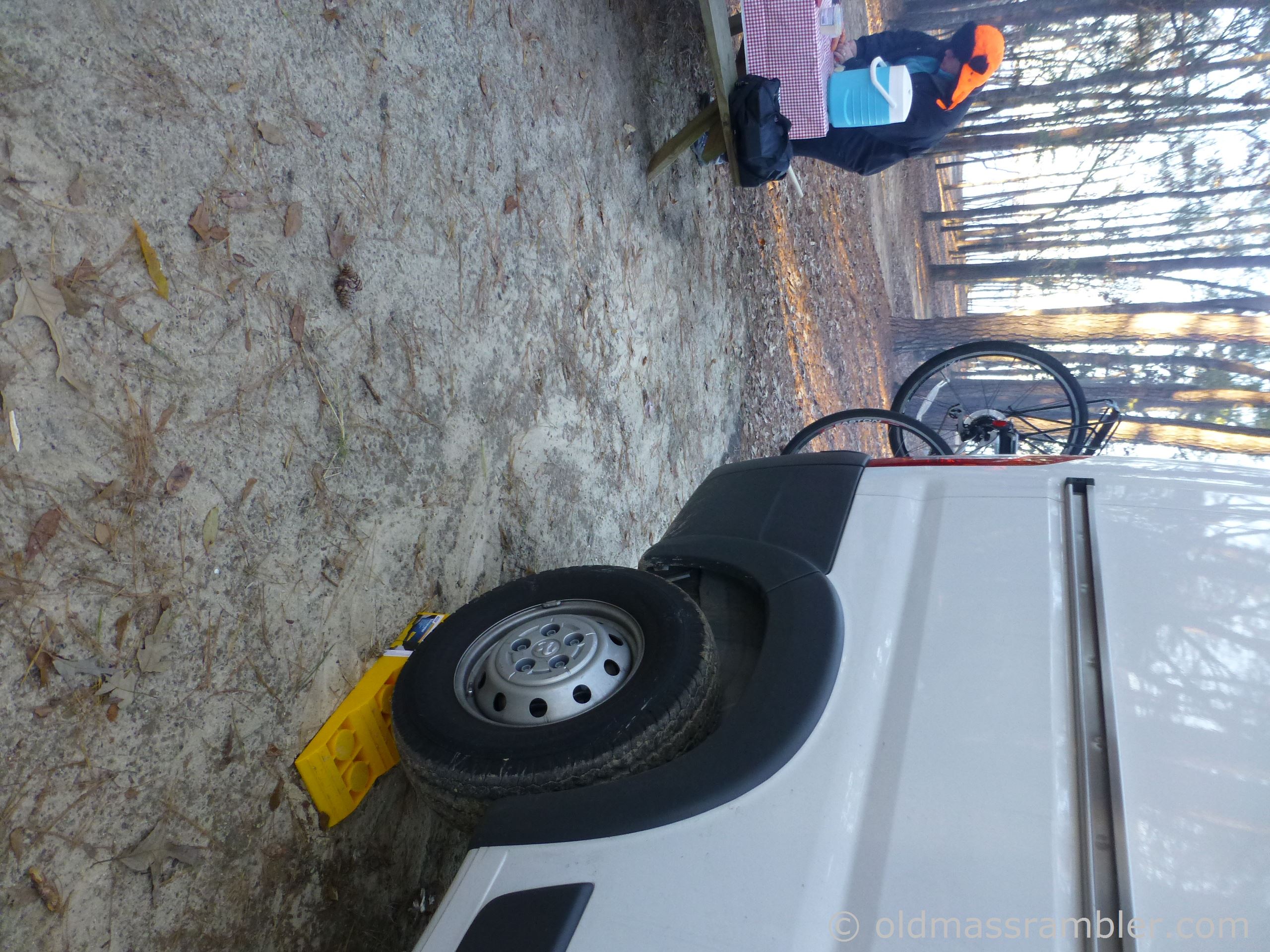 This large campground is located right on Lake Marion.  Most site have a view of the lake, assuming of course a massive motorhome has not pulled in between you and the lake.  We visited between Christmas and New Years and the there were lots of open sites.  This made our stay quite comfortable as there were few people near us.
Though there are trees, they really do not add to any privacy.  They do  shade the sites and give the campground a nice look though.  Just be careful when you are manenving around the campground.
Some have noted the sites are sandy and they are.  We spread some of the nearby leaves by our entrance to reduce the amount of sand we tracked in.  Site had power and water.
It was cold on our visits and we discovered that only one of the restrooms (the one farthest from the entrance) has heat.  That explains why most of the camp sited near it were full.
We pulled in late and set up camp.  The next morning we called the office and was able to pay for the previous night and for the following night over the phone.
Cost was about $20 per night.