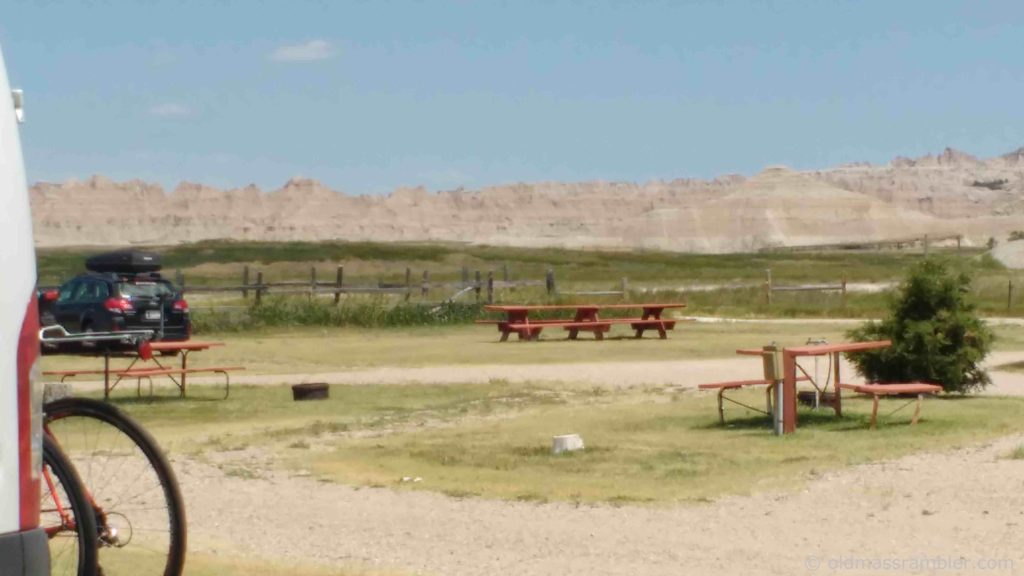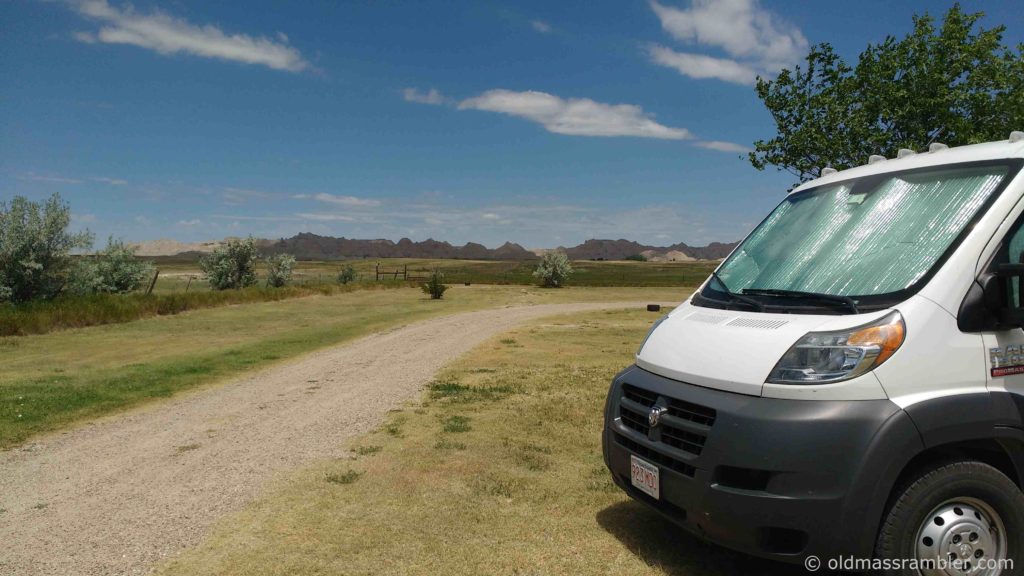 This Campground is located just outside of the Badlands National Park and is actually much nicer than the one in the park.  This one has trees and grassy areas where as the one in the park didn't appear to have either.  Most are drive-thru sites.
When it's not completely full this is a fairly good campground. The tent sites are on the edges and are larger and are nice but have no privacy. The cost was $18 for a site with no electricity.  The bathroom had good hot water though they do the appear outdated
One of the best things about this Campground is being just a little bit off of the national park so that you have a fantastic few of the wall.
One of the odd things here is is the sites don't have a number on each site.  Also they aid to make sure you leave something like some chairs or one of the reserve sign to mark which site you have.  It  sounds like they would just rent your site out if you're not there.  Definitely make sure you put something on your site to keep it while you're gone.
There was Wi-Fi though neither of us could ever connect to it. AT&T signal was adequate