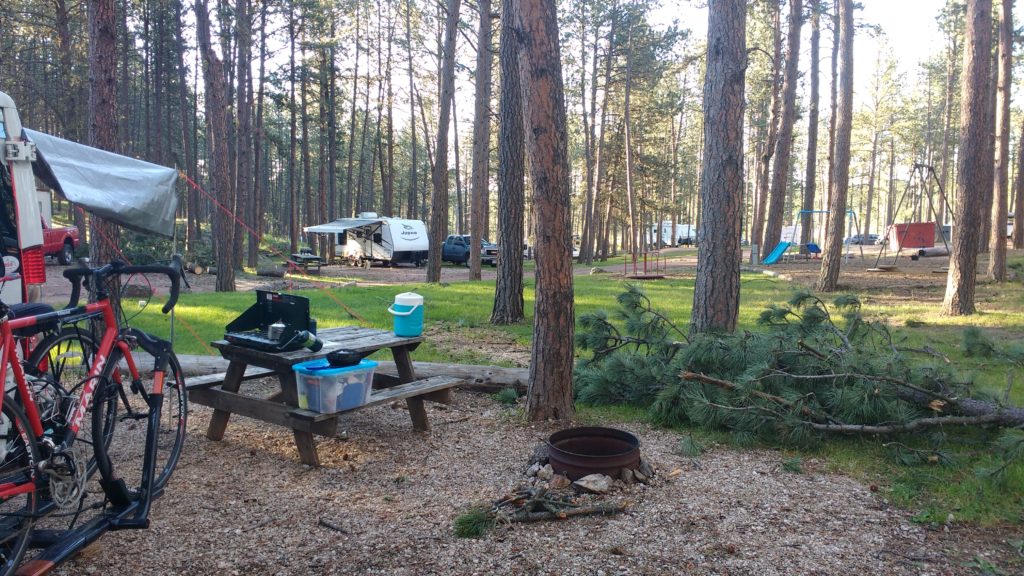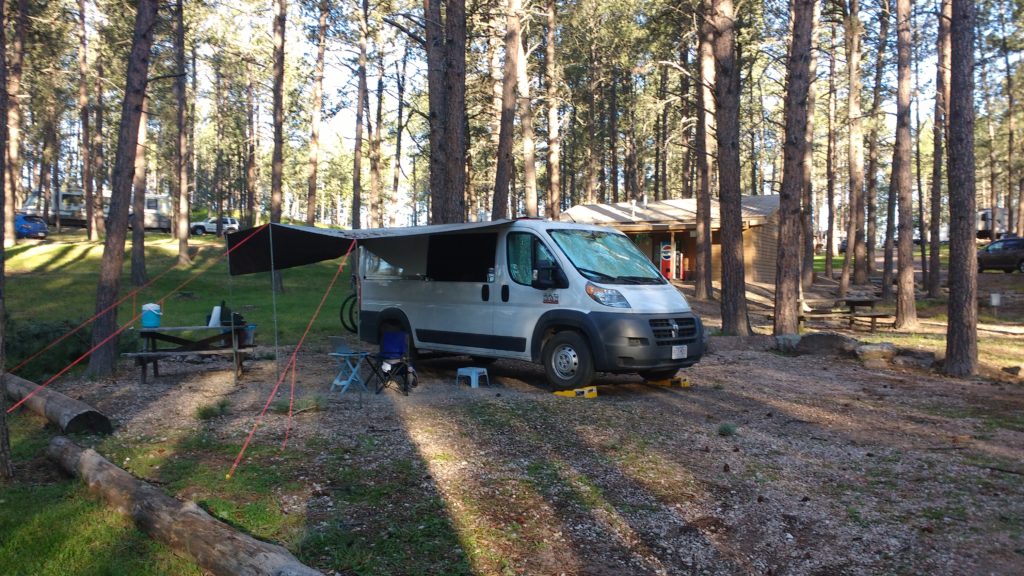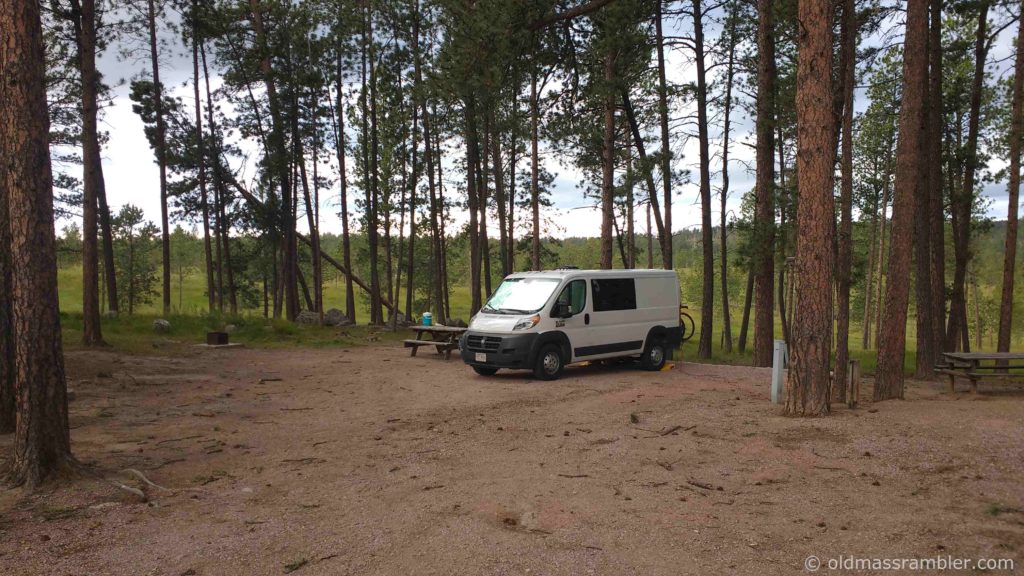 Just outside of Custer on Rt16, this campground is set back from the road.  Though the campground is on a hill most of the parking areas seem reasonably flat.  Sites were spaced well apart and had a picnic table and fire ring.  There were plenty of trees so you did not feel like you were in a parking lot.
Centrally located restrooms and showers were clean and there was plenty of hot water.  Showers did not cost any extra. They also had smaller toilet houses in other parts of the camp so it was always a short walk to a restroom.
There was wifi but it was slow.  I opted to use my ATT 4g hotspot. ATT signal was very good.
Note that while we were here a storm passed through that downed a number of trees.  As the storm passes they were quick to cut up the downed trees and check that everybody ok.  The storm did damage the wifi which is why it was so slow.
There is camp store with essentials like good beer and wine at reasonable prices.
After our first night we moved to a second campsite with a spectacular view into the Black Hills.
We really enjoyed our stay here.  Ron, Angie and Bo were great hosts.