Our goal this year had been to kayak lake Powell and up Antelope Canyon. Our stops at other reservoirs made us concerned about there being enough water.
During our drive across the top of Lake Powellwe saw that the no only was the boat ramp closed, it was possibly a mile to the water from the end if the ramp.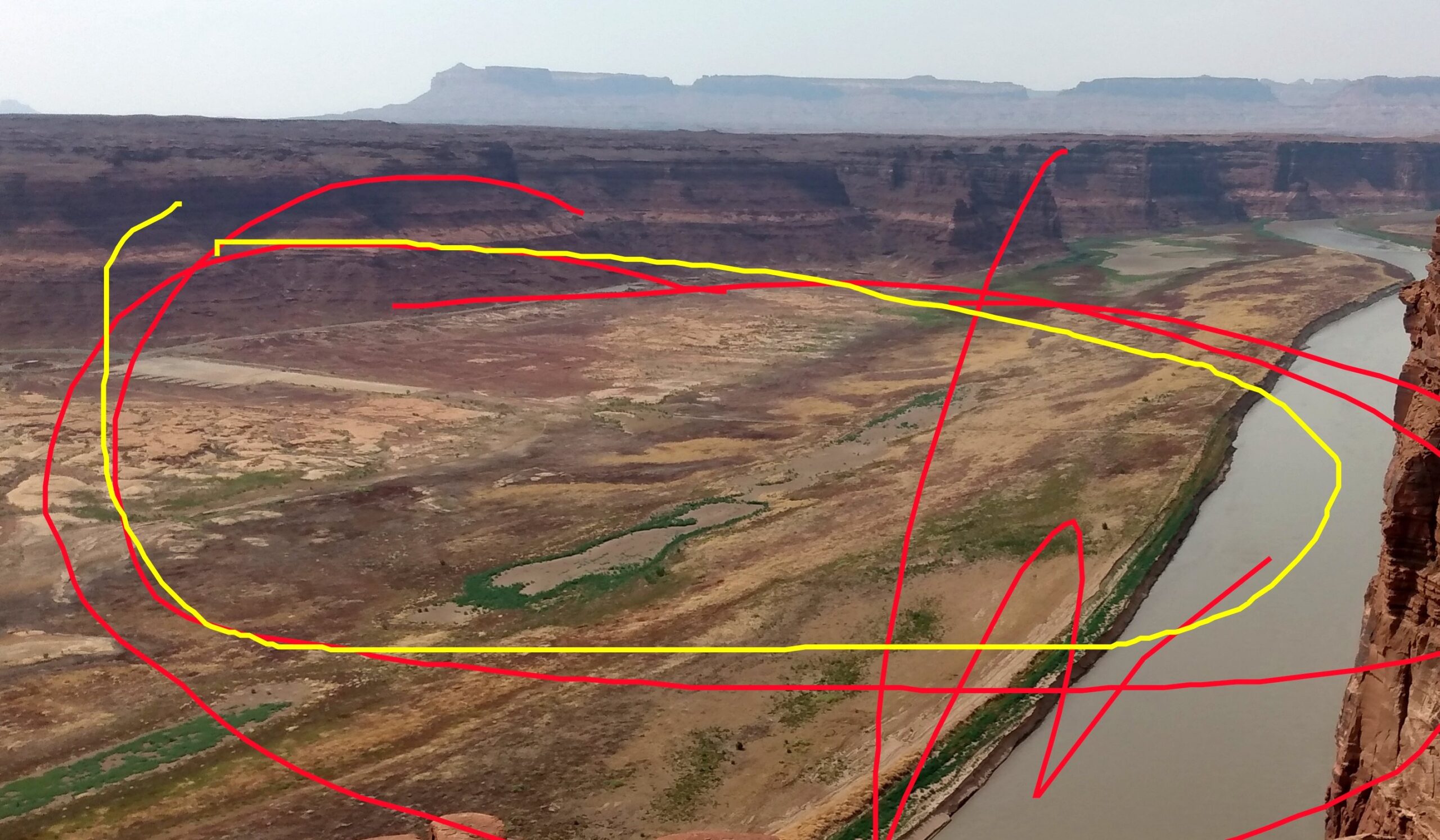 We checked on line and found the Antelope Ramp was closed for motor boats. When we arrived we saw why.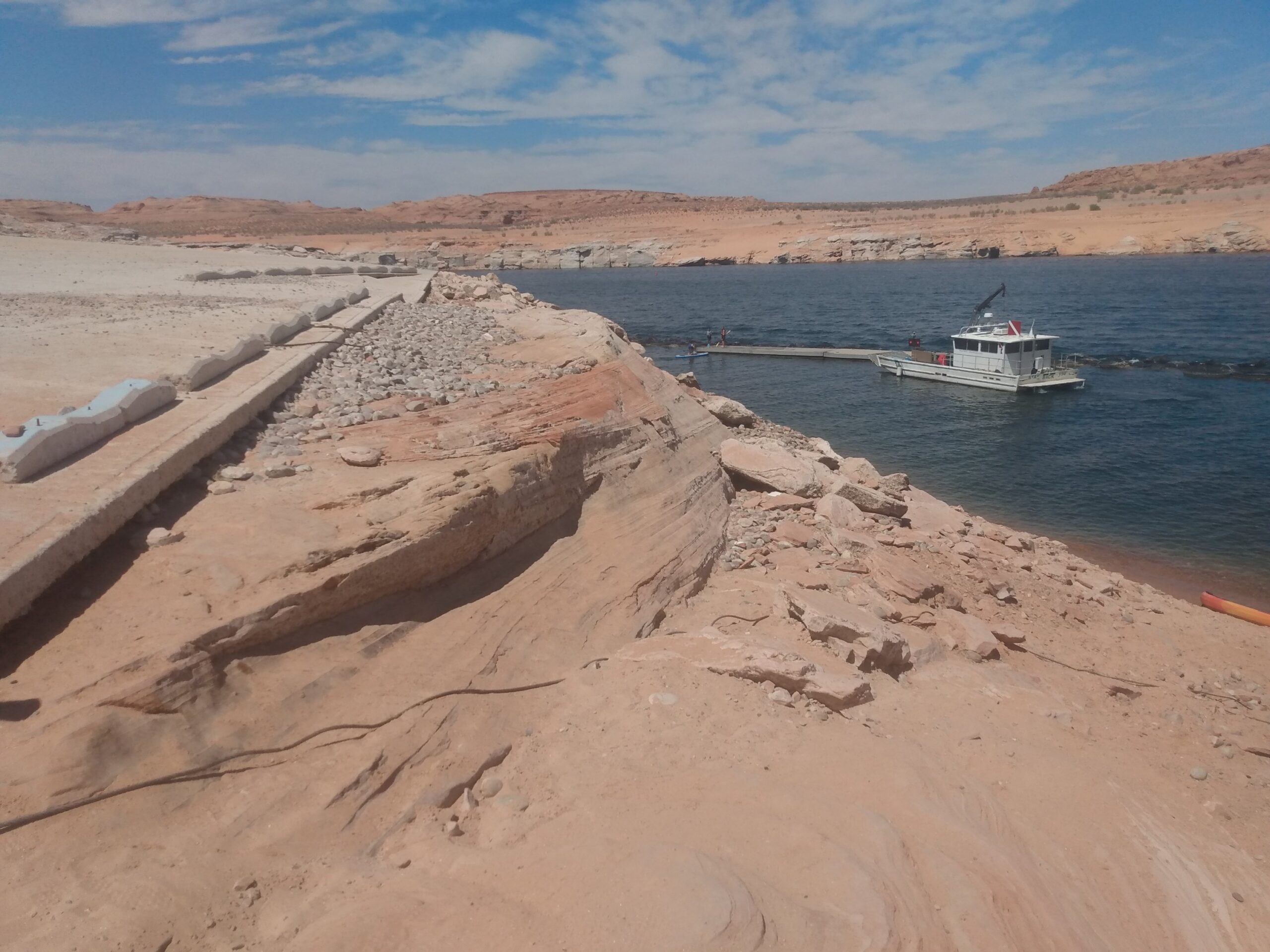 Mrs Ram wondered how well we do. We had the added hike from the barriers to the end of the ramp and then the drop down to the water. That also meant a longer hike up antelope canyon. Then there was the 100+ temps.
Antelope canyon is again in our list for a future visit.