One of the things we enjoy about our travels is stumbling across great places that we did not know existed. Lake Roosevelt located in the Northeast of Washington State is one of those places.  This man-made lake on the Columbia River stretches over 120 miles from the Coulee Dam.
Our first possible campsite was on Kamloops Island. Pictures made it look like the sites were on the water. And they were. However with a 20 foot or more drop to the water they did not have easy access for kayaking.
The Marcus Island Campground had lots of sites available including a few sites right on the water with no drop off. The one we picked had a great view and was perfect for several days of kayaking.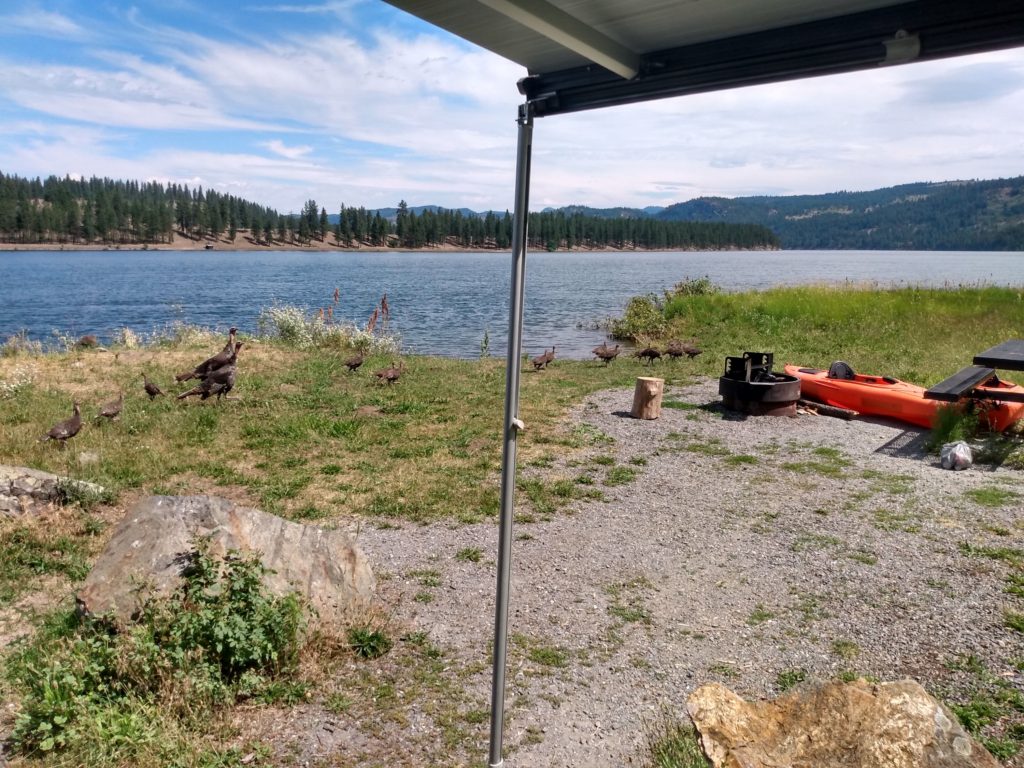 The site also came with turkeys that wandered through once a day.
We spent 4 days enjoying the view and paddling around the lake.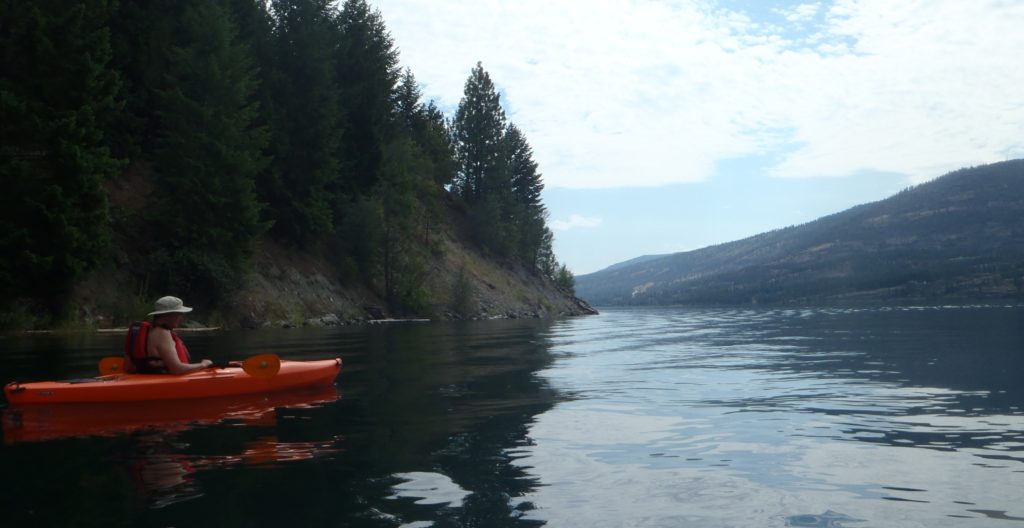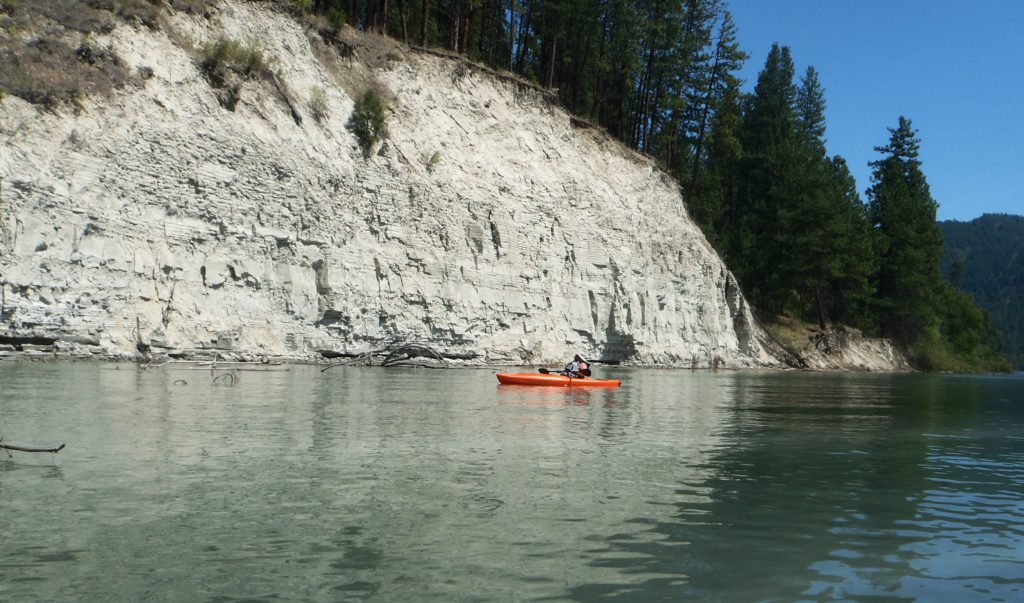 The lake is also a place for jet fighters. Each day we had one or two of them blast by us at low altitude. We had a great view of them but they were long gone by the time we grabbed a camera.
We did find it odd that this area was administered by the Park Service as their motto is to "preserve unimpaired the natural and cultural resources and values of the National Park System for the enjoyment, education, and inspiration of this and future generations…" This is a man-made lake used for recreation.  And we could tell that this park was a low priority for the Park Service.  In 4 days, no one from the Park Service stopped by to check our camping tag.  The Army Corp of Engineers would be a better match for dam and a man-made lake. (Mr Ram considered he might be biased having once been an engineer. Mrs Ram's comment? "Ha! Once an engineer, always an engineer.)
The only real complaint though is that some bean counter saved money by getting toilet seats with no lid. Needless to say the pit toilets smelled very bad.