We checked into Gouldings RV Park and Campground and got the second best tent site, #18. We had a great view of Big Indian Butte and Sentinel Mesa.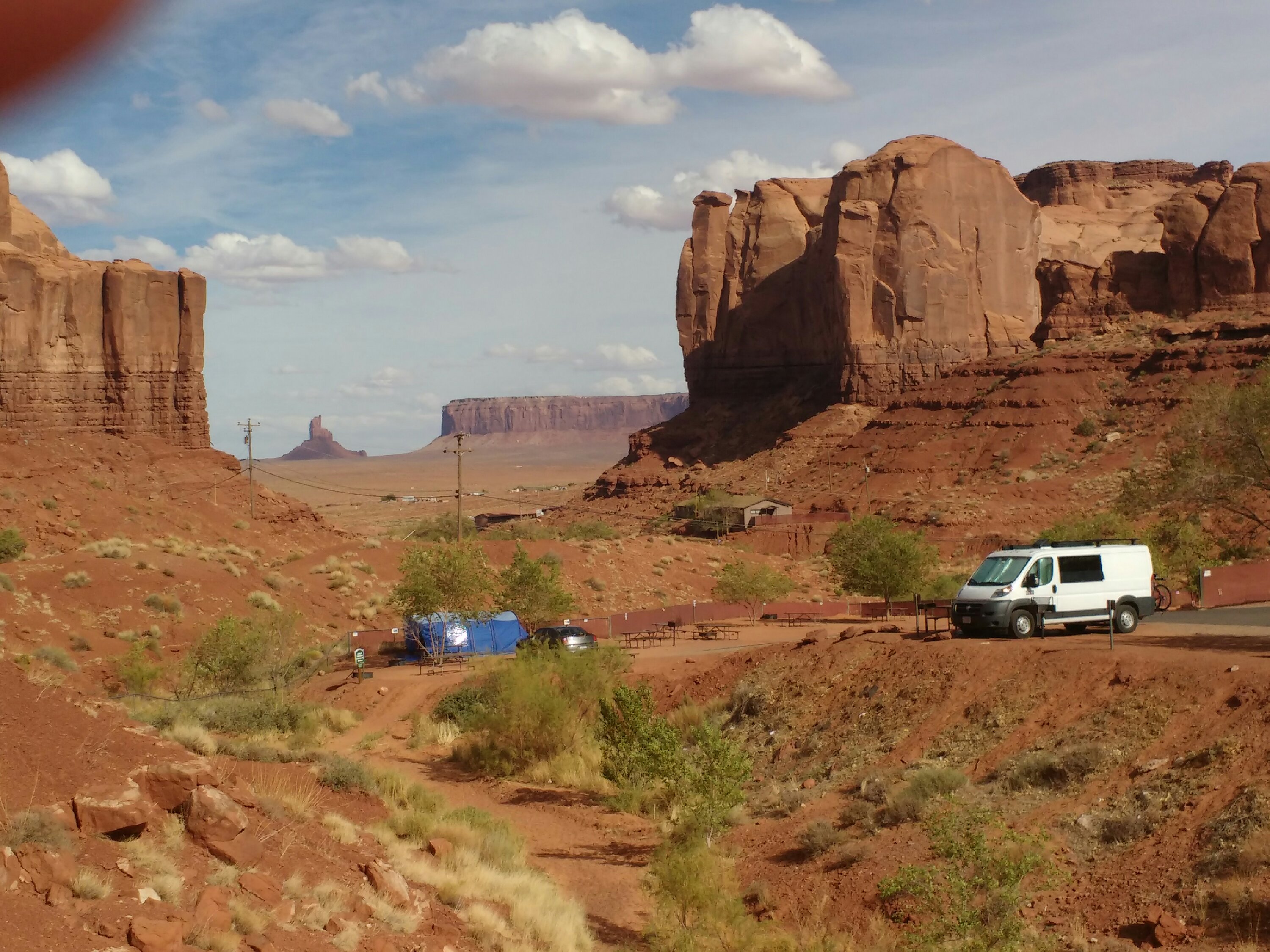 The campground had a short hiking trail and it's own arch.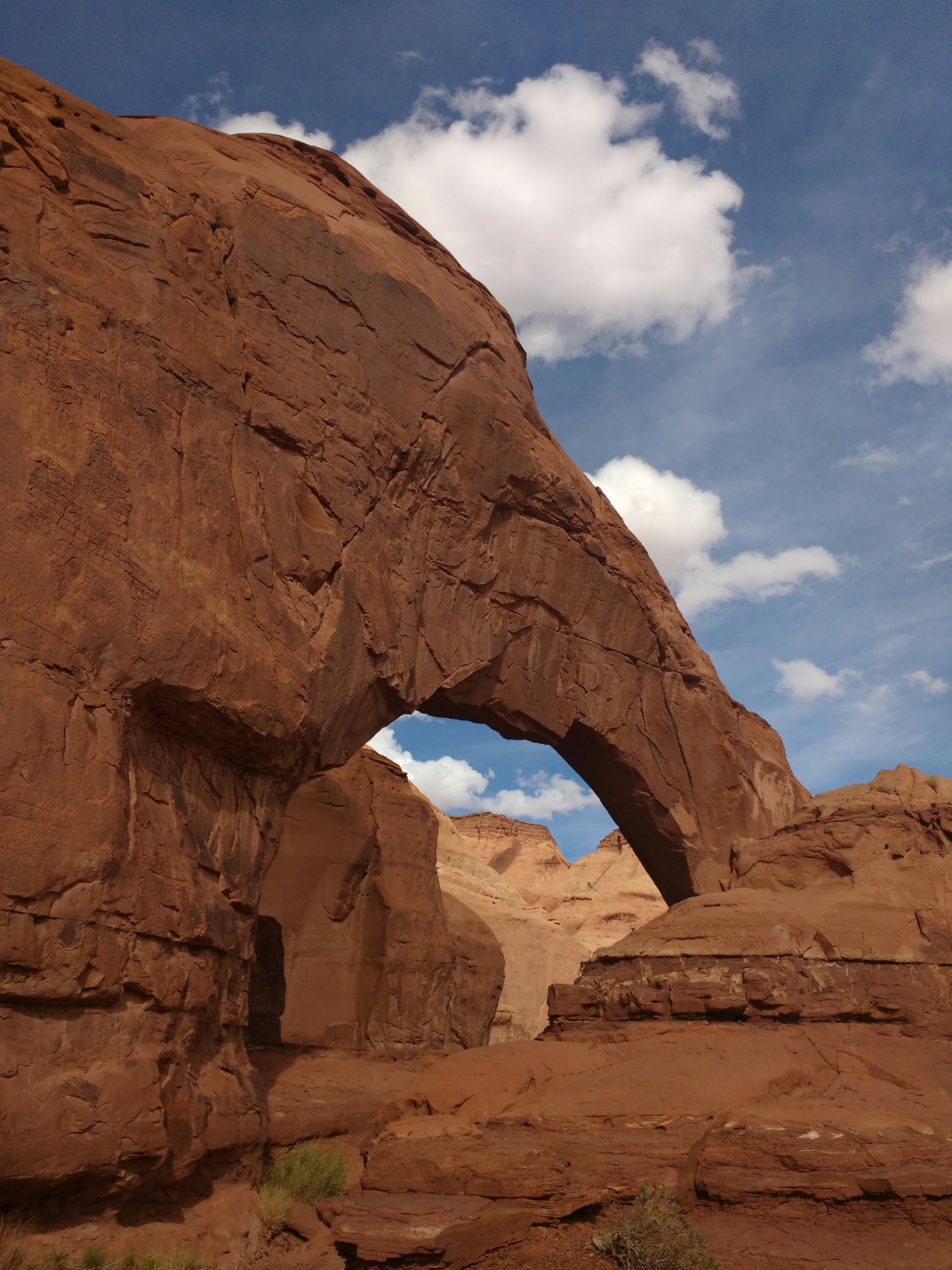 The next day when we went to Monument Valley Tribal Park, it was overcast which helped keep it from getting too hot.
After paying our entrance fee and stopping at the visitors center, we headed out the unpaved road for an up close look.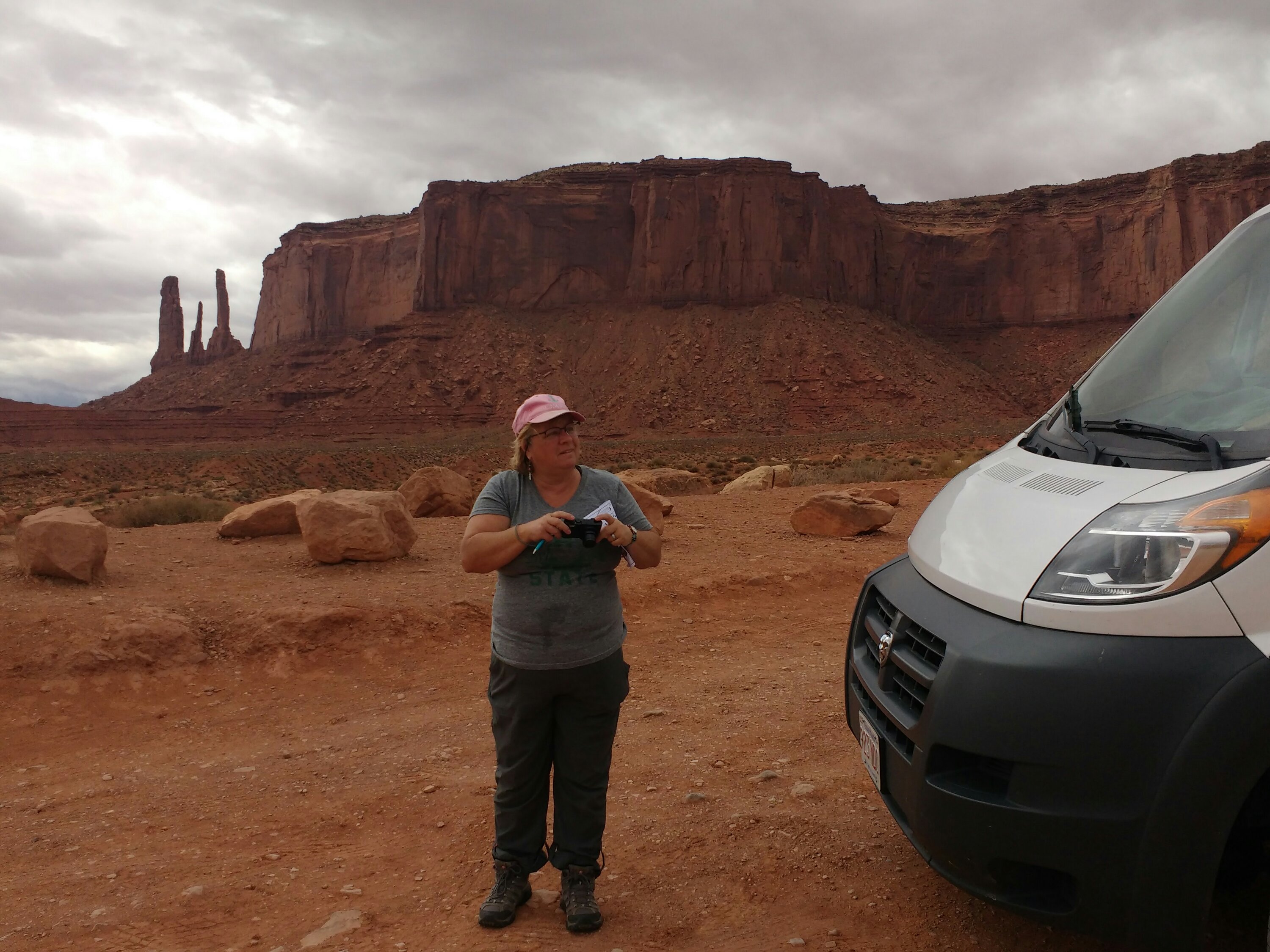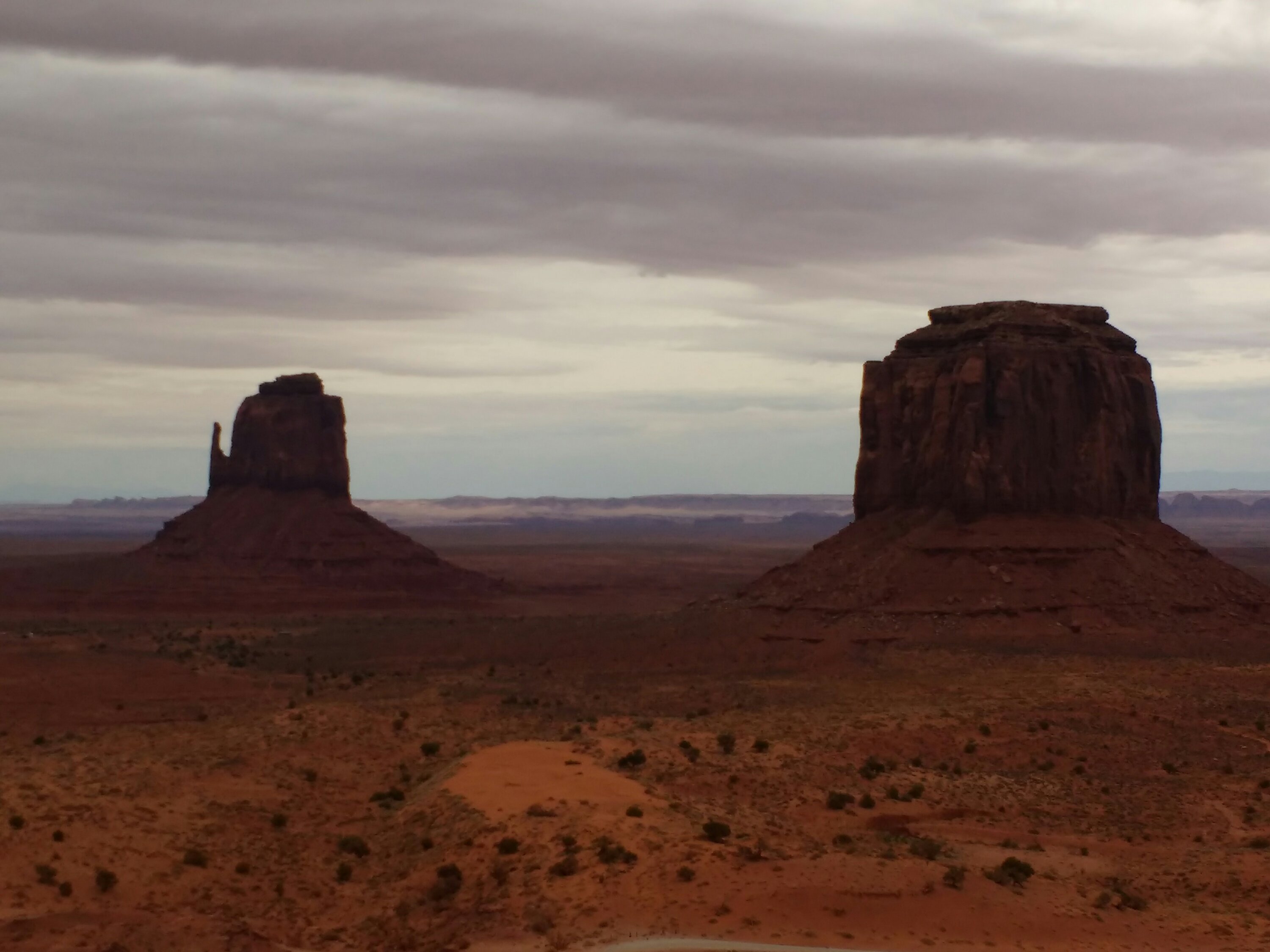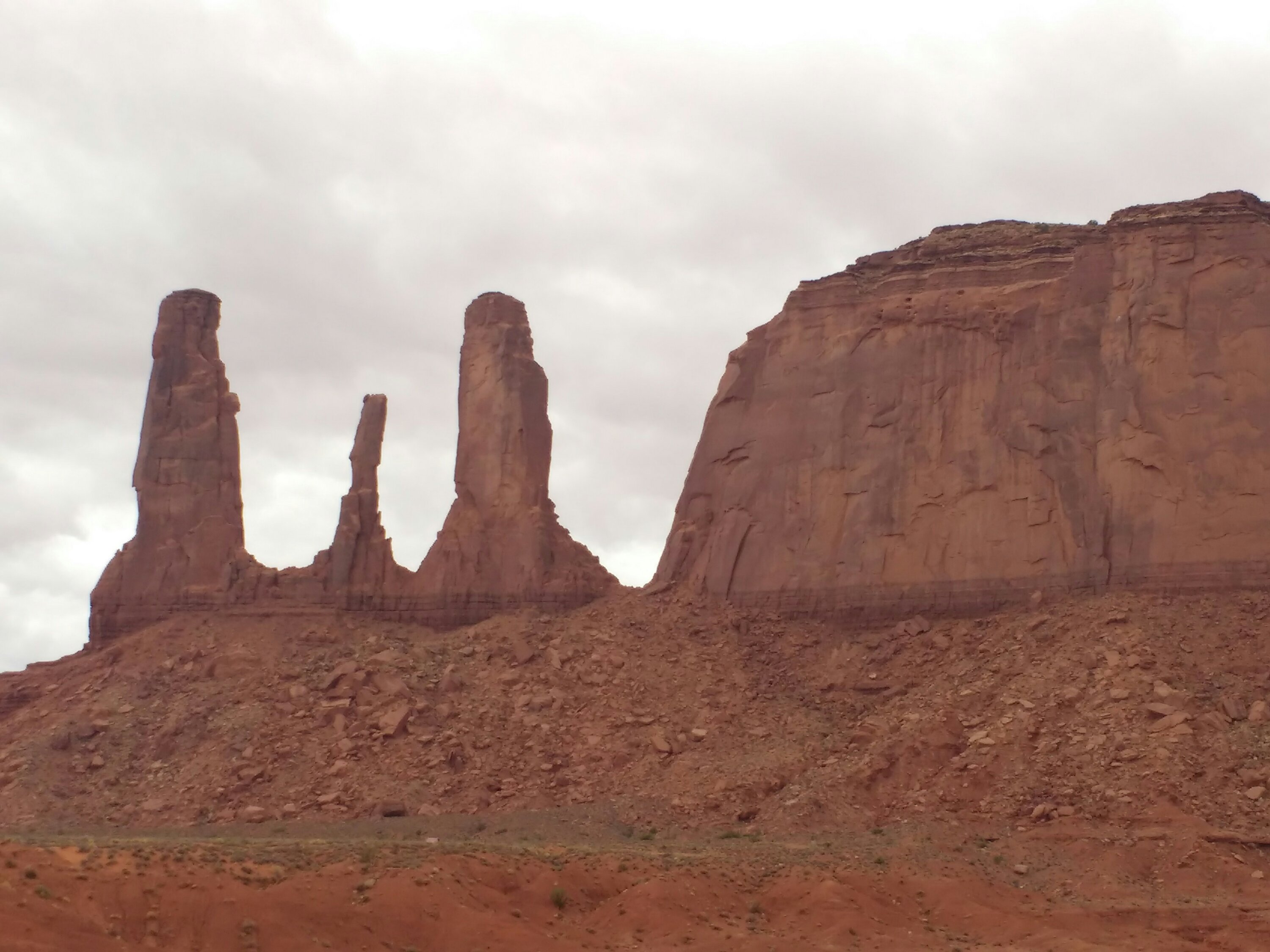 We had some great views and Sparty enjoyed the unpaved roads. Some of the smaller cars seemed less enthusiastic with the sand and rocks.
At John Ford Point we met Kelley and Sylvia from Montreal. We enjoyed swapping stories of our travels and wondering if any of those selfie-taking tourists would get just a bit too close to the edge.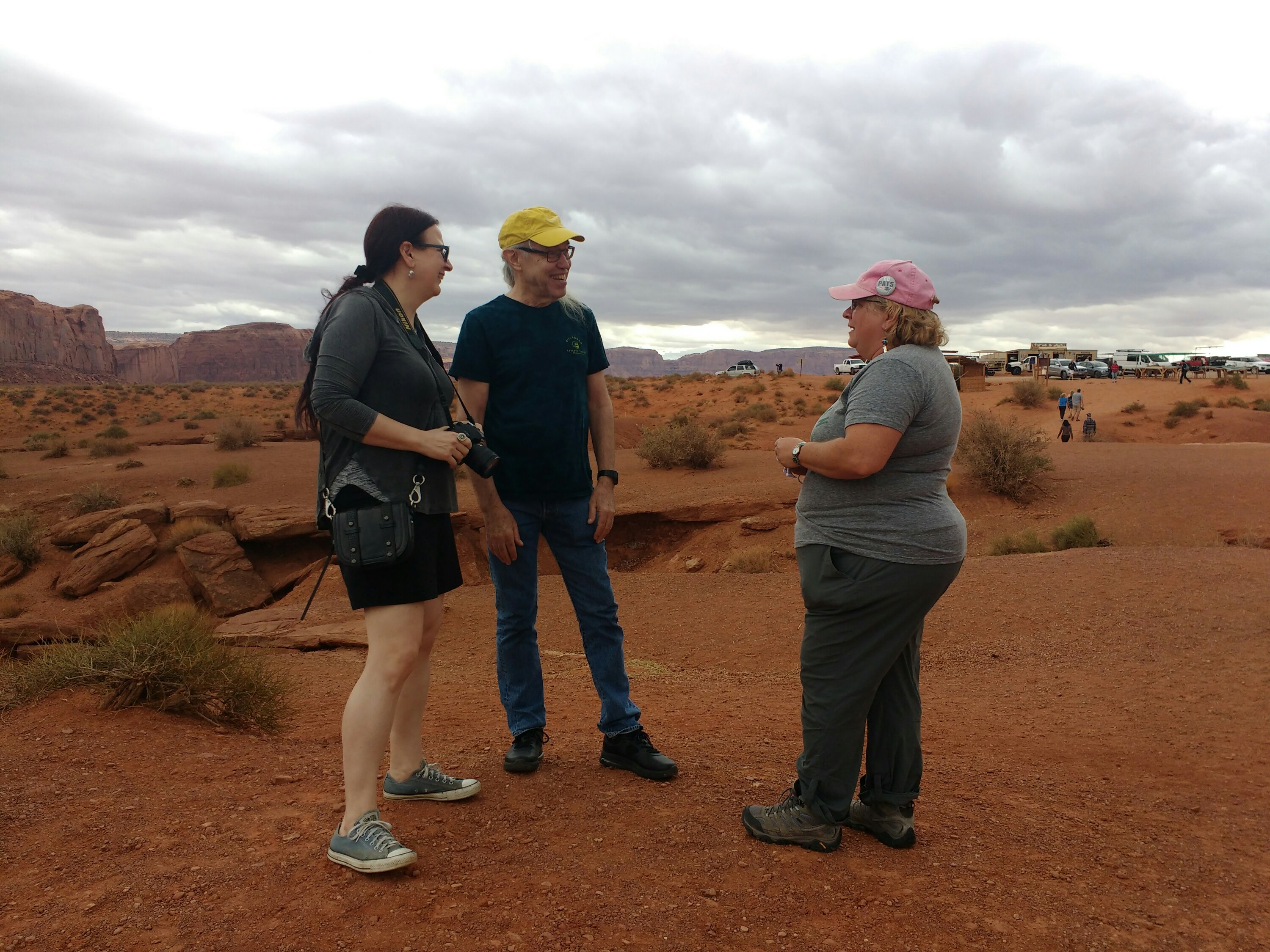 Kelly and Sylvia really impressed us when they admitted they have not had a TV in over a decade.