After our free night in the woods we stopped for a horse back ride at the Winding River Resort.  It was a pleasant ride and Mr Ram was more relaxed than he had been in the past.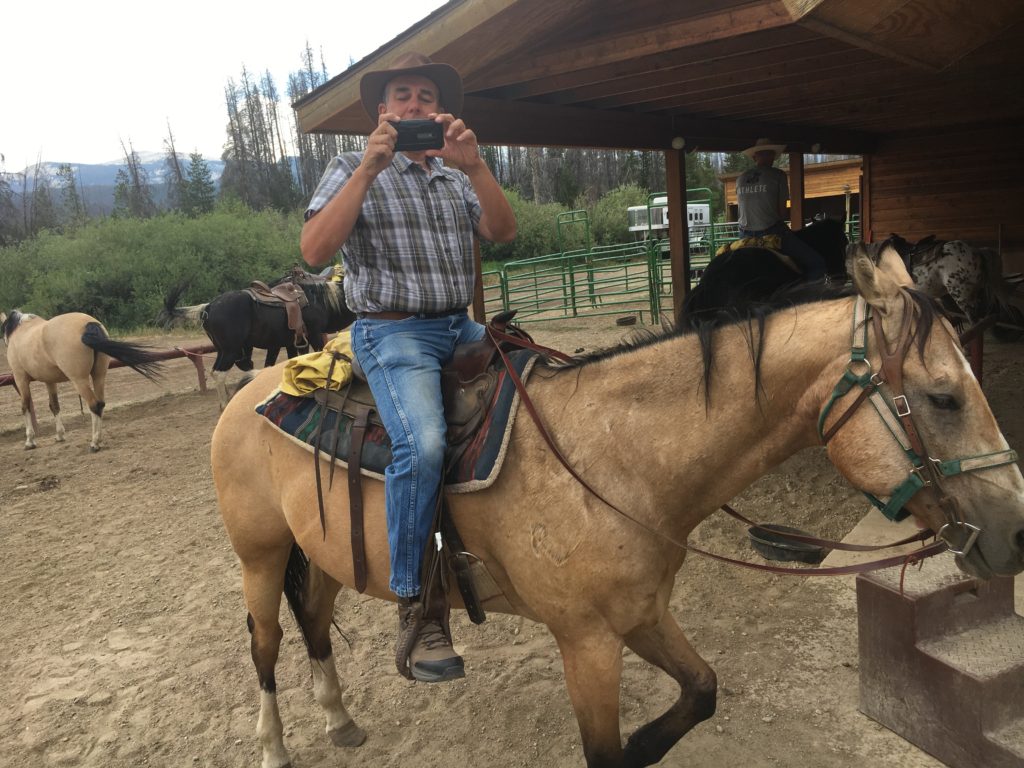 Mrs Ram was less happy as they did not have stirrups that fit her short legs properly.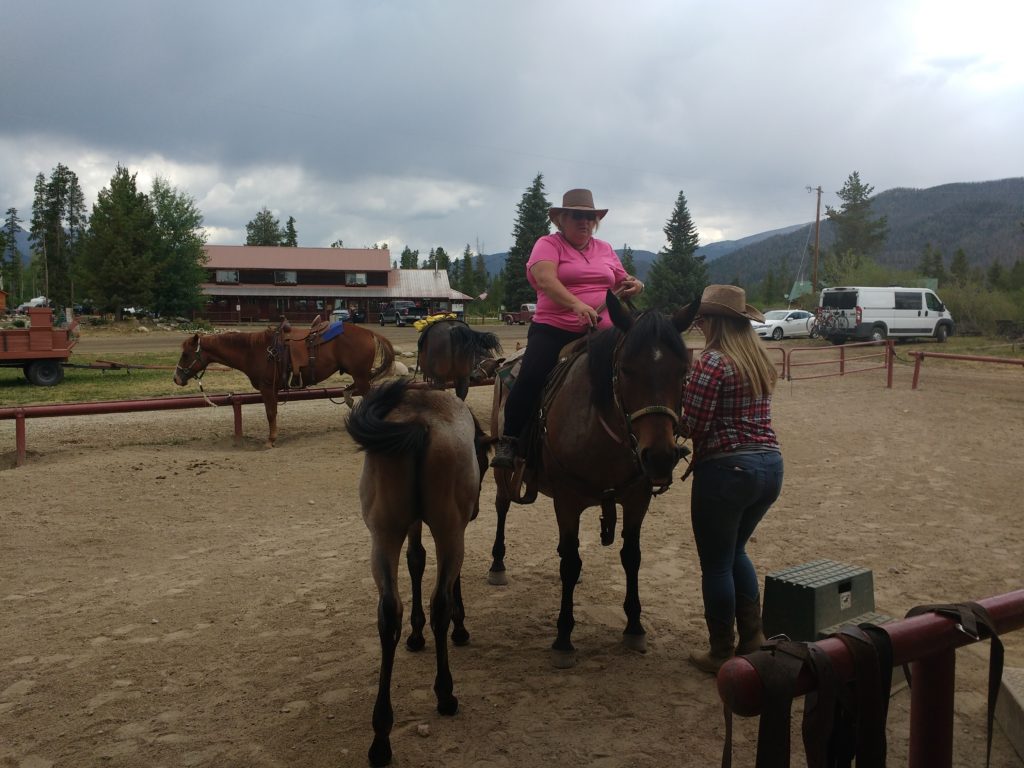 After our ride we hiked into the Holzwarth Historic Site.  This was a western ranch retreat from the 1920s up until 1974.
We stopped at the Worlds End in Grand Lake for a beer, then some food and then another beer…you know how it usually goes.  Sitting out on the patio we met several locals including a former school administrator from California.  He enjoyed being away from the craziness and high prices of his former state. Like us he preferred Florida for winter.
Another day and the sun was heading for the horizon again.  It was Saturday and we figured our chances of snagging a legitimate camps site were even lower than the night before.  We headed for Forest Road #4 and the woods provided for us again.
We had only a couple of days in the Rocky Mountains and the mountains seemed sad that we could not spend more time.
We did have several other great photo stops on our way out.