It's great to find a city where music is part of life rather than something tacked on only Friday and Saturday nights after 9pm.  Musicians even get their own loading zones.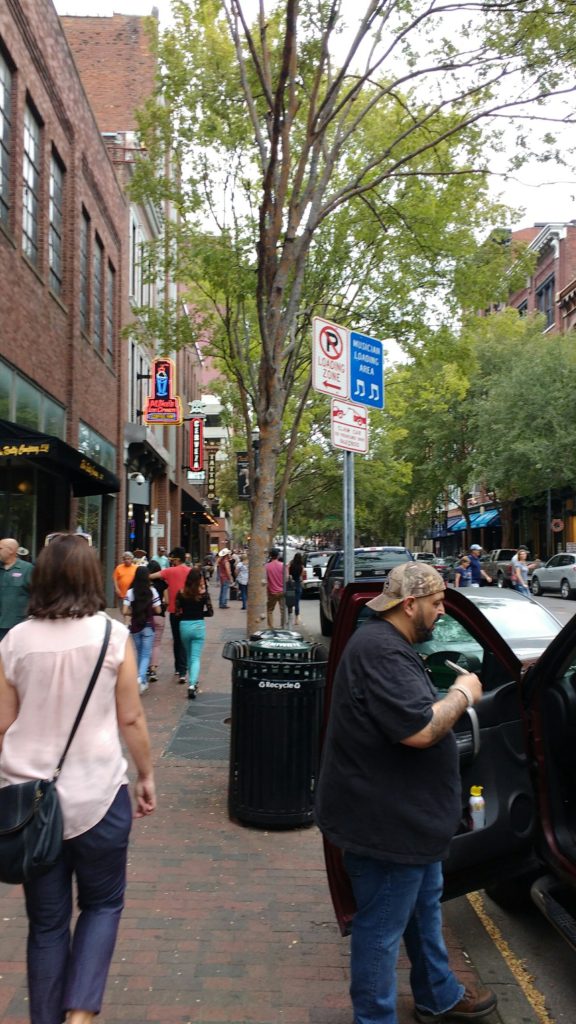 After scoring a free street parking spot along the waterfront, our first stop on Sunday at noon was BB Kings.  Sadly they did not have music.  But as we wandered south on 2nd Ave, we could hear music from several other places.
We went to the roof top of the Rock Bottom Brewery to get a good view of the area. O Their nut brown was an ok brew.
Our next stop was Nudie's on Broadway.  No there were no naked ladies.  Just the longest bar in Nashville, expensive bottled beer and a talented band.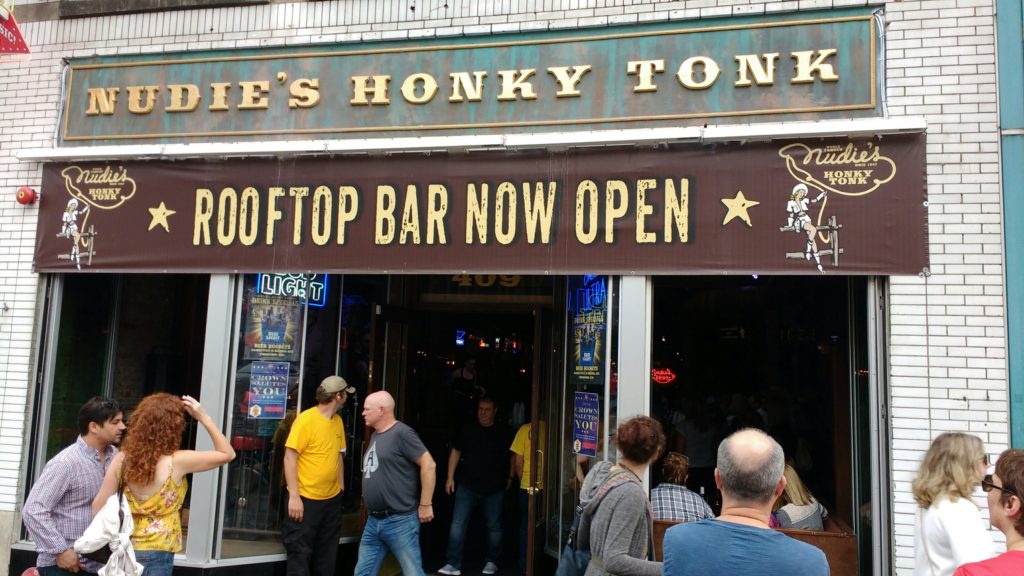 We listened to many other musicians and bands as we walked the streets including a fantastic horn player.
The singer at The Artillery played song after song of country hits.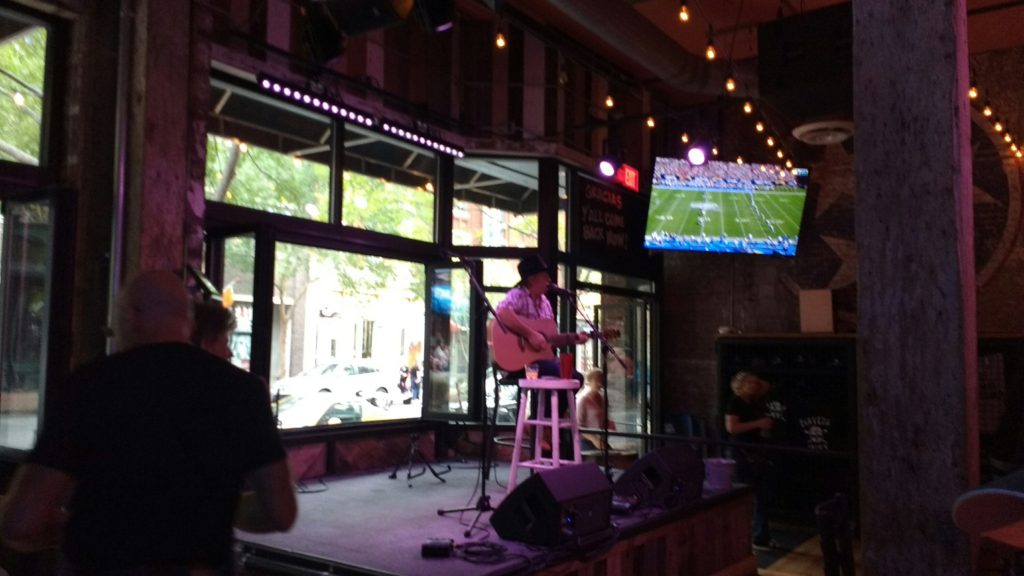 As the start time for the Patriots – Falcons game approached, we drove to the Whisky Rhythm Saloon. The Nashville Patriots Fan Club meets there.  We met some great people like Big Mike, Paul and Michelle and played cornhole in the parking lot.
Game time was crazy and we enjoyed another Patriots win.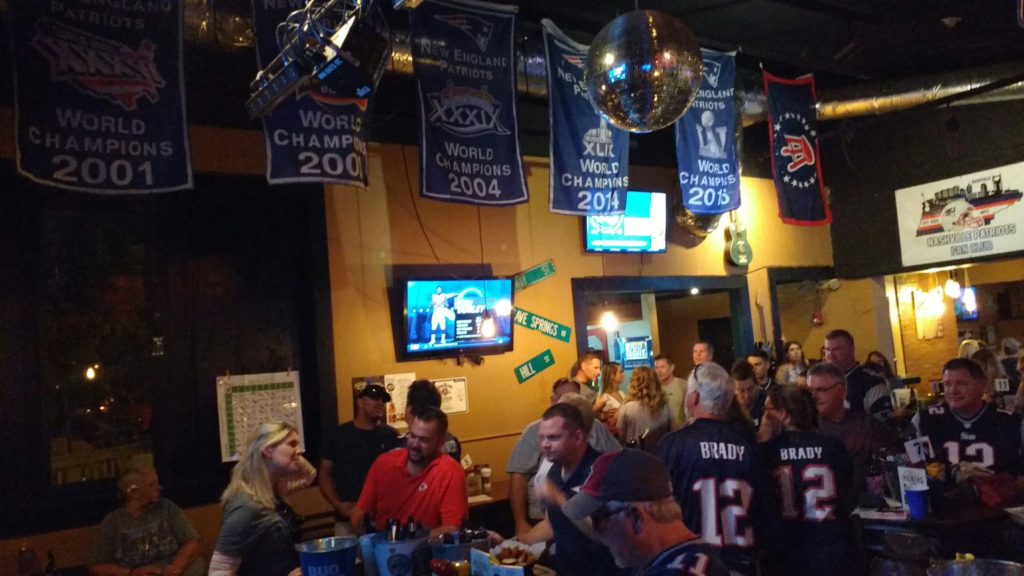 One last note about the city parking lots.  They do not post rates so you do not know that you will be paying $28 for 4 hours until you are almost done with the transaction. Find a private lot or a parking meter.  Or better yet find a free spot.