We rolled into Natural Bridges National Monument and went to the visitor center. We like to talk to the rangers and find out what they suggest for hikes and activities. The sign on the said closed due to Covid.
We drove to the 13 site, no reservations campground and found a shaded spot. With temperature still at 100 at 4 pm we decided to take the scenic drive.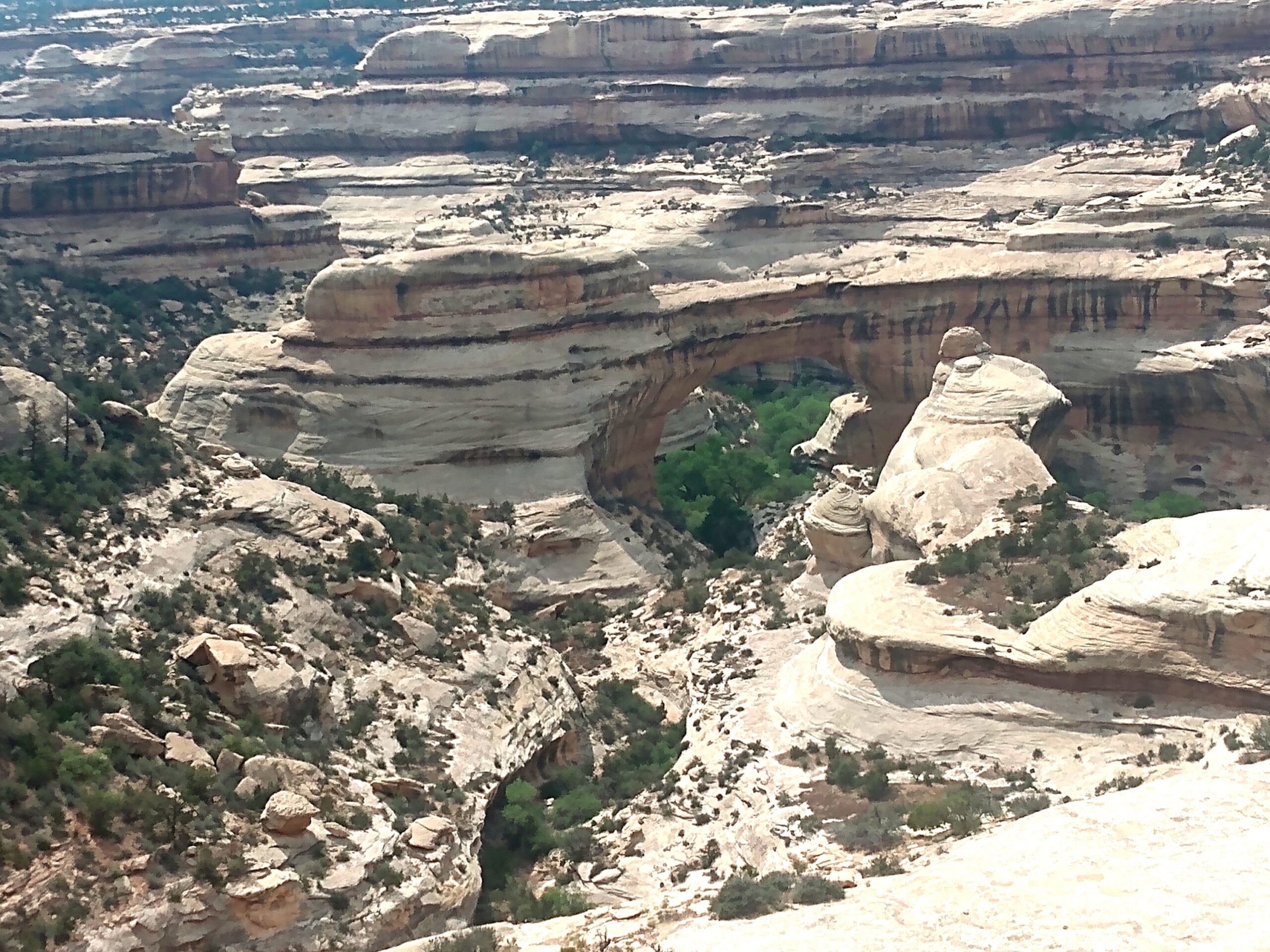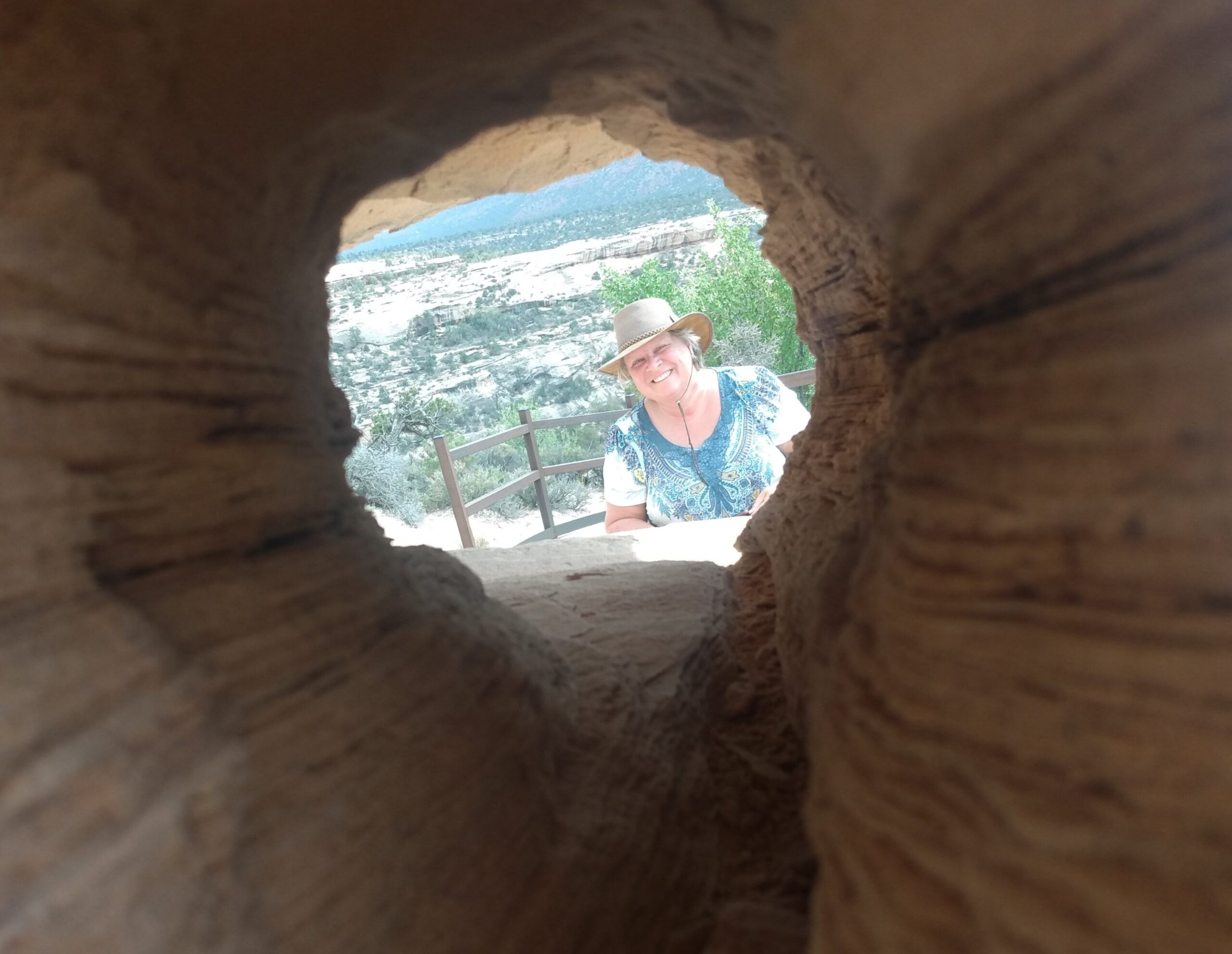 We returned to our site and hopefully awaited the cooleness that usually comes with sunset. When the sun finally went down, the temperature did cool off…to 95.
Up early after fitful sleep in the heat, we had breakfast and went out for hike to Owachomo Bridge.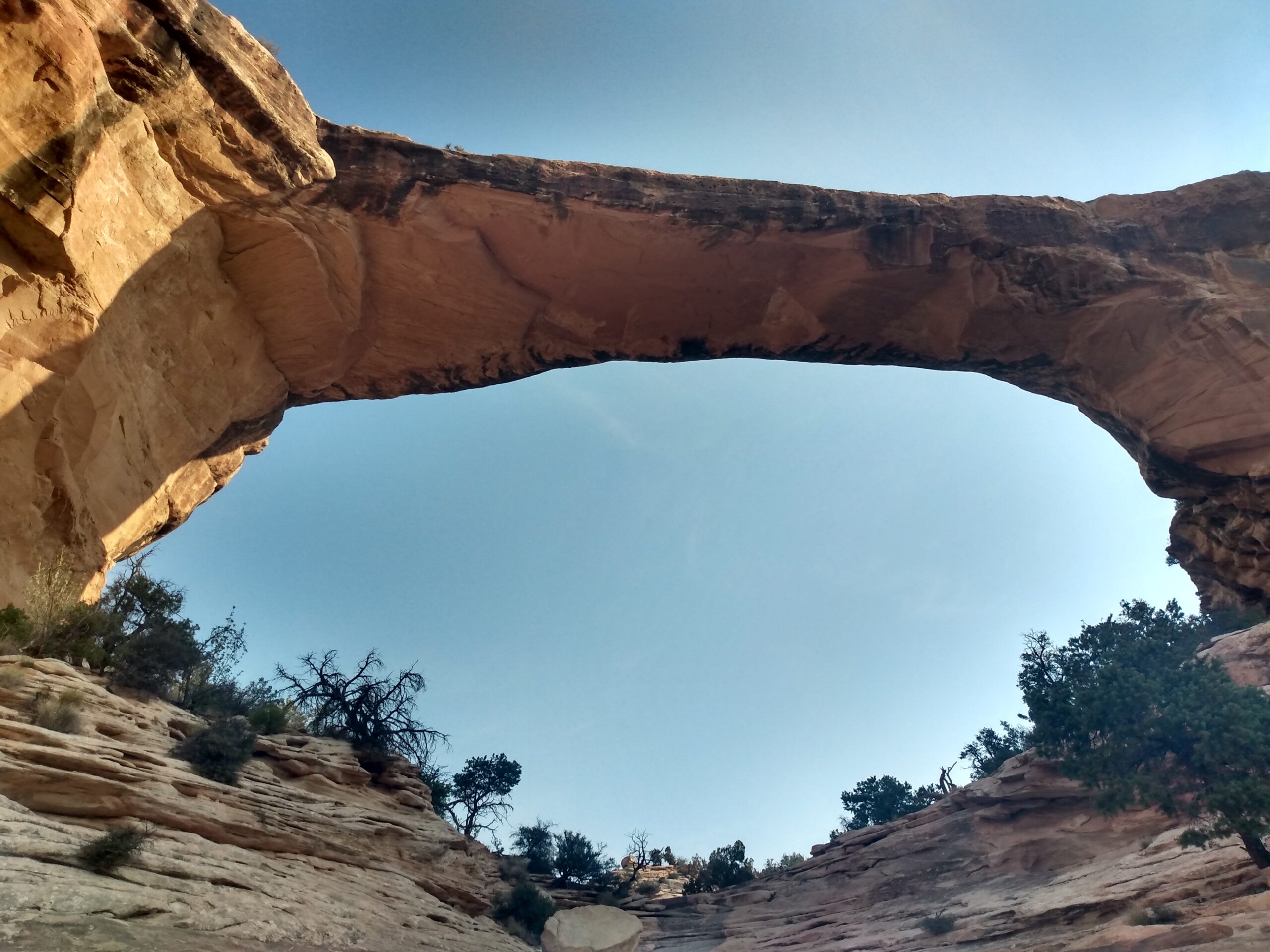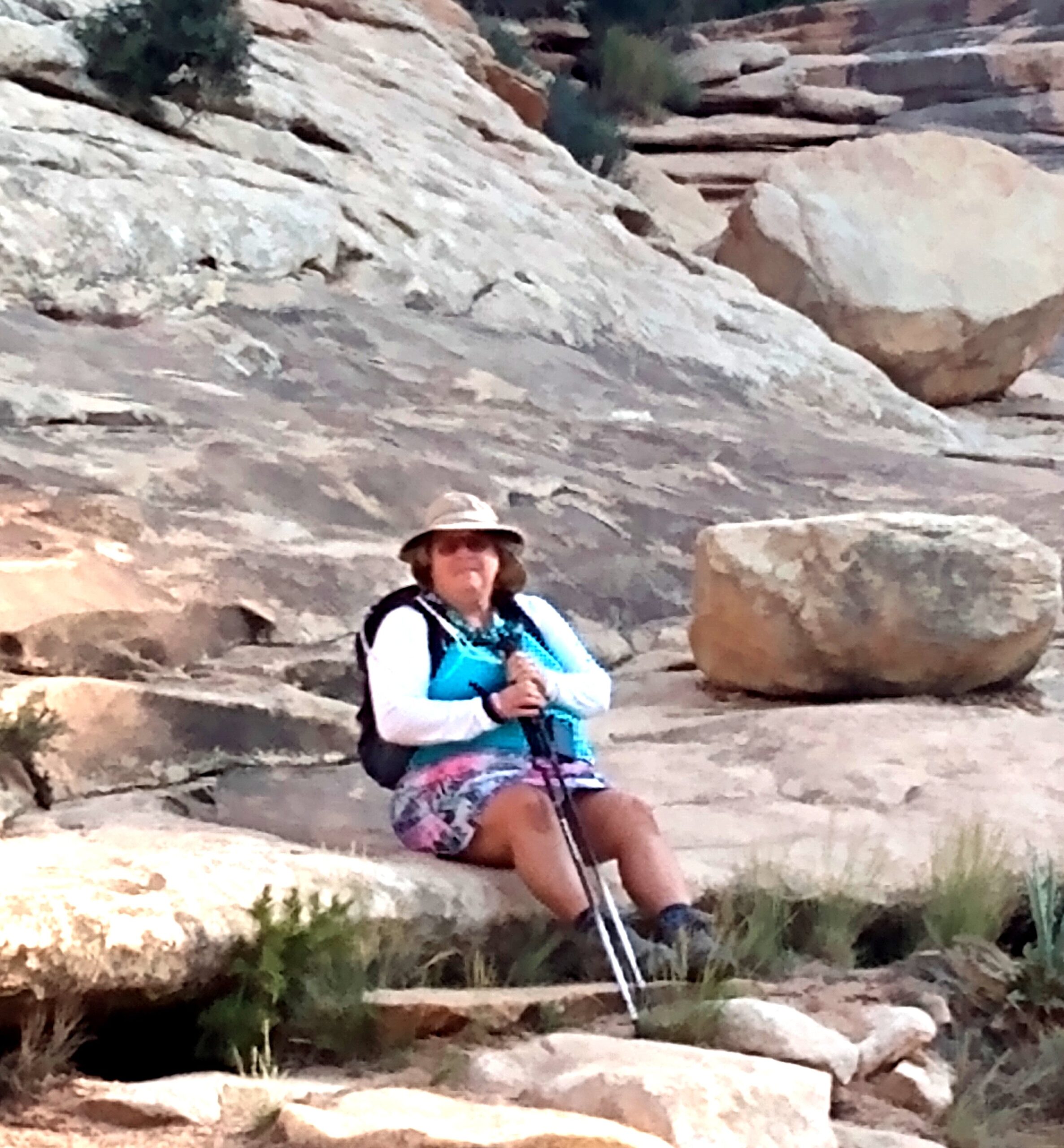 As we we slowly made our way down a woman ran down over an uo into the arch. We wished we had that kind of energy.
As we returned she going back into the arch she had to run back in too because her boyfriend had not gotten the photo properly on their first try.
With the temperature already at 90 by mud morning we knew we needed more elevation.