We had checked several websites and made sure we finished our produce and fruit before we headed to the Canadian border. We had an extra bottle of wine that we were ready to declare.
The border crossing in Del Bonita is surrounded by miles of farmland. We were second in line.
When we rolled up the Canadian border agent checked our passports and asked a few questions about our planned travel in Canada. He never asked about the wine.
When he asked about our watercraft, Mr Ram had that "Deer in the headlights" look and said,"huh?" Mrs Ram interjected, "You know those bright orange things on the roof."
Oh yeah, them.
As special friends with kayaks we qualified for the special watercraft inspection. We were glad the inspector had a ladder and we did not need to take them off the roof.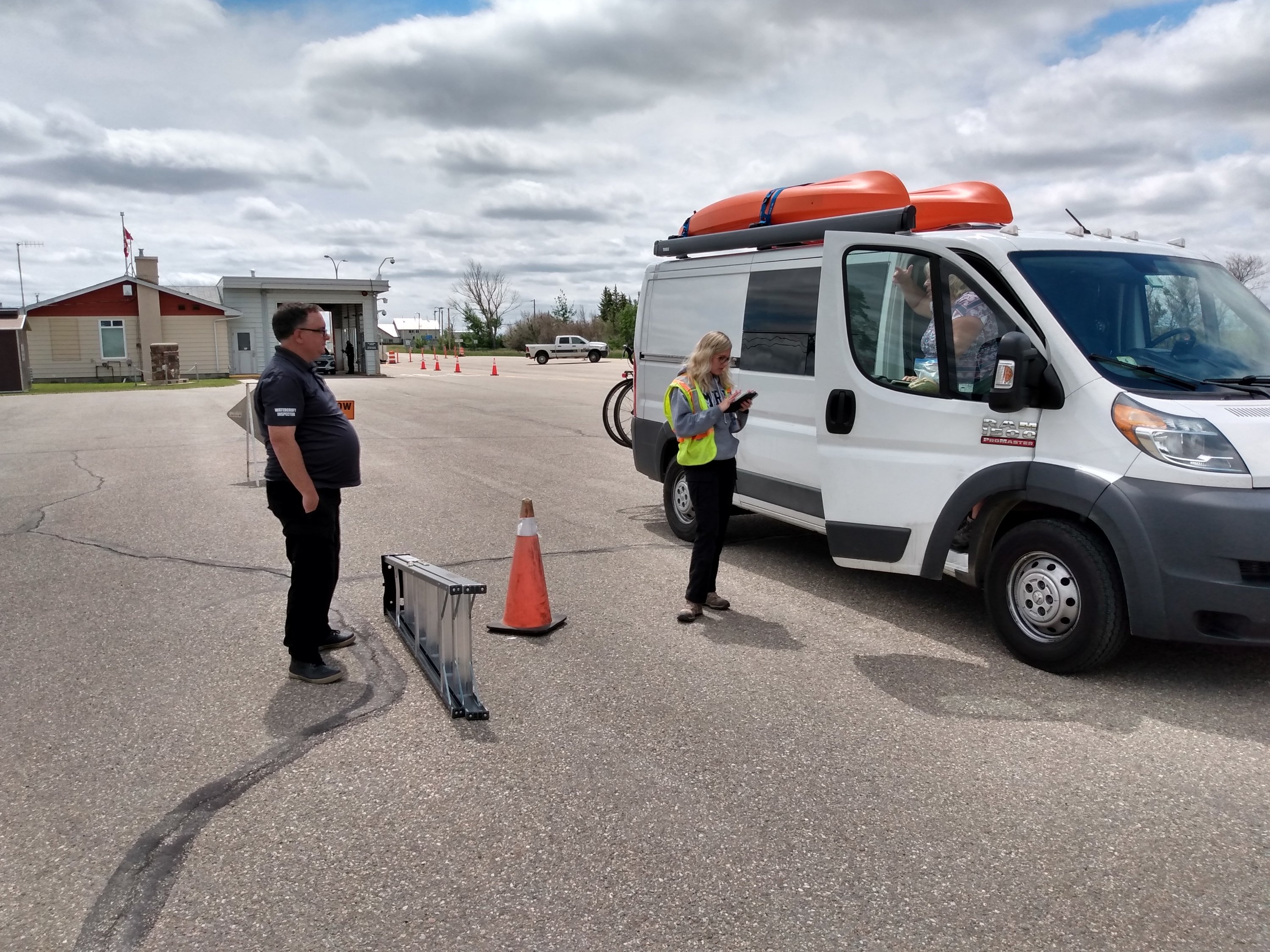 In just a few minutes us, Sparty and our watercraft were cleared for Canada.