Pagosa Springs turned out to be a great place to stop. A small town with lots to do and no smoke from the fire. We stayed a week.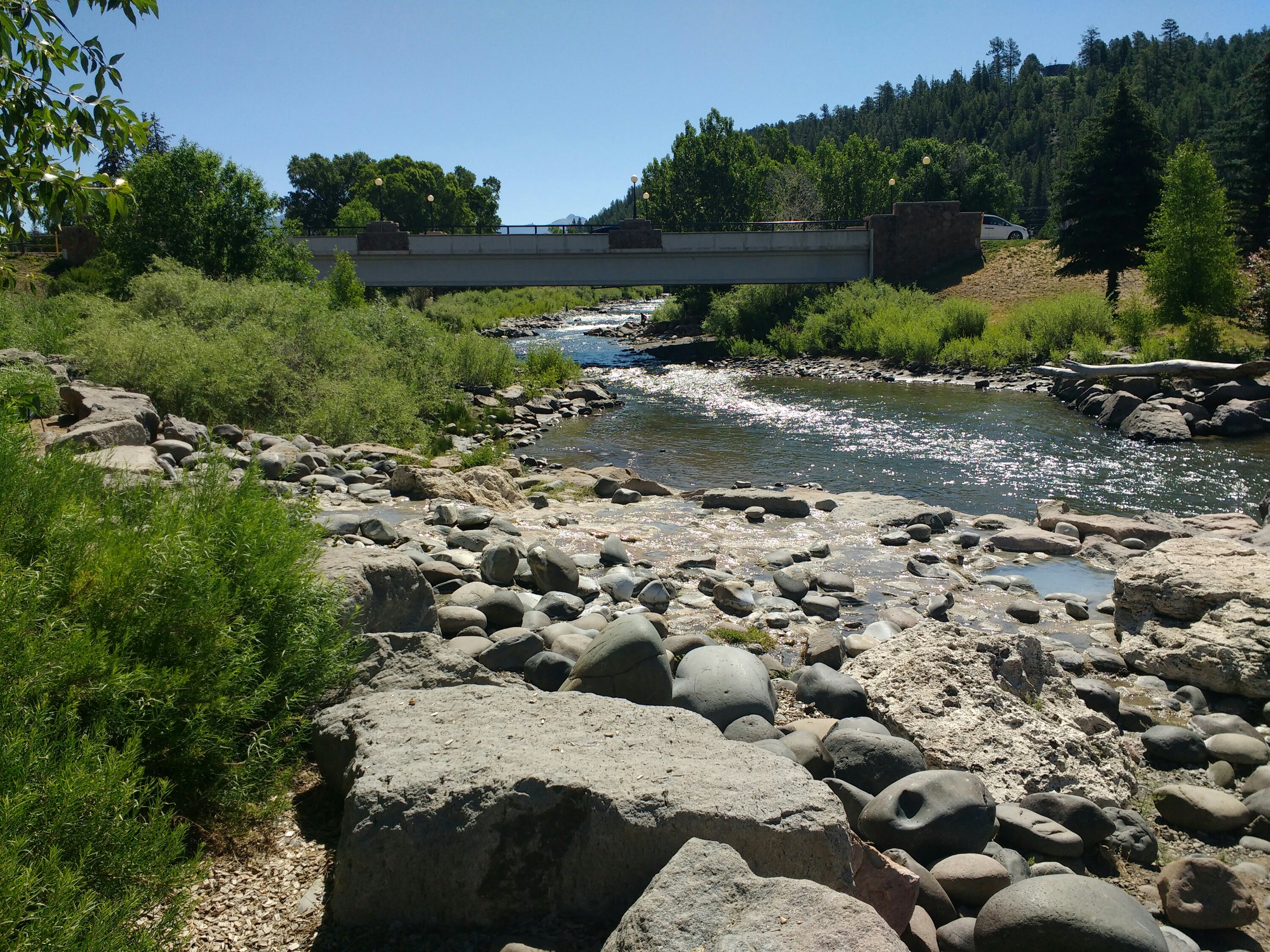 Mrs Ram had a chance to catch up with the altitude though something bloomed and her allergies acted up. She did enjoy the box of pot(s) our hosts left for us.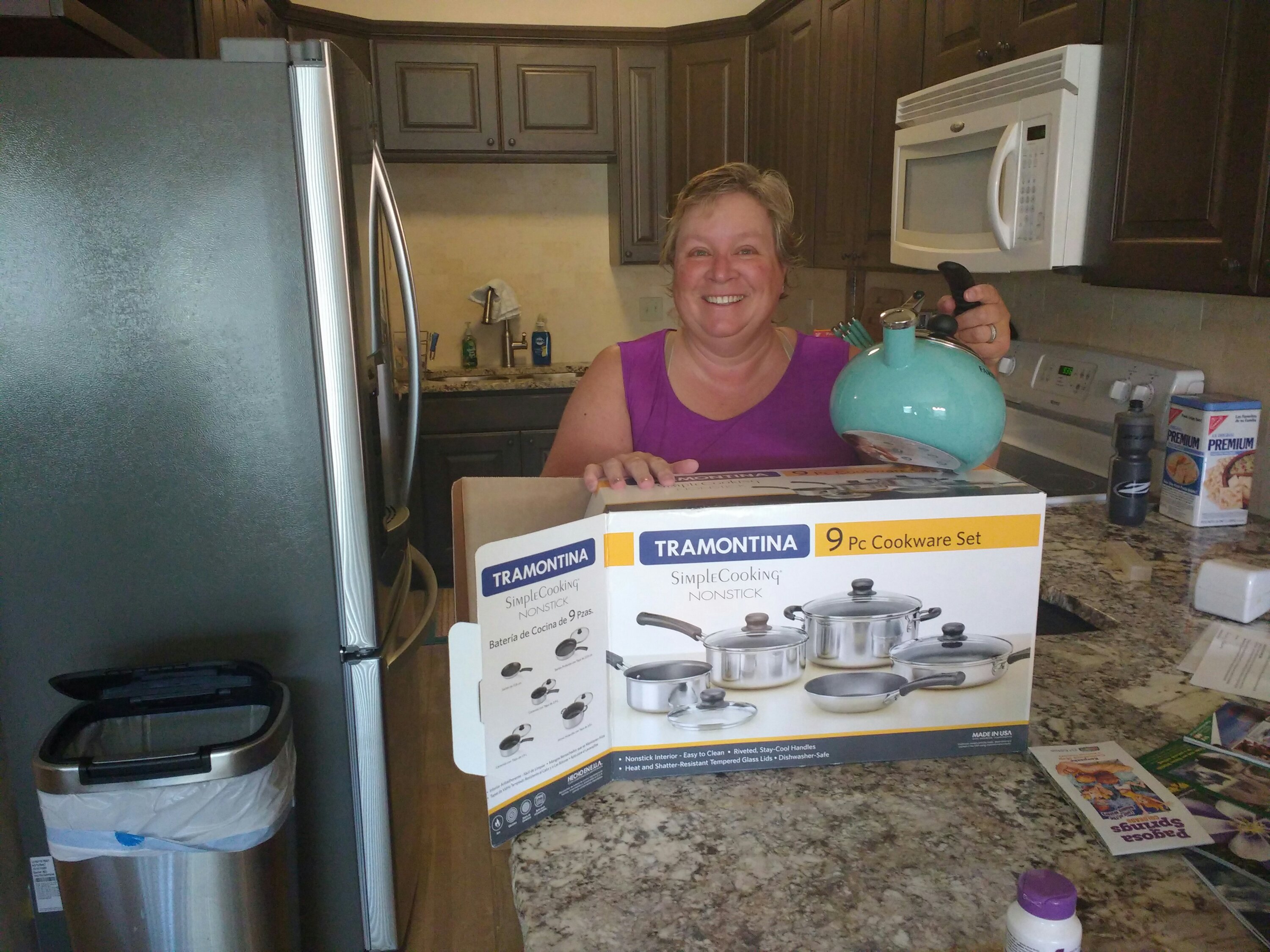 We played mini golf, rented an inflatable kayak and tested local brewery offerings. The inflatable kayak was a struggle to paddle and track straight so we returned it much sooner than we had planned.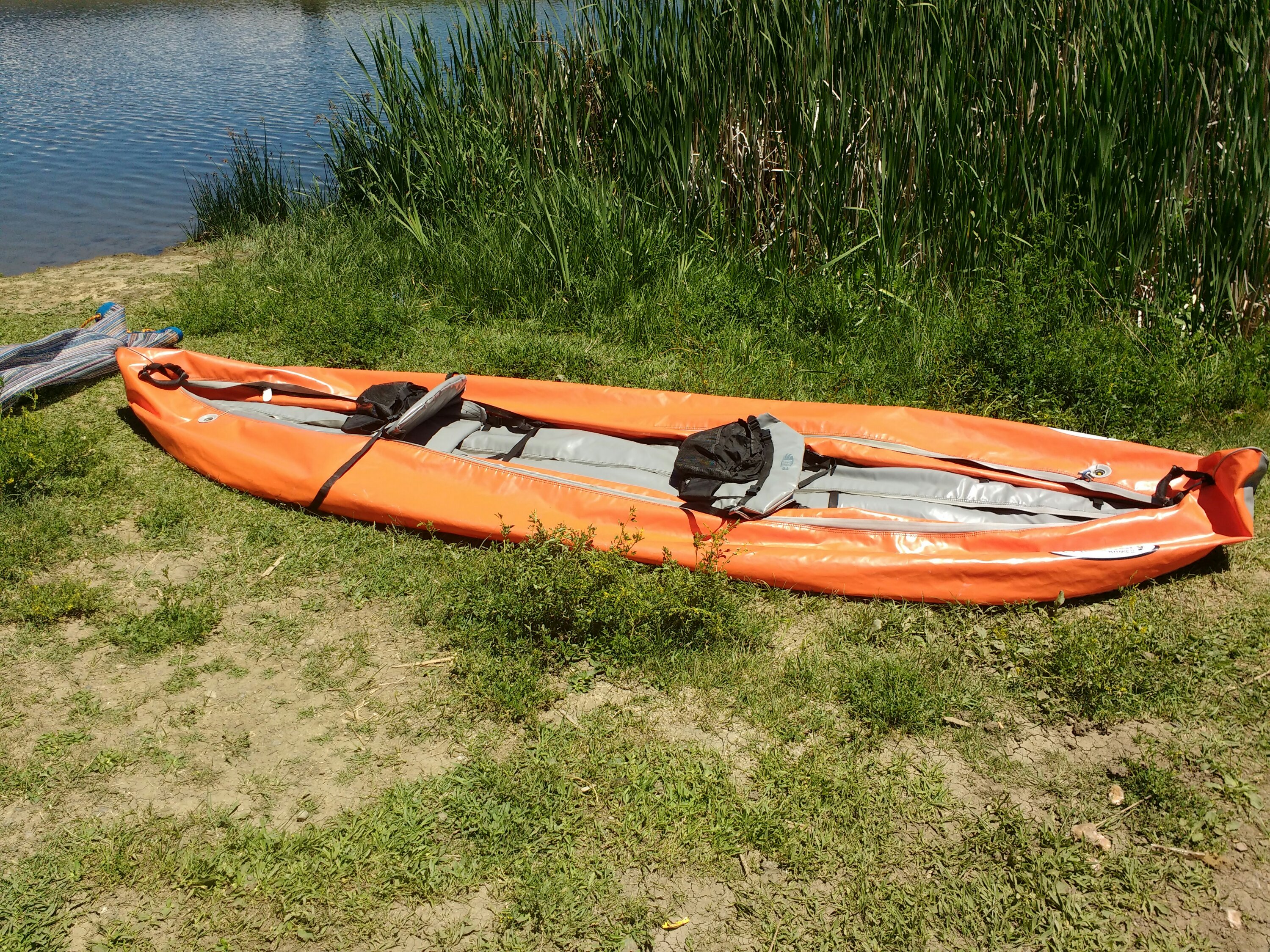 We even hiked to Treasure Falls. Que and Laraina took our picture so we did not need to fuss with our selfie stick.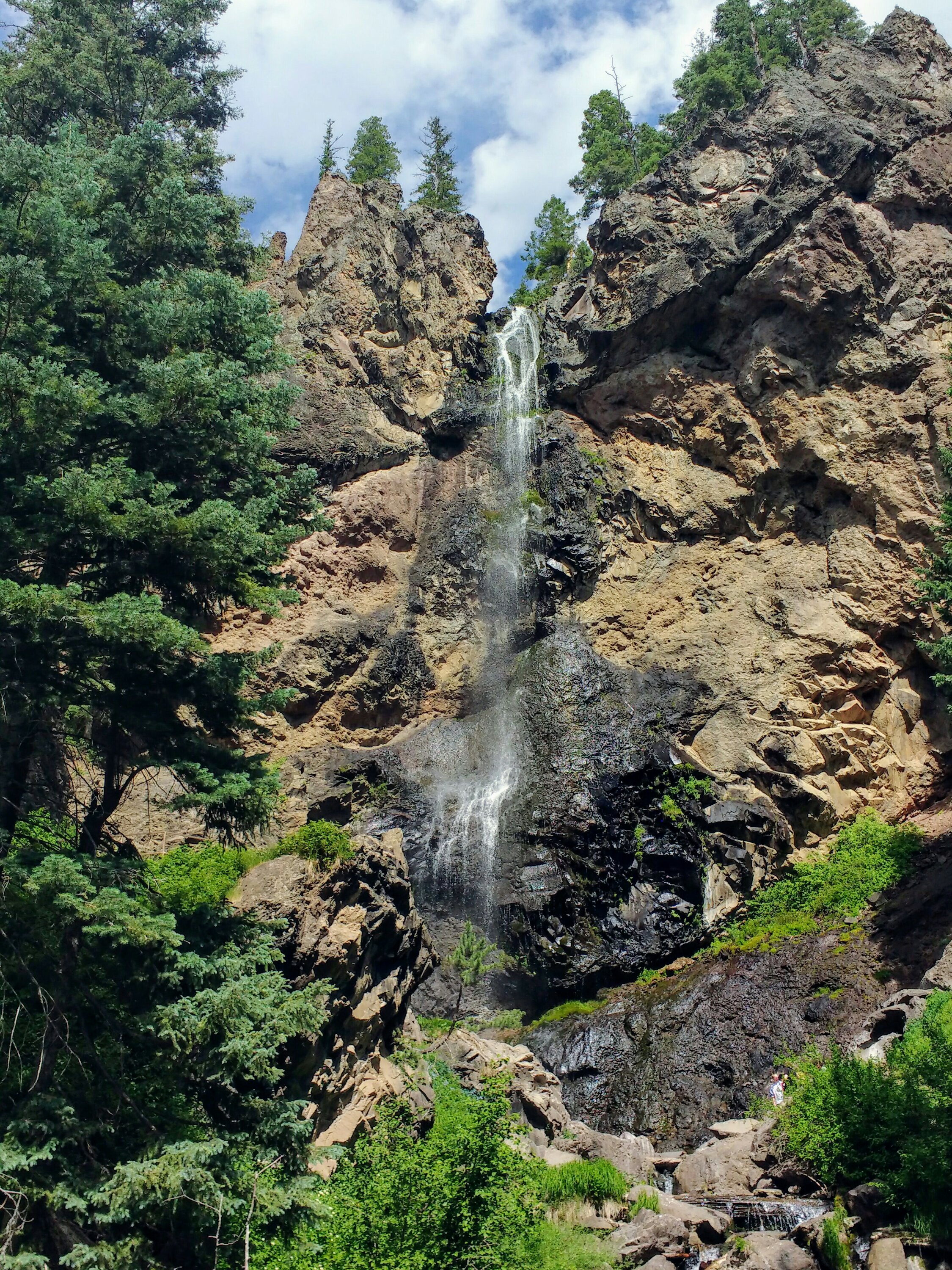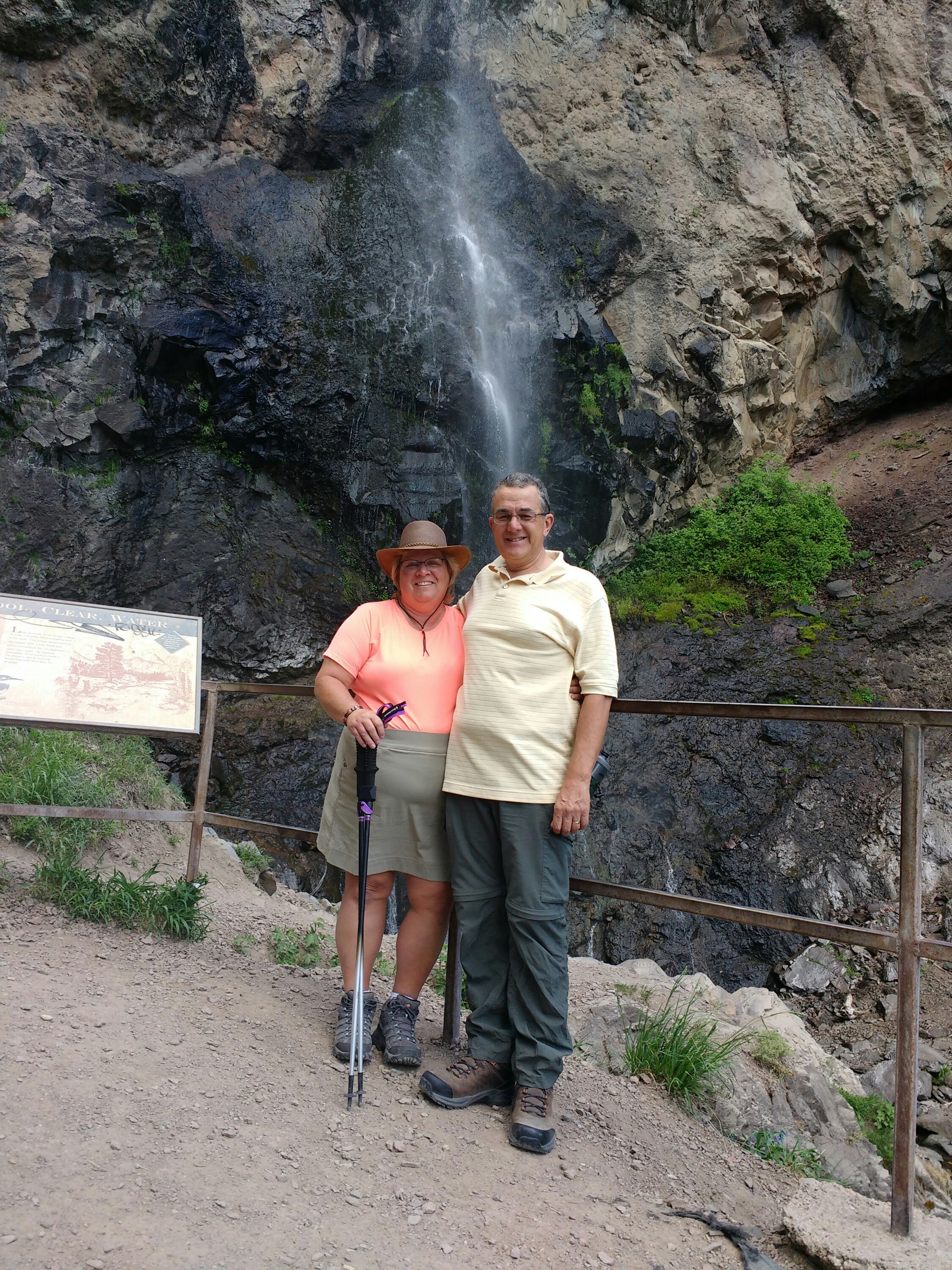 (Note to Que and Laraina – if we have misspelled your names let me know and I will correct them)
Friday we had dinner with our Airbnb hosts Kimberly and Rob at Riff Raff Brewings by the Rio and enjoyed some outdoor Texas country music.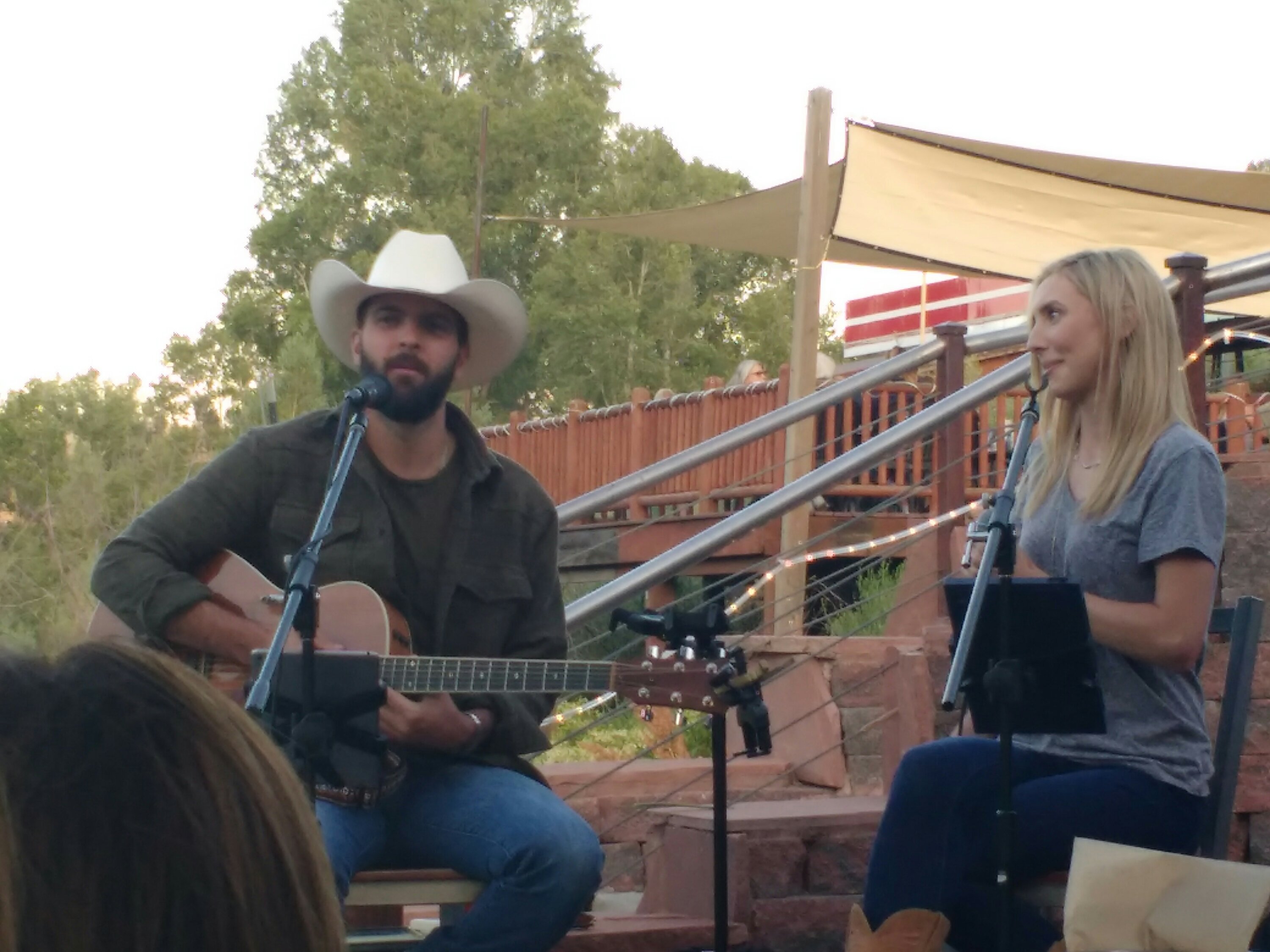 Pagosa Springs is a vacation destination for lots of people from Texas.
That rain that we drove in with was just what the forest needed and the containment of the 416 fire steadily increased during the week. With containment just under 40%, the Forest Service reopened San Juan National Forest.
Procrastination paid off. Campgrounds were open and the smoke had cleared. We were off to Durango.