On our eastward trek, we always enjoy stopping to see our friends in Albuquerque.  From there we hope to find free campsites with great hiking.  However in eastern New Mexico there are few places to camp.
The San Jon Park Campground provided free, uneventful camping.  We rolled in well after dark and found a flat spot.  Sadly as far as the town is concerned the official camping season is over so the bathrooms were closed.
We had to wait till we arrived at the Palo Duro Canyon State Park in Texas for good hiking. The park ranger recommend a site near the trail head with power and water. Including the per person state park fee the cost was $40 for the night.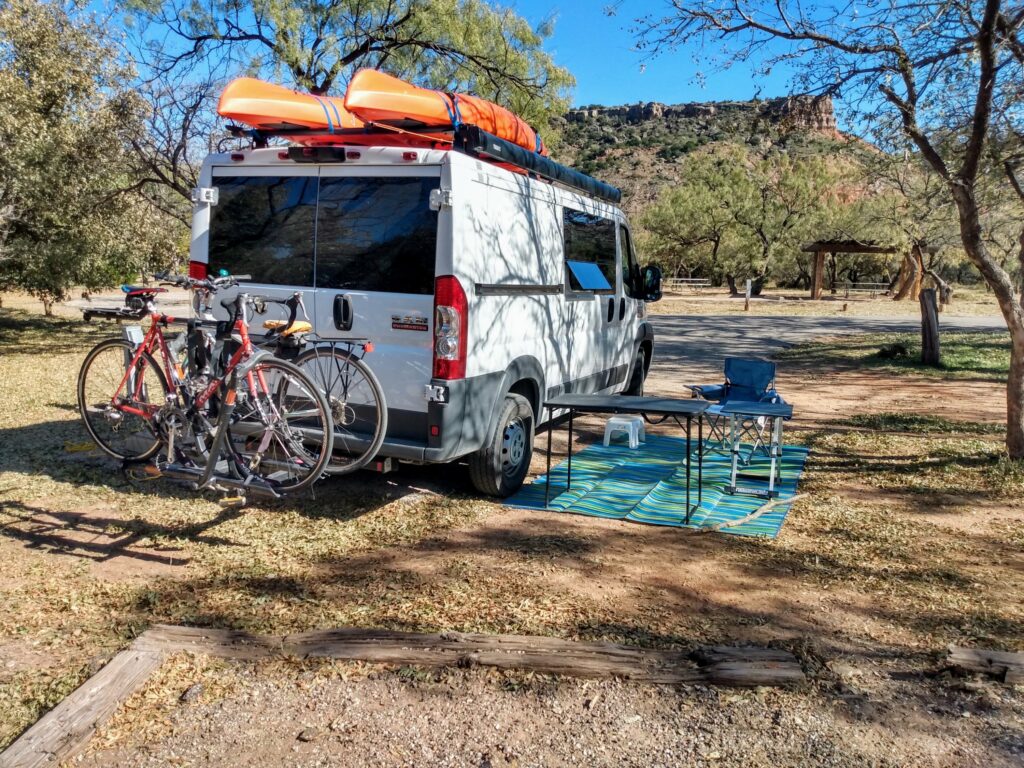 Nearly every site in the Hackberry loop was empty. When we rolled into our site, #28, we were surprised to see a couple having lunch at "our" table.  David and Cathy were visiting from the Texas Hill Country and camping in one of the other Palo Duro campgrounds. They had been mountain biking through the park when they stop for lunch. We chatted for a while and discovered that Cathy was originally from Leominster, Mass.  We are never surprised to find refugees from the cold of the northeast.
However we were surprised to find a variety of attractions here. We expected that the canyon would have hiking trails.  We did not expect the red rocks along the trails that reminded us of Sedona or the rock formations of HooDoos like Bryce.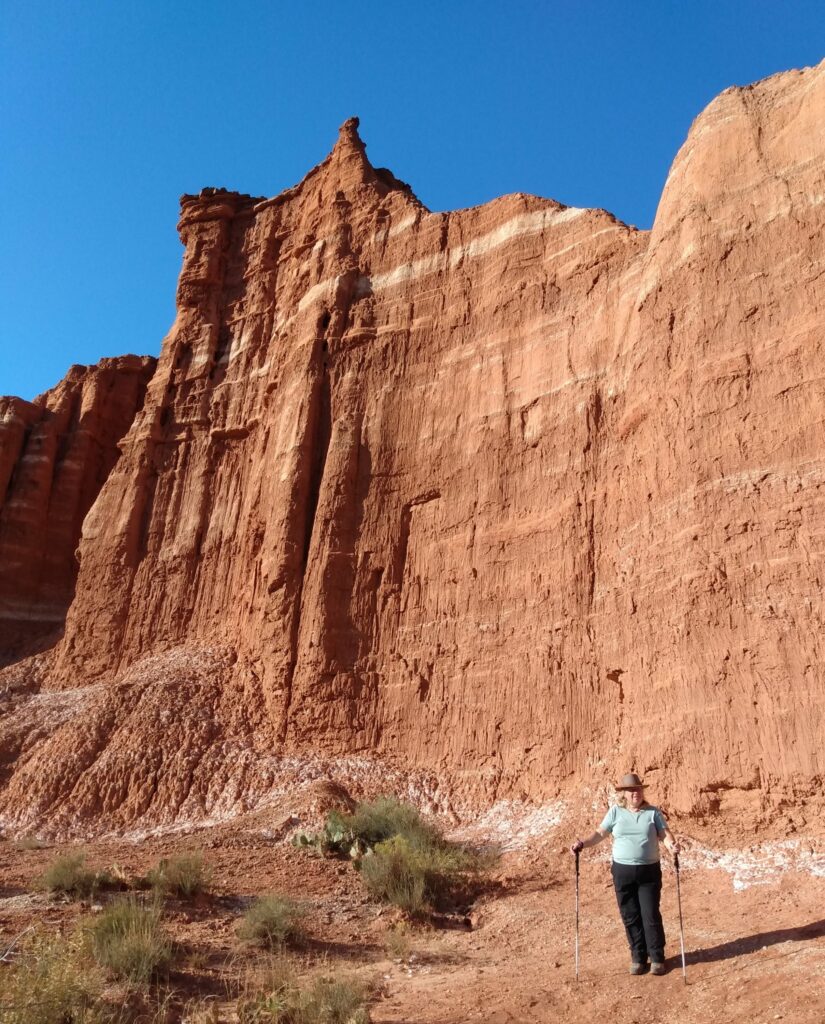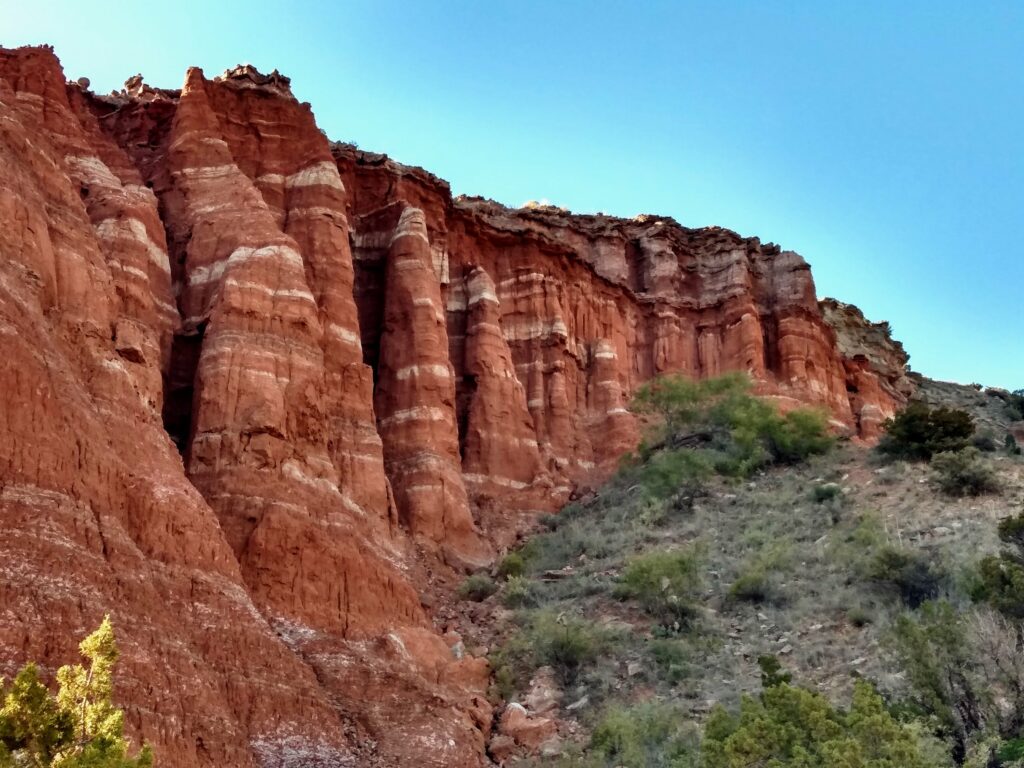 And there was also a tilted nod to Mexican Hat.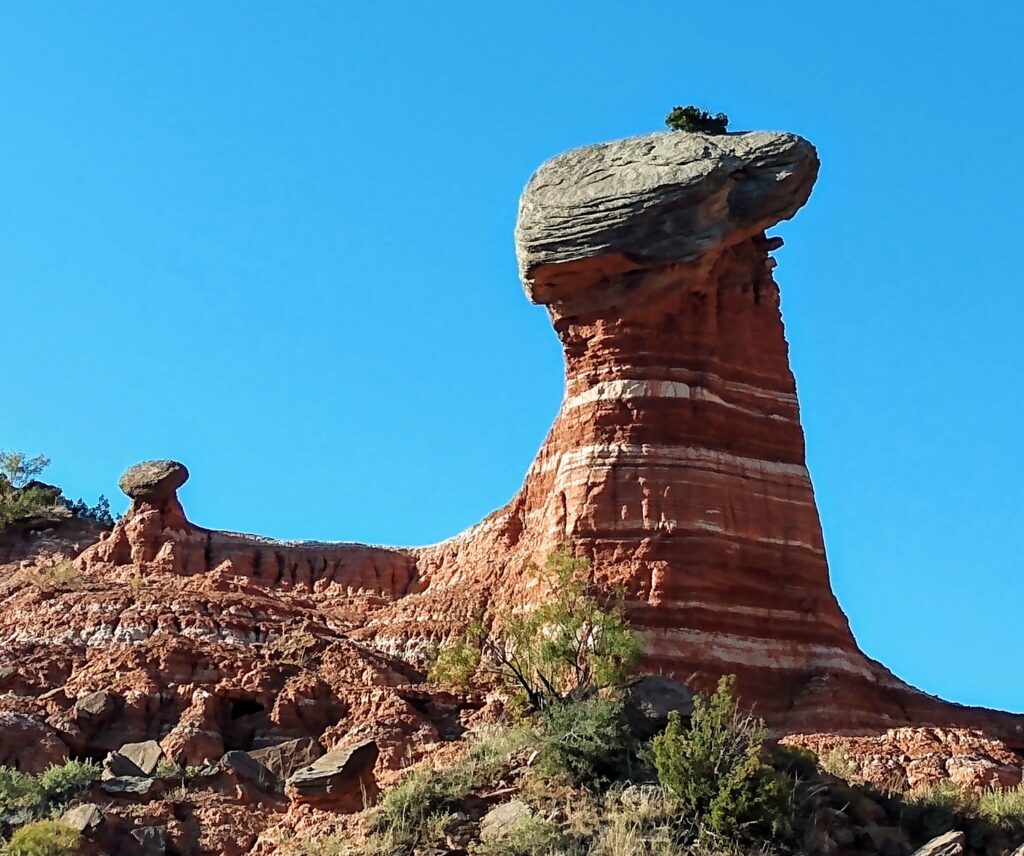 We enjoyed our hike out the Givens Spicer and Lowery trail.  It started at the entrance to our Hackberry Campground.
With great views, hiking and campsites that have power and water, we can see this being a regular stop as we cross Texas.