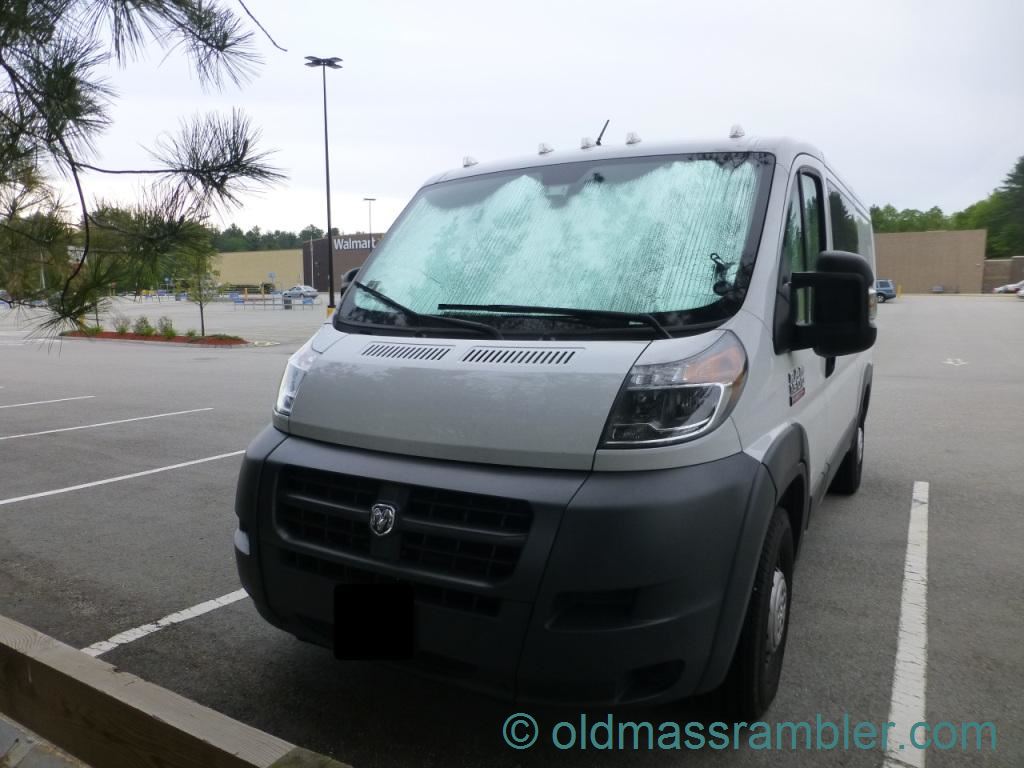 Our first night out and where do we spend it?  Camping in a Wal-Mart parking lot.
If you are looking for a place to get away and relax it is not the best choice – parking lot lights and cars and trucks can make it challenging.  But if you are just passing through and need a place to rest its not so bad.
We left our friends house in NH and were heading west towards the Catskills.  But it was already after 9pm when we started up Sparty.  45 minutes had us in Orange MA and comfortably parked in a space by the trees.  I had called earlier in the day just to make sure it was ok and the manager was hesitant but gave me the ok so long as we parked by the trees.
The store closed at midnight so we had plenty of time to do some shopping and use their facilities.  While trying to get to sleep there were still customers coming and going but the noise was not too great.
The next morning we were able to use those facilities again after they opened at 7 and then move on to Johnsons Farm Restaurant for a hearty breakfast.. They had a wonderful breakfast but we were not impressed by their 'award winning' coffee cake which was dry and tasteless even with chocolate chips in it.
Mrs Ram wondered how long until we would be in one of the photo montages titled "People of Wal-Mart"