For most of our married life, dogs have been part of our family. We bred and raised golden retrievers, taught and competed in obedience and participated in breed shows. And both of us enjoyed second hand dogs as kids. Mr Ram's landlady had an old Golden and then a small, round mutt named Lucky that was best descibed as a football with legs. Mrs Ram had a Malamute that adopted her but was owned by a neighbor.
As we were preparing to sell our house and hit the road, our then current dog wisely chose to move in with friends rather than occupy a spot on our van floor. With our traveling lifestyle we do enjoy the freedom of going wherever we want without the responsibility of a pet with us. However there are times we miss having a dog.
During our visit to Minneapolis and the Mall of America, Mrs Ram perused the listings in Trusted House Sitters and found a pet sit in Utah that fit in with our travels.
We arrived a day early for our pet sit giving us time to to get to know our new best friends Kona and Rocky. The next day the four of us were on our own walking the neighborhood and driving to local hiking trails.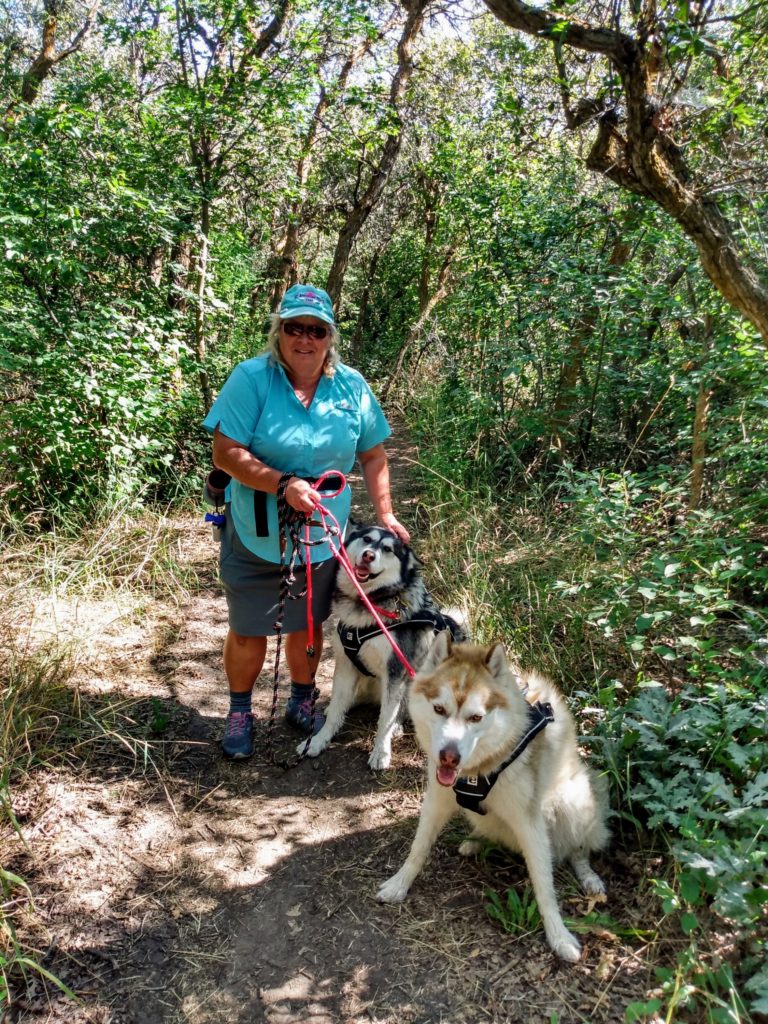 Mrs Ram did continue to struggle with altitude sickness as Rocky and Kona's home was at over 6,000 feet. However with each day Mrs Ram felt better and trips to a lower elevation for hiking helped a lot.
This was our first pet sit and we did enjoy it. The feeling of stepping into someone else life, living in their house and caring for their dogs was fun.