We had a great campsite next to the Cullasaja River in Franklin NC. Mrs Ram tried fishing again and we had a pleasant fire in the evening.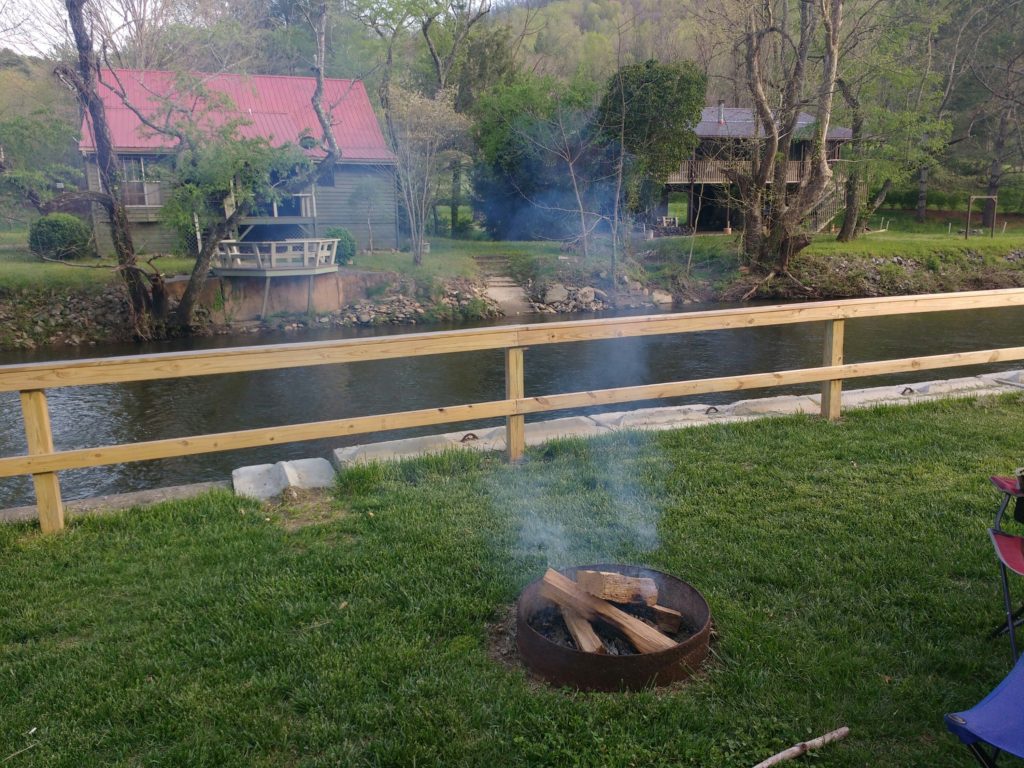 The next day turned rainy and we had some concerns of the river rising and flooding our campsite. We thought a rainy day was the perfect day to do our laundry and escape the rain and possible flooding.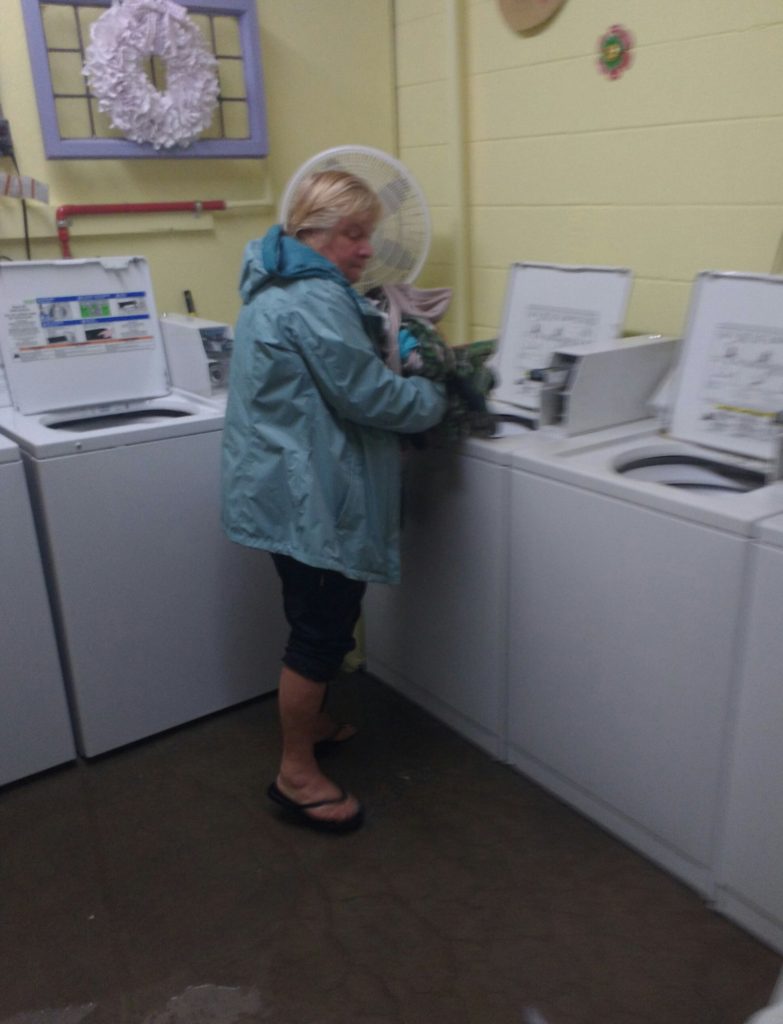 It turns out that rain water was getting every including the Laundry room. Mrs ram was glad she had her flip flops on but worried she might drop things into the water.