When we started we had many places in mind to stop but did not have a fully formed plan on how to "connect the dots". We relied heavily on our van Sparty's built in GPS navigation. We quickly realized that his Tom-Tom based unit could get us very lost very fast. Some of the Tom-Tom's "features" were:
Lots of missing roads
Many destinations not found
Slow to start
Cannot program destination on the move
The last three features were designed in but the first one could be fixed with a map update. When I called Ram they said an update would cost us $150! Then they added that there wasn't one available. Two years and they have not gotten around to updating the maps.
We knew we needed a new system. However tearing the dashboard apart to fit a new radio with a GPS Navigation system while we were on the road was not what I wanted to do. A search of stand alone GPS systems lead us to buy the Garmin Drive Assist 50LMT. This unit gave us the following real features:
Maps with lifetime free updates!
Traffic updates
Forward facing camera
Lane departure warnings
Forward collision warnings
Stopped traffic moving alerts
Mounting turned out to be easy since Sparty has that nearly useless clipboard on the dash.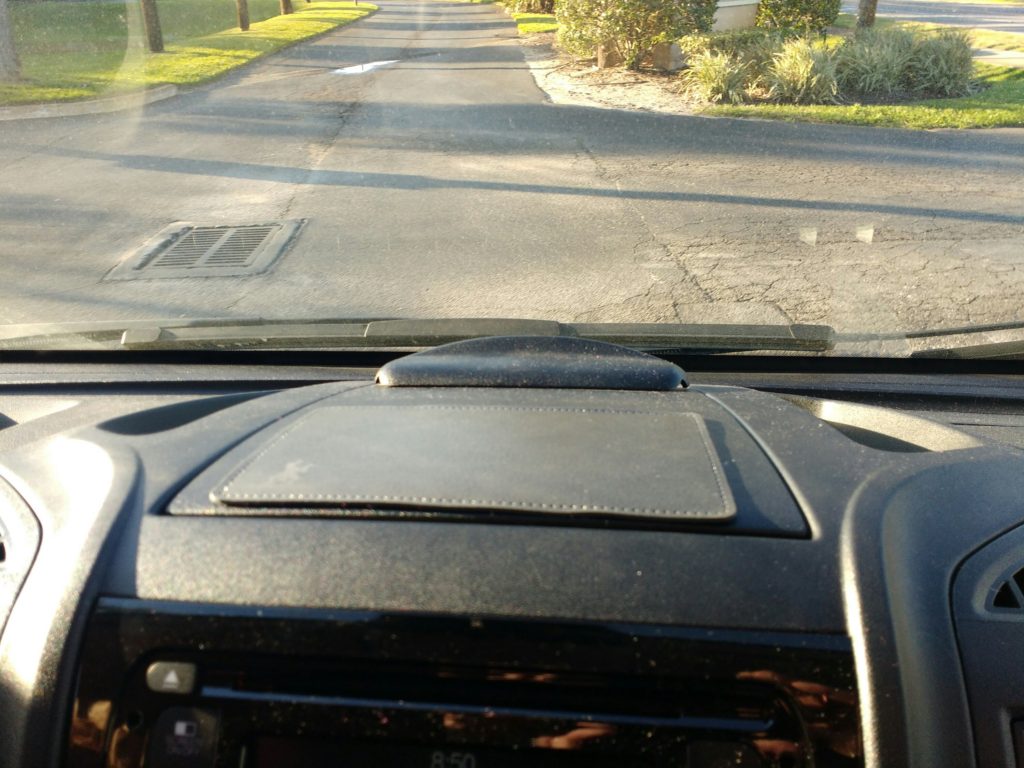 I adjusted an old, wooden clothes pin and slid it into the slot on the back of the Garmin, then placed it in that clipboard clamp and it was mounted.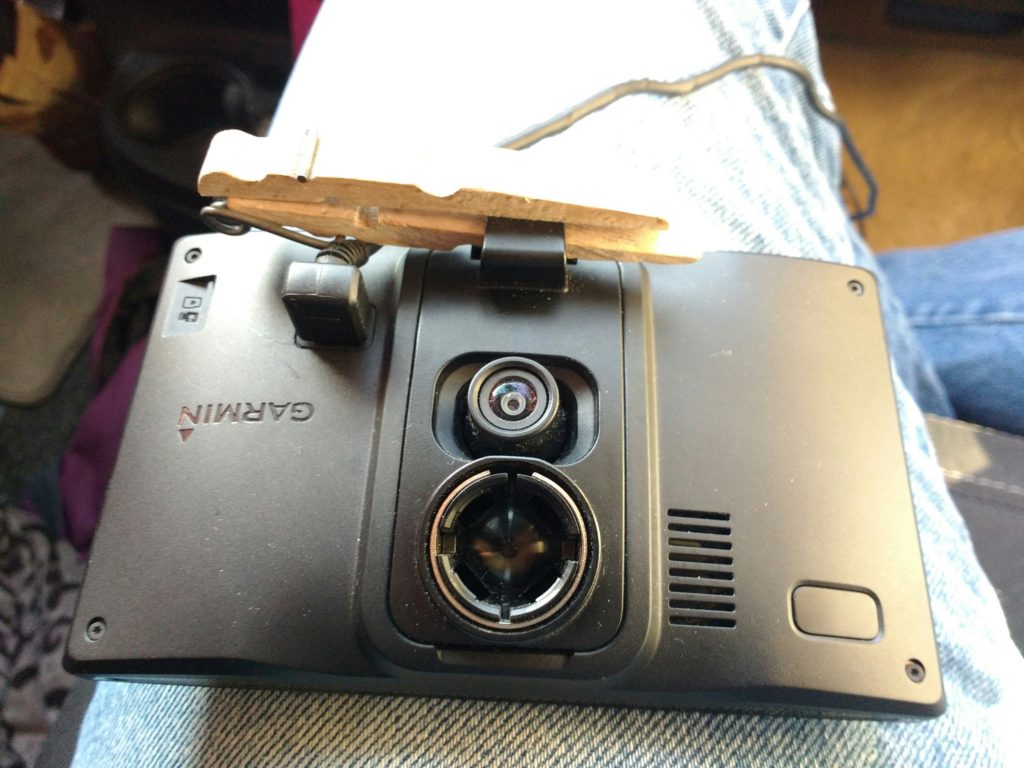 The nice thing about this is that it can be quickly removed when you are parked and stashed somewhere. And did I mention the free map updates?