Sedona and the areas of the Coconino National Forest closest to Sedona frown on camping.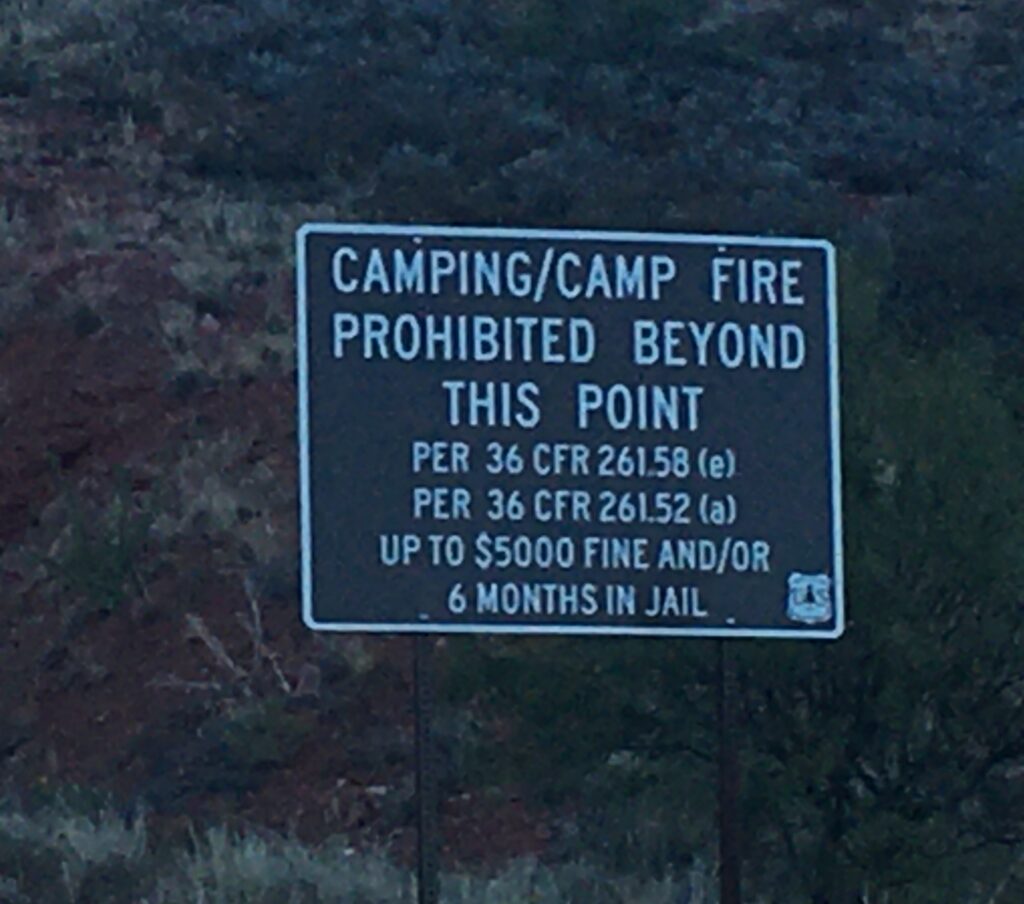 There are three Red Rock District Campgrounds on the road from Flagstaff and an RV campground in Sedona.  And the areas of the forest outside the posted signs have roads that allow free camping indicated on the Motor Vehicle Use Map. Forest Road 525 is popular spot between Sedona and Cottonwood.
However when we are Sedona we give our van Sparty a well deserved rest and rent a house for a few months. Sparty does still ferry us around town where we meet others that are out making sure their van get some exercise.
When we stopped at the post office , we saw a tall-roof 2019 Promaster van parked on the side of the building. Those big white boxes on wheels always draw us in.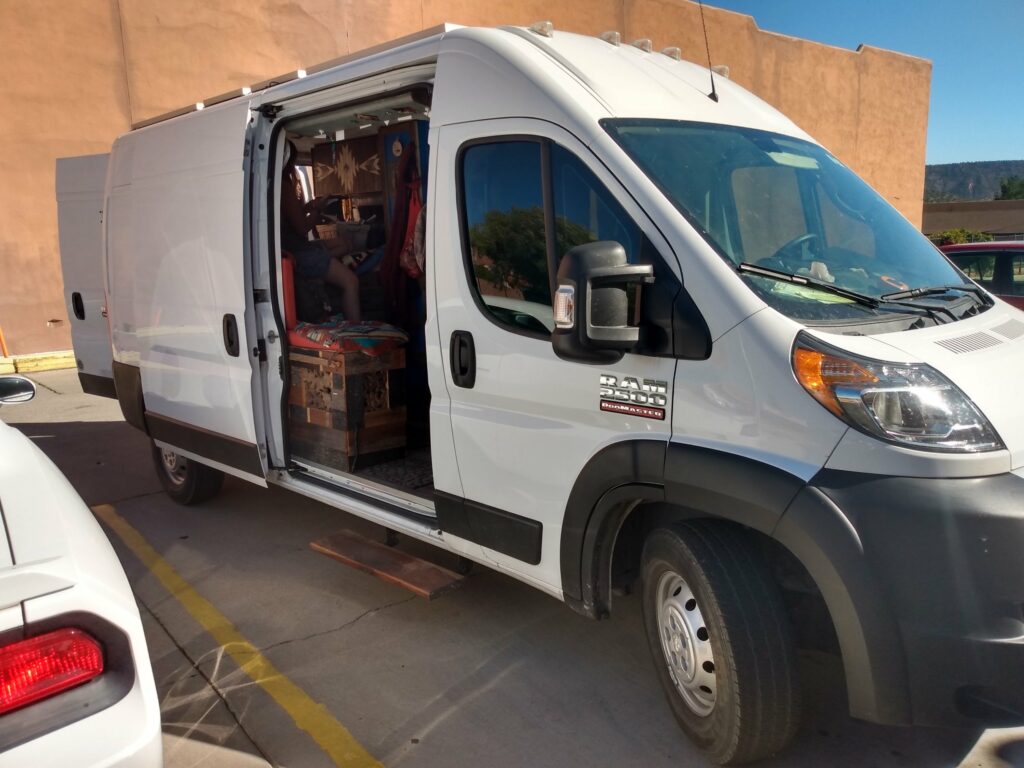 We interrupted Ariel and Sakina's lunch to say hi. Like us in previous years they were heading south to stay ahead of the cold and were passing through Sedona. After dropping our mail off and letting them finish their lunch, we chatted for a while about #vanlife and swapped tours of each others van.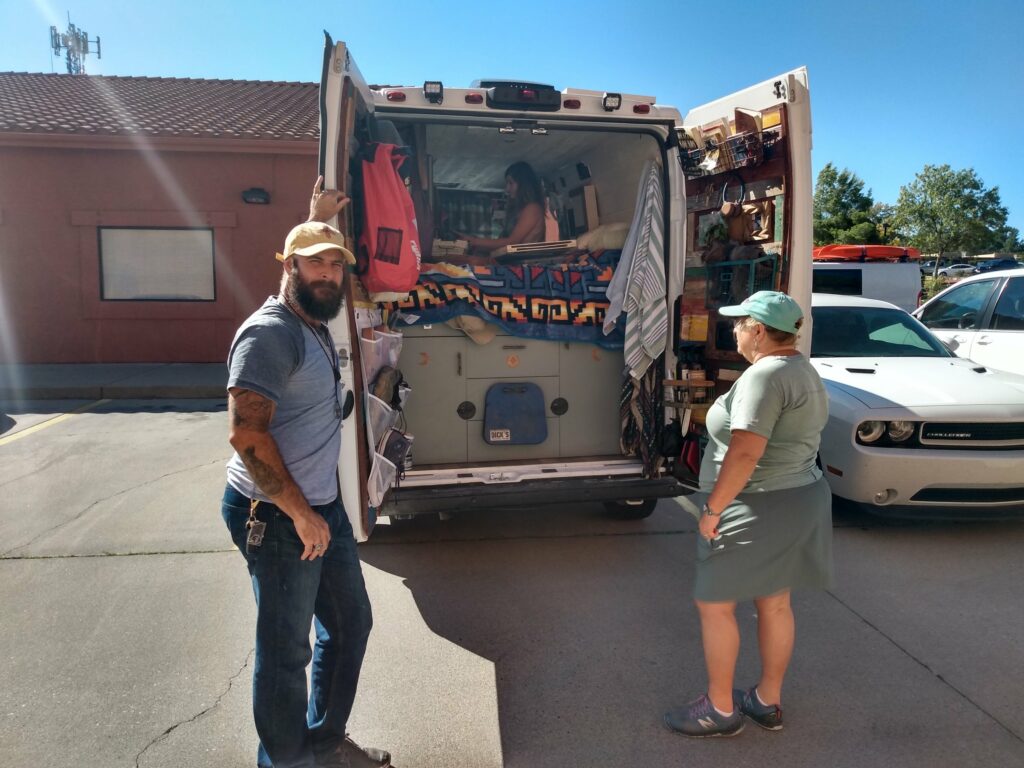 We especially liked their back door storage and the sunken shelf on their kitchen counter that keep bottles and plants in place.  I think Mrs Ram may be looking to some do remodeling of Sparty after seeing their van.
And if you are looking for some beautiful well-made jewelry, check out Sakina's Nightbreed Creations.