I have commented before about the many ways we travel. We have met people travelling in massive bus-sized class A motorhomes to ones living out of a Subaru.
Our soft spot though is for people in vans of any size. We met Dave and Debbie at a rest stop somewhere in North Dakota.
Dave is a musician and Debbie is retired teacher. Their passion for travel is to climb high points in each state. And their travel vehicle is a Toyota Sienna van.
Their had a bed squeezed inside and a kitchen with slide out counter in the back.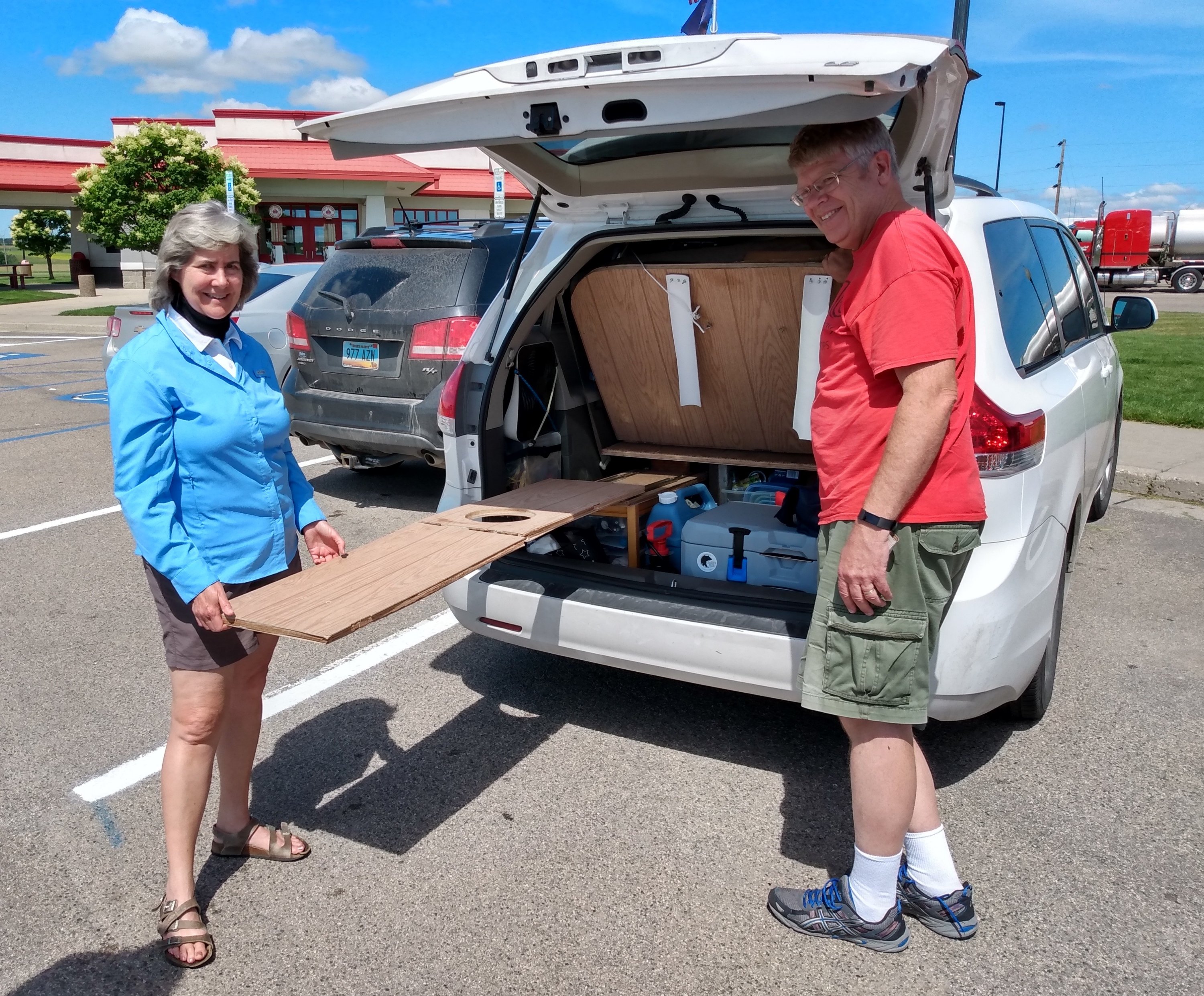 And they use the same "classic" Coleman stove as us. ("classic" means they bought their stove a very long time ago also just like us.)
We admired the compactness of their set up and envied the car-like ride they must have. But it also reminded us why we opted for the large van with storage and our kitchen inside.