Driving from Page, AZ to Sedona, Sparty hit a big milestone: 100,000 miles.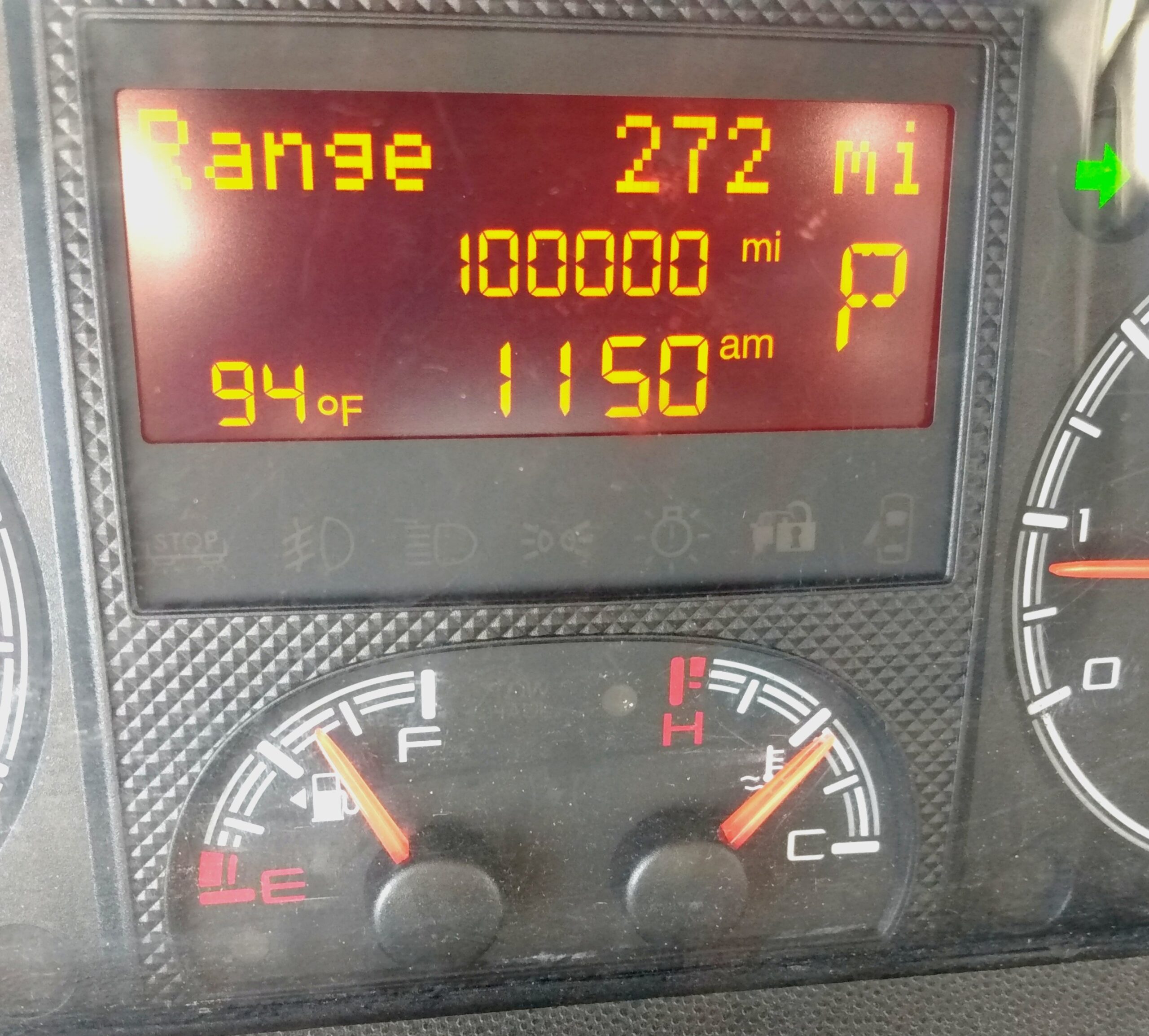 I would like to say they have been trouble free miles. Some service is expected such as oil changes, alignments, tires and brakes. Others like a major engine repair was not.
This also means we have gone 100,000 mile with Sparty over the past five years. We have enjoyed seeing some of our countries most well known attractions such as the Grand Canyon, Glacier and the Rocky Mountains. He has also taken us off the beaten path to lesser known attractions such as the bomb site in South Carolina, the future birth place of Captain Kirk and Vulcan. And I would be remiss if did not at least mention the long list of large things.
What will the next 100k miles have in store for us? Who knows. I suspect it will include less "Air Conditioned Gypsy" and more partly-settled nomad.