After our 7 mile Grinell Lake hike we figured the stop at Many Glacier Hotel bar was medicinal.
Mrs Ram found two seat at the bar and ordered a couple of shots of Jack Daniels for us. Three hours and several more drinks later we were feeling much better.
We talked to couple from Chicago for a bit.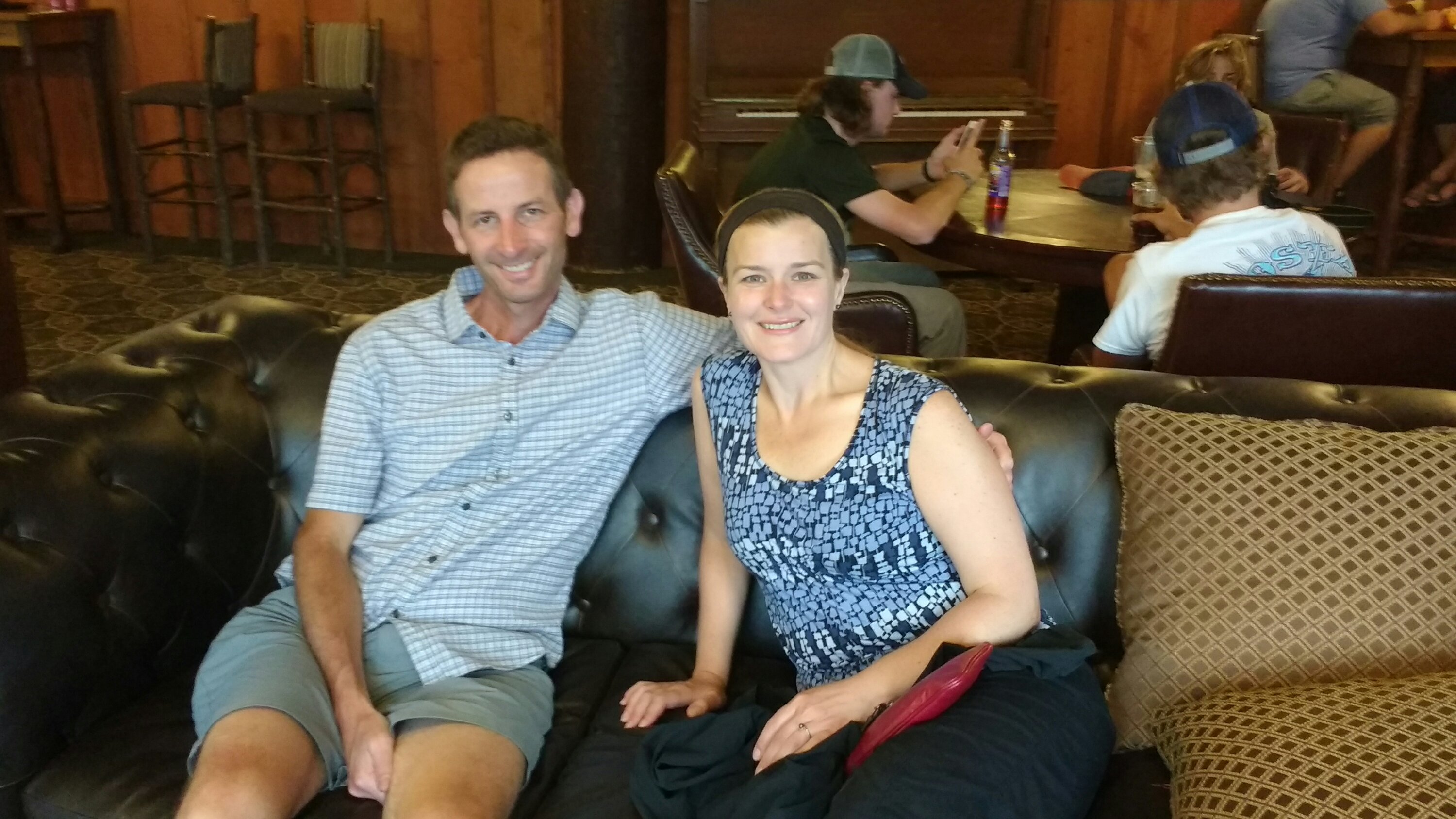 A teenager sat at the piano and played for a while. He was good.  His family was surprised when we left him a $5 tip.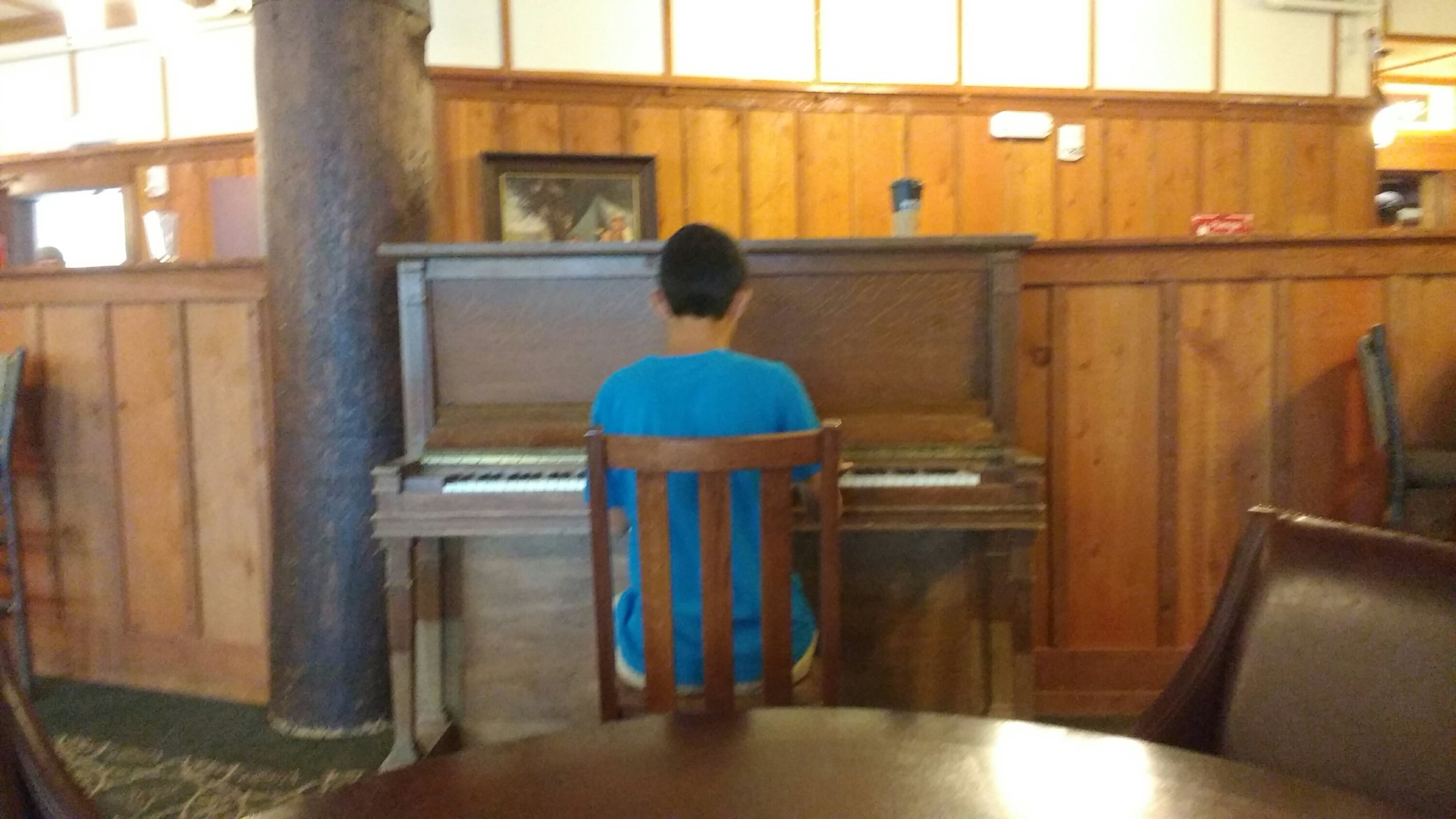 We were thinking maybe we should move on when Dan sat down beside us and we started talking.  When he realized we were refugees from Massachusetts, he said we could come to Texas – that is if we passed the entrance exam.
This is where you need to recall all those drinks we had.  I have forgotten exactly what the questions were.  But I think one of them was do you like to eat meat.
Having passed, he offered us to have some wine his wife had made.  We said sure but we need to find the showers because we probably smelled bad.  That is when he gave us the key to his room and said,"Just use ours."
We were shocked by the offer and a bit wary.  However we did smell bad and it was free.
Dan, his wife and friends are all Model A owners and had brought there cars with them.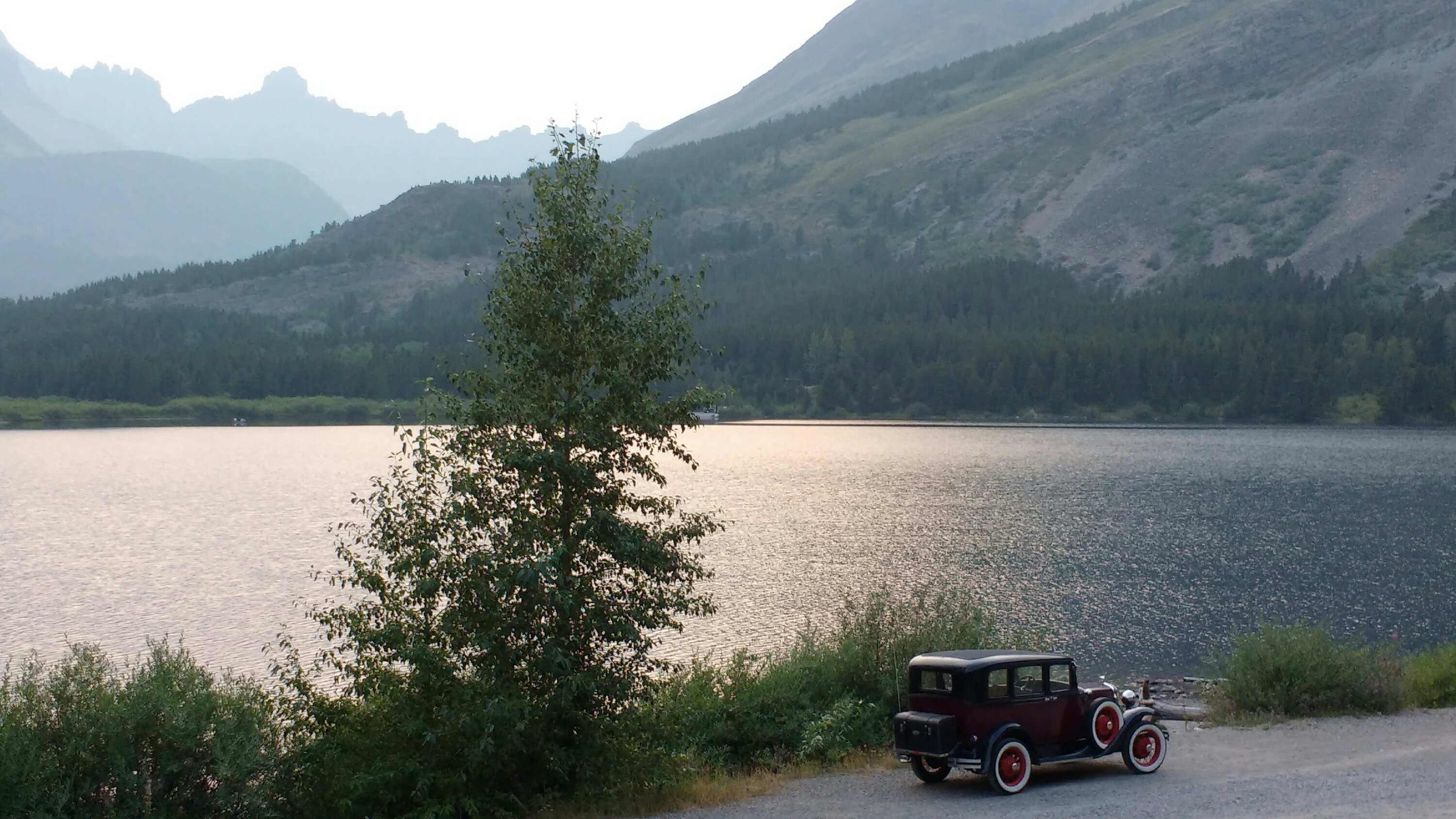 We had a great time drinking homemade wine on their deck.