According to the woman at the tourist information center on St George's Island, the state of Florida omitted their area from the state tourism guide in the late 80s.  I suspect that many people were upset about this but others seized the opportunity and rebranded the area from Mexico Beach to St Marks as The Forgotten Coast.
St George's Island had a light house at the entrance that had collapsed and has been rebuild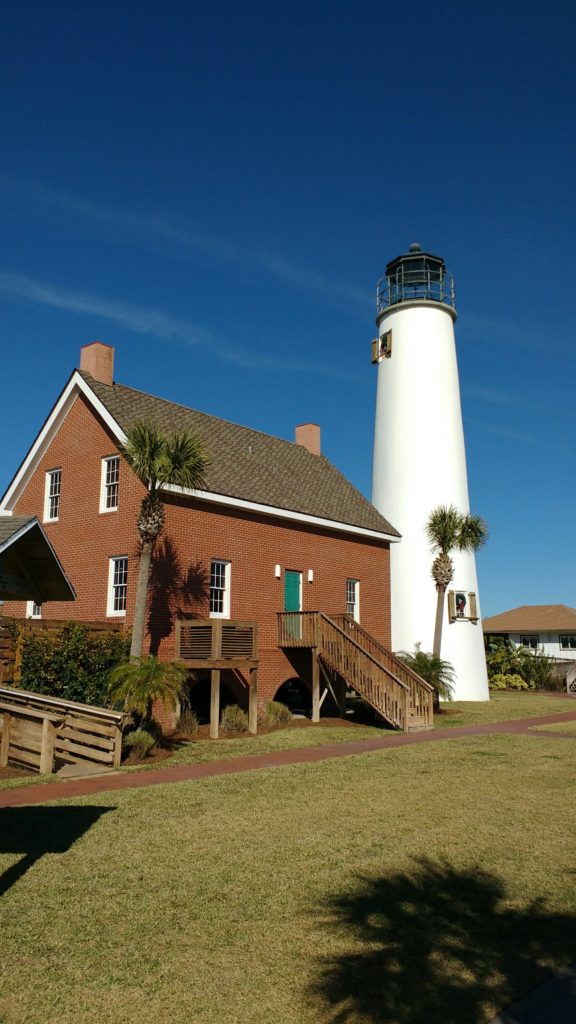 Most of the island had nice beach houses but one section made me think, "Somerville on the beach."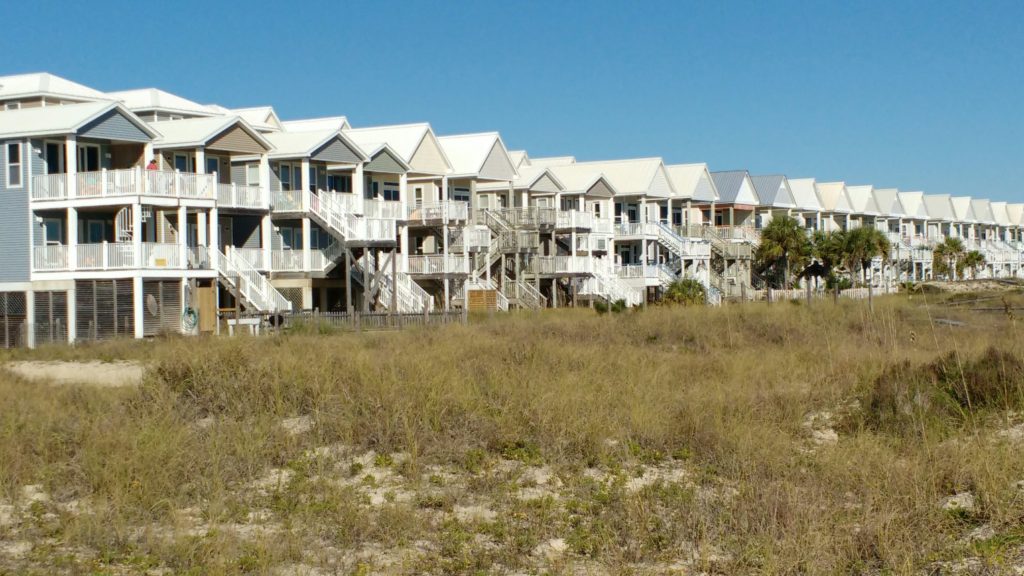 Apalachicola was another working coastal town but it also has a number of bars restaurants and shops.  At the Hole in the Wall Seafood we had tasty broiled grouper and a spellbinding yarn about a plane crash at the Grand Canyon.  From the look on the other employees faces, this was not the first time he had told this story.
.