We were expecting the Great Salt Lake might give us a taste of being back in New England and being able to jump in the ocean.
We noticed several things as we approached.  First was the area beside the causeway was shown as water on our GPS but all we saw was land.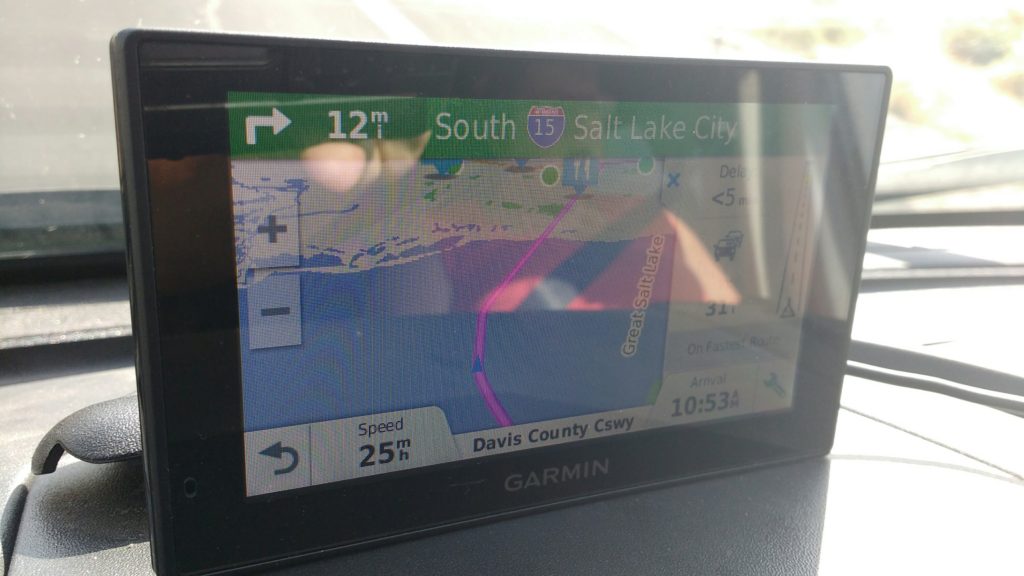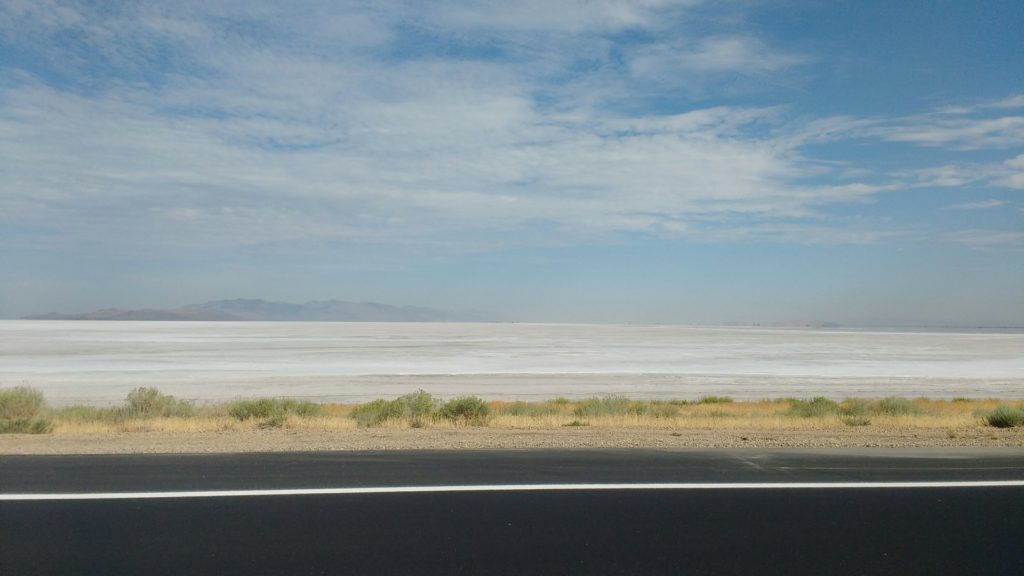 The smell was the next thing. It made the typical mud flat at low tide smell seem good by comparison.
Apparently The Great Salt Lake has been evaporating for the last 15 thousand years and what is left behind did not smell good.
We camped at the Antelope Island State Park. The area was wide open with plenty of bugs.  In fact this whole island appeared wide open with only some grass.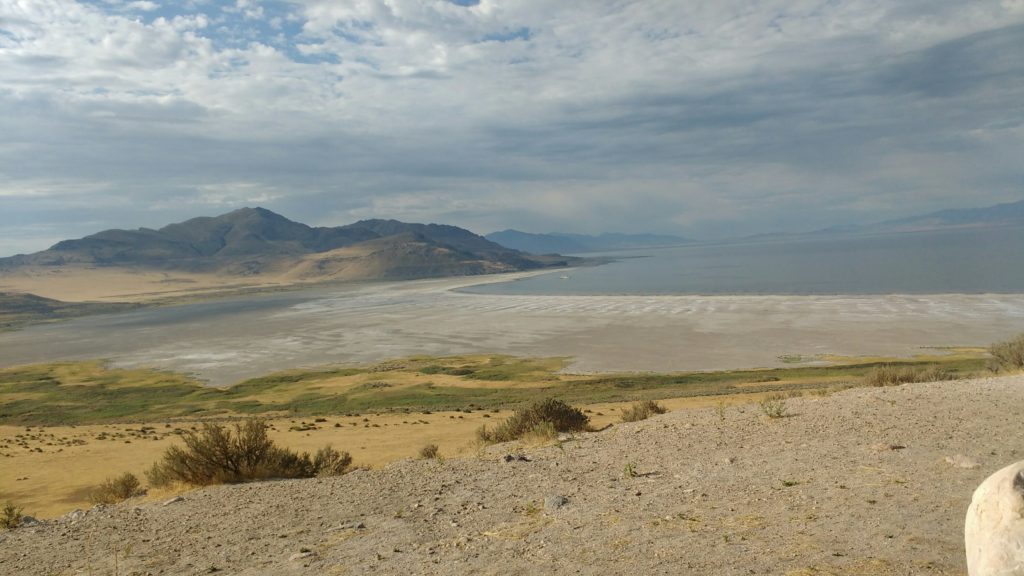 I must say this was the most disturbing stop on our journey.  Mrs Ram compared it to camping next to an evaporating puddle.