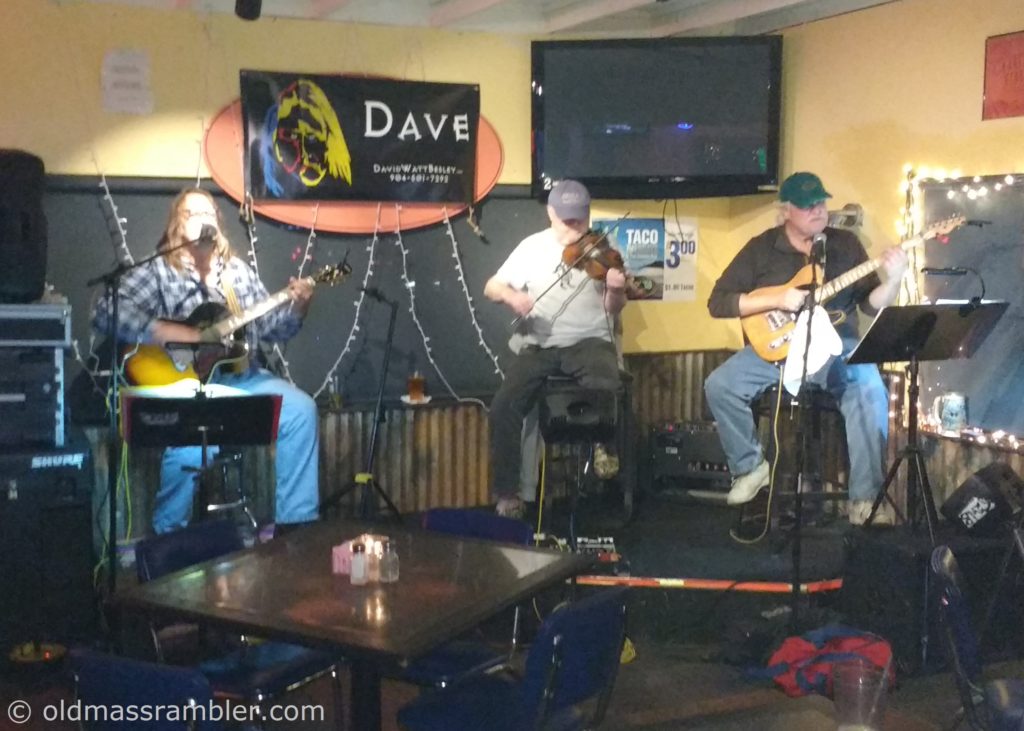 For many in the country, Happy Hour is a daily, welcome event.  For those of us from Massachusetts it is a mythical occurrence, right up there with honest politicians.  Massachusetts politicians have deemed that Happy Hour is too dangerous and might encourage people to have fun.
Florida wants you to enjoy yourself so nearly every place here has some type of Happy Hour special.  Many Thursdays we find ourselves at the Corner Bar – aptly named as it is at the corner of A1A and White St.  Happy Hour is from 4 pm to 7pm with 2 for 1 drinks and 2 for 1 appetizers.  A couple of beers, a couple of glasses of wine and two large appetizer plates set us back $24 including tip.  And we enjoy that while listening to great music from Dave Beasley and friends.
Add in a few dollars for the musicians and the two of us have a fun evening for under $30.  And we are back to our place before 9:30 pm.
Mr. Ram