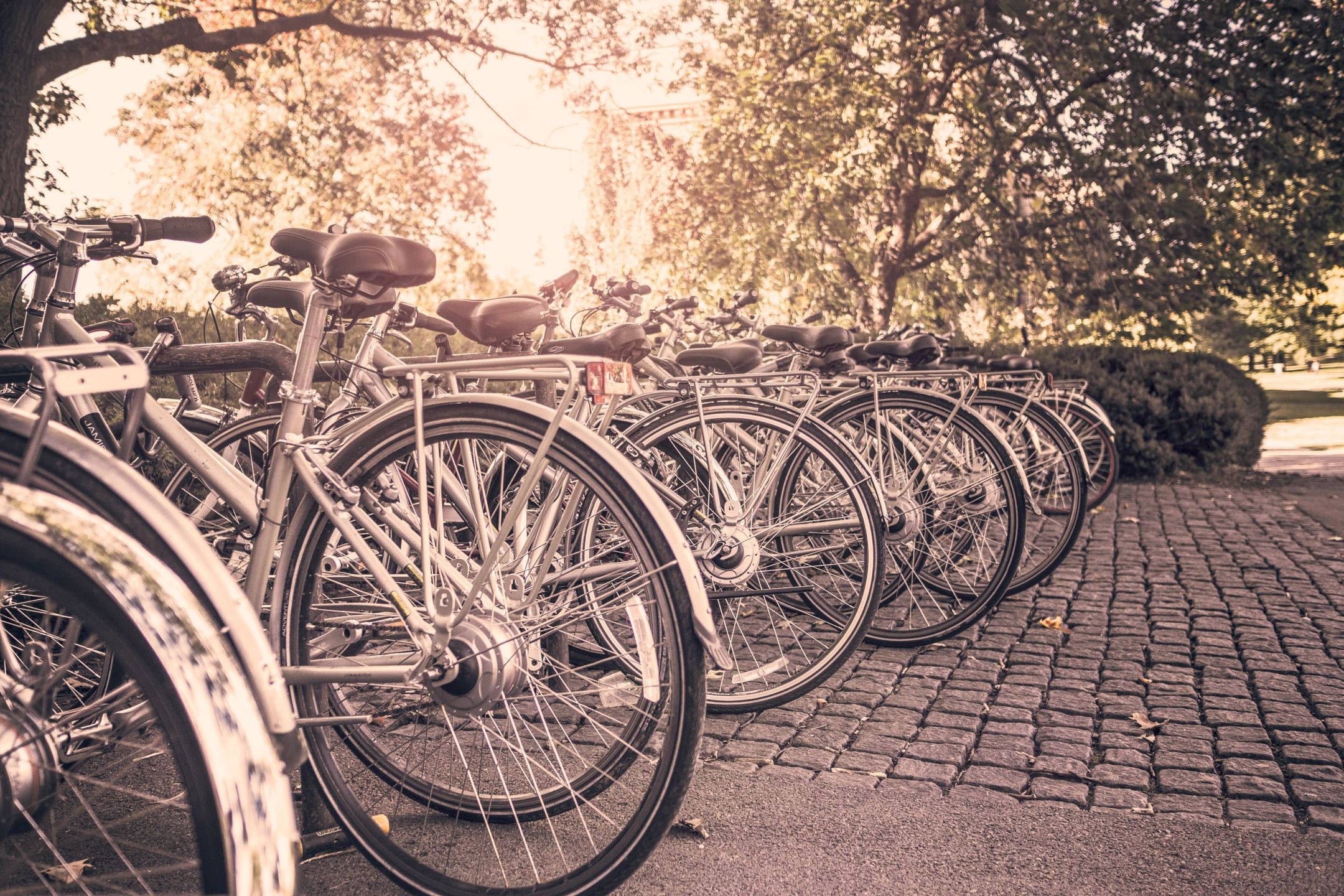 Rack 'em Up
We wanted a hitch on our van priamrly to attach a bike rack.  WE started using our old Thule rack that was made for a 1 1/4 hitch.  We added a 1 1/4 to 2" adapter.  The extra length of that apdaper made it so we could tile the bikes and access the rear doors.
The bikes bounce far too much with this arrangement so I added a a U bold like this one  to reduce the bouncing.  Its a less expensive that this anti rattle device.  It helped but it still moved too much.
From our experience with our existing rack, I figured if we could a tilting rack that the non tilting portion of the base was no more than 10 1/4" high from the pin center line and a least 14 3/4" out from the pin, it would allow us access to the back doors.
Racks we looked at local shops would not meet this.  A couple of the tilting Thule racks (Apex and Vertex) looked like they might work but Thule could not verify the dimensions and local shops did not have them.
We came across a Kuat Sherpa at Brick City Cycles in Ocala, FL.  Steve took it out an installed on the van and we were able to tilt it with no bikes to fully open the doors.  With bikes on we could open the doors enought get things out of the back.  And it tilts up when we have the bikes off.  Bike are rock solid now barely bouncing at all.
And finally anything else.