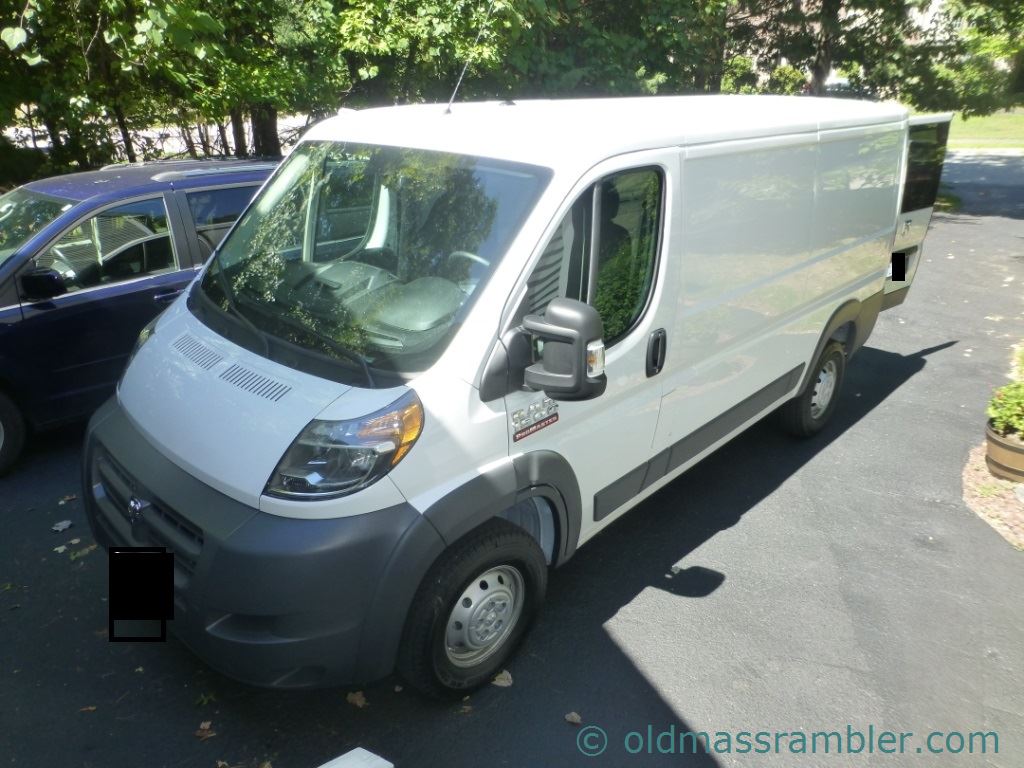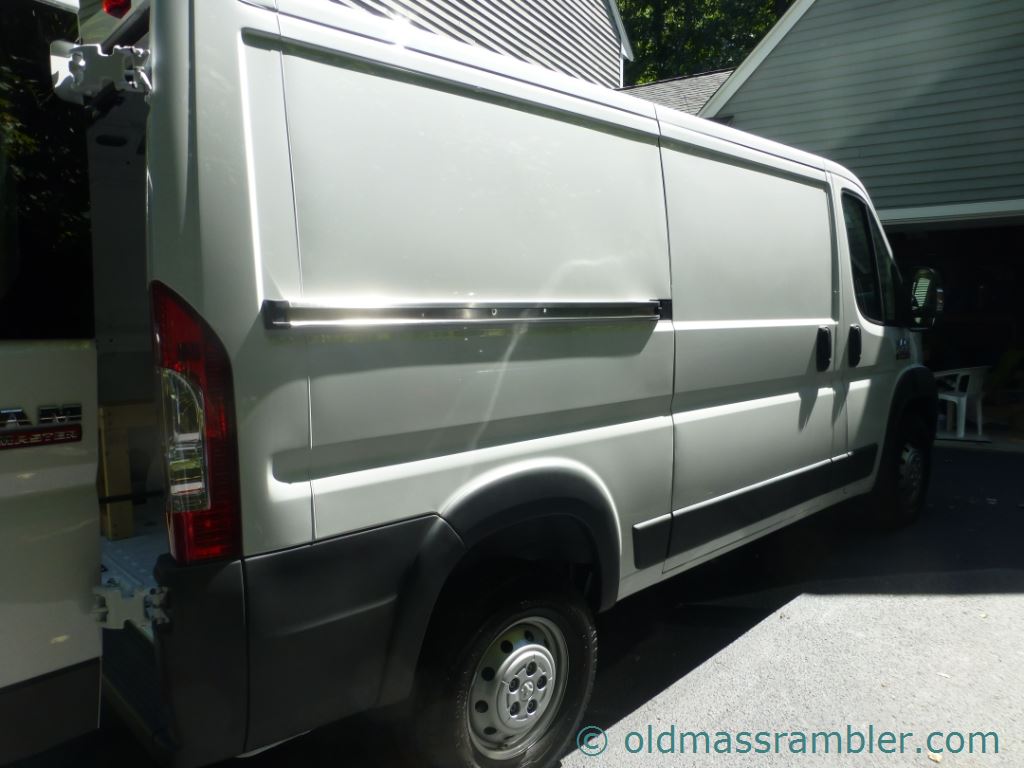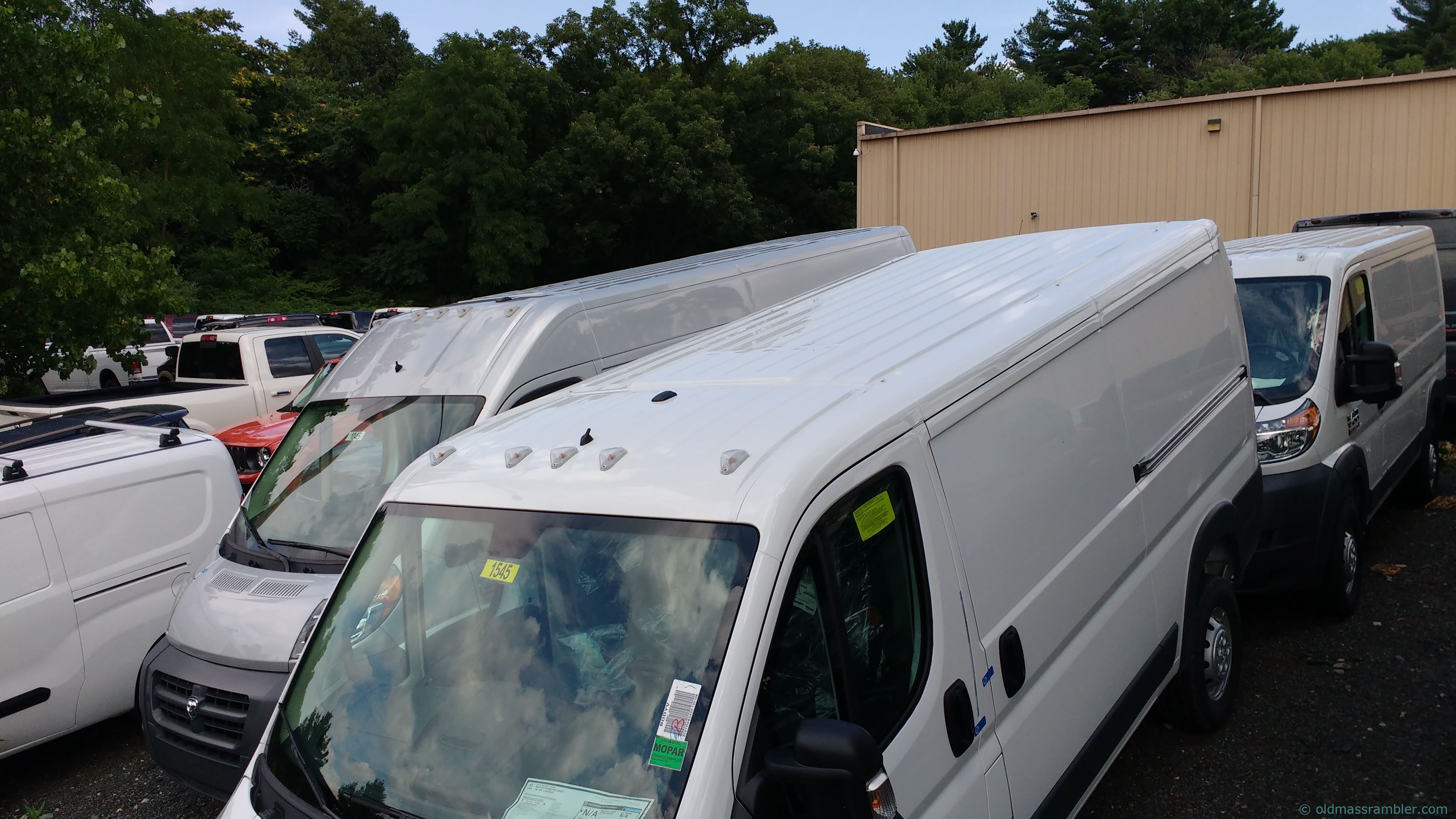 The Van - 2016 Ram Promaster
Initially we had hoped to order one exactly the way we wanted.  But when we discovered the lead time was 16 weeks, buying one off the lot made more sense.  Key things we wanted were:
Low roof - 138 wheelbase gas engine
Cruise control
Back Up camera
Adjustable driver seat
220 amp alternator
Shelf over the driving area
There were a few things that came with the van that we had not required
Back Windows
Power folding mirrors
Heated Drivers seat
One item that I might have wanted was the aux battery prep package.  I could never get a definitive answer about what this package actually included.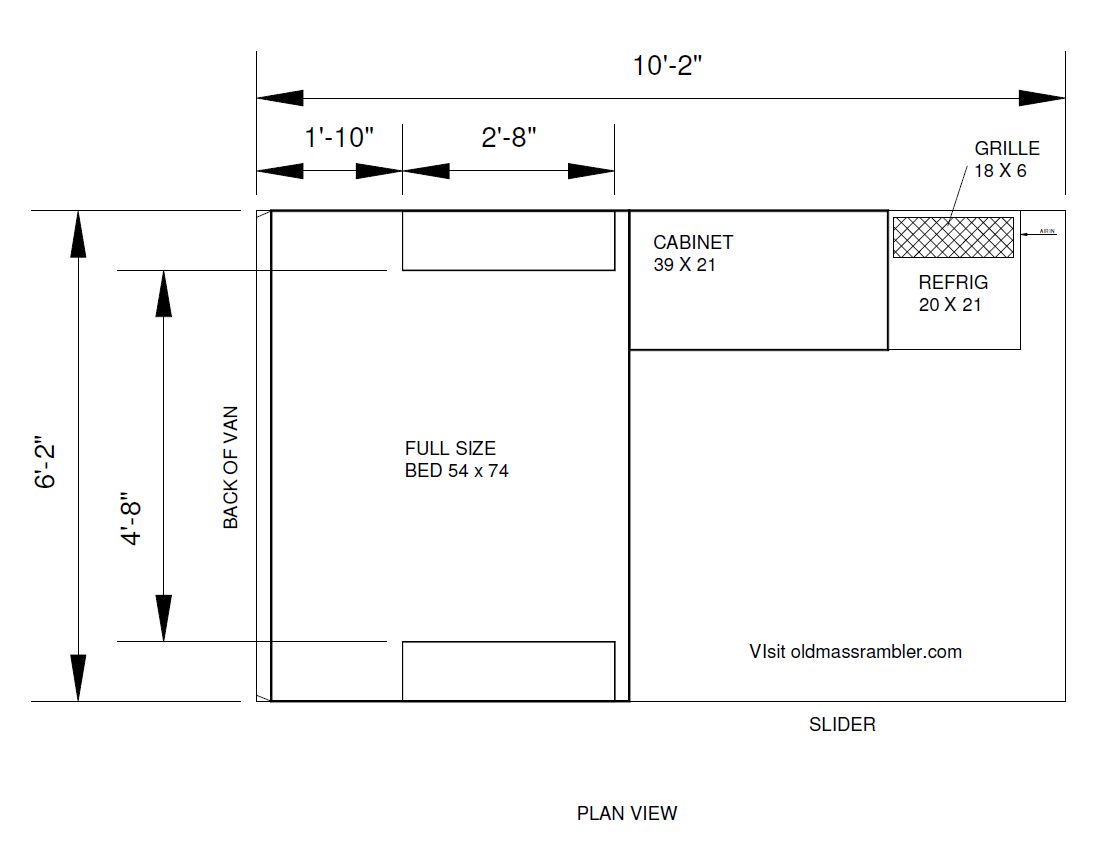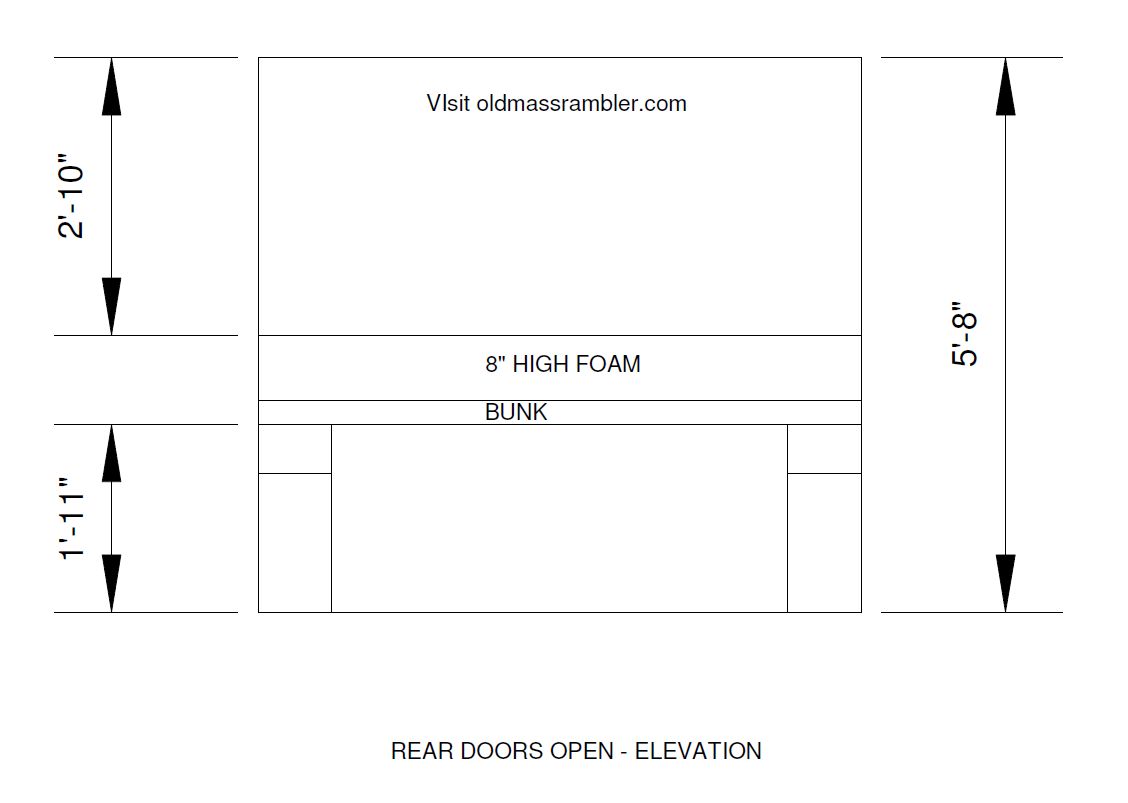 The Plan
An important part of our plan is a real full size bed. The thought of breaking our bed down before we can eat or being exhausted when we arrive but still needing to make our bed was not an option.  The bed fits across the van and our design assumes it will be just a bed - no folding or contorting into something else.
The bed is elevated to provide storage of 24 bankers boxes. While moving from place to place in our Dodge Caravan we found this standard size box a great way to pack things.  That seems like space for a lot of stuff until you actually start travelling.
For our kitchen we wanted a counter to place our camp stove on and to do some food prep. Many years of searching through coolers and loosing things at the bottom in the water led both of us to want a real front opening refrigerator.
We thought about having a sink with running water but in the end decided that using a water jug with a spigot would be just fine.  A small porta-potty from Bass Pro can hide under the bed until needed and it meant no black water tank.
To Windows