We left our perch on the mountain side early to get a campsite at Two Medicine Campground.  We were watching dawn through our windshield.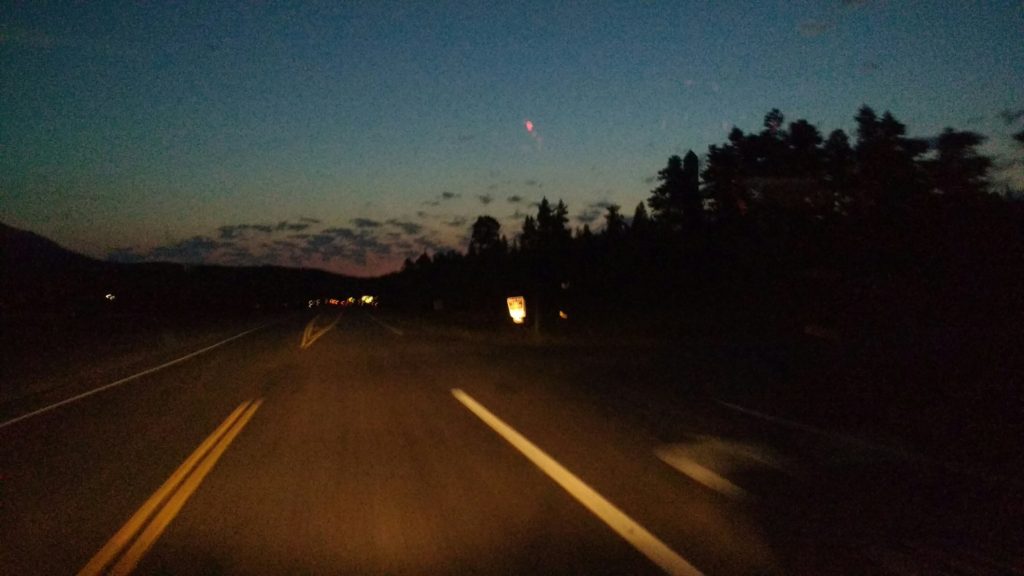 We past a Westy on route 2 and wondered if they may be going to the same place we were.
Two Medicine Campground did not have the same sheriff setup as Yellowstone.  You trolled the campground looking for people leaving and then jumped on a site.  Options were great view and full sun, great view and no way can we get the van level, and level and private but no view.  We opted for the last one.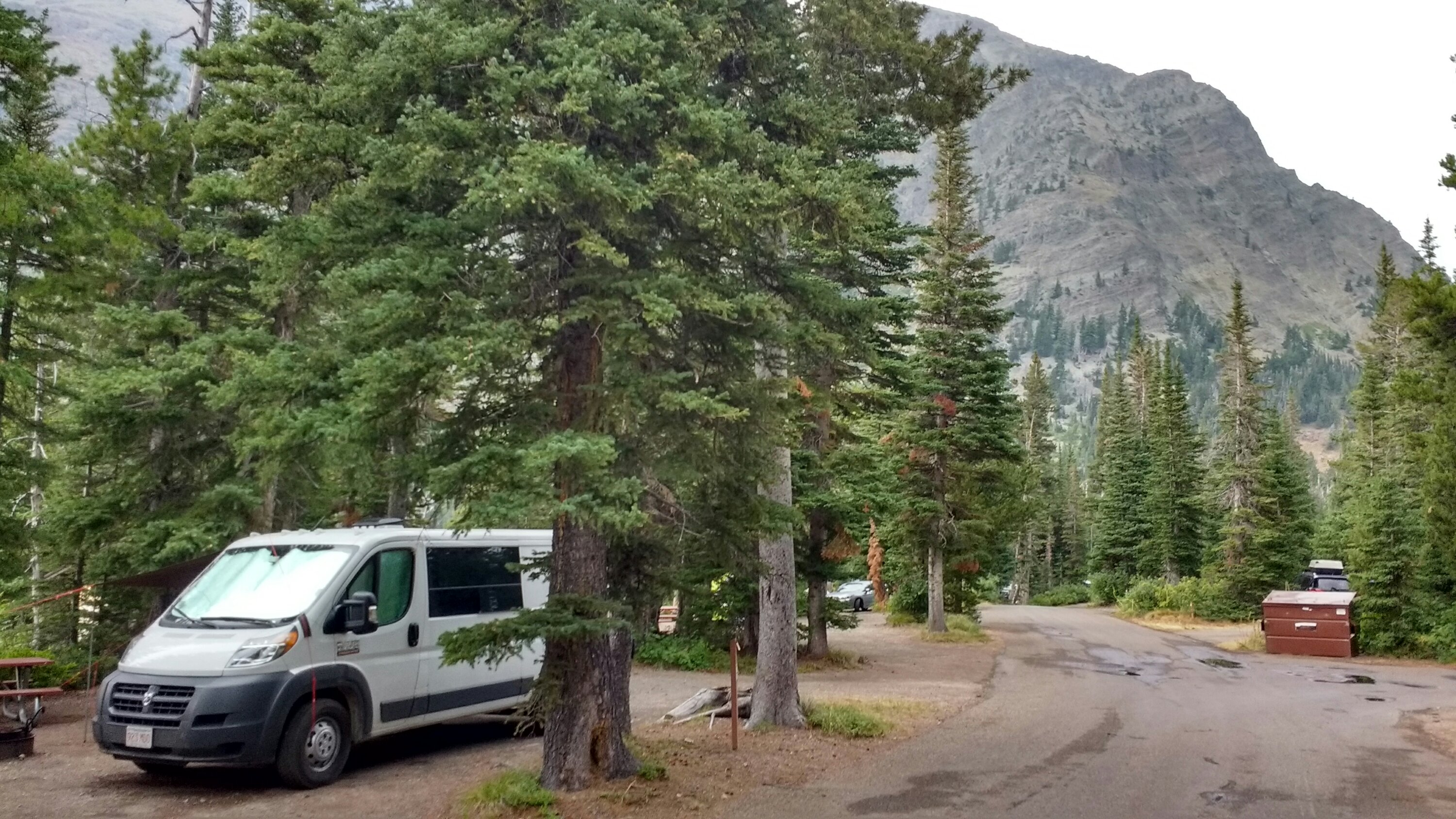 And that Westy?  She ended up just a few sites up from us.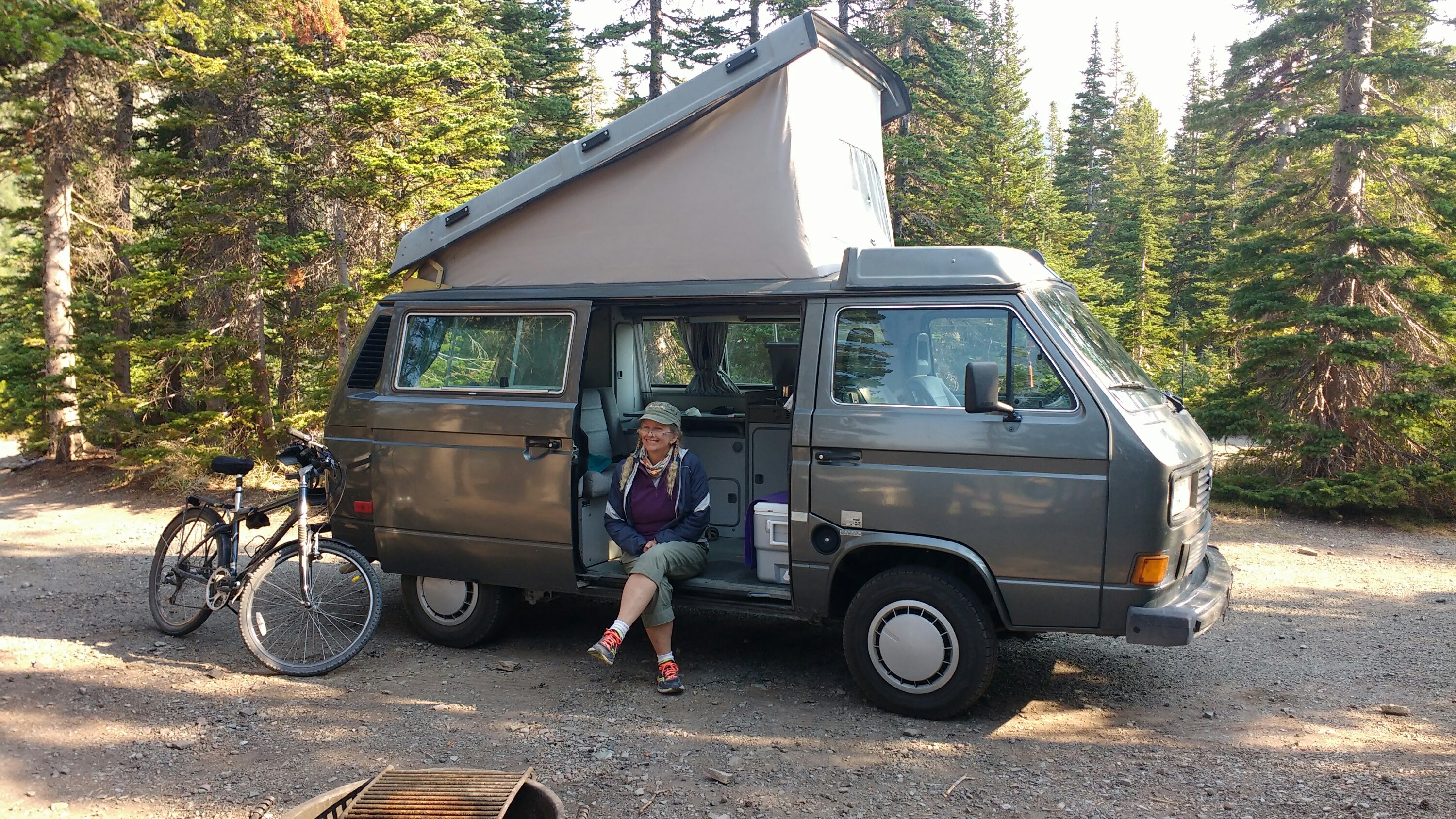 Her and her late 80s Mountain Turtle were much more prepared for hiking and she let us cheat from her notes.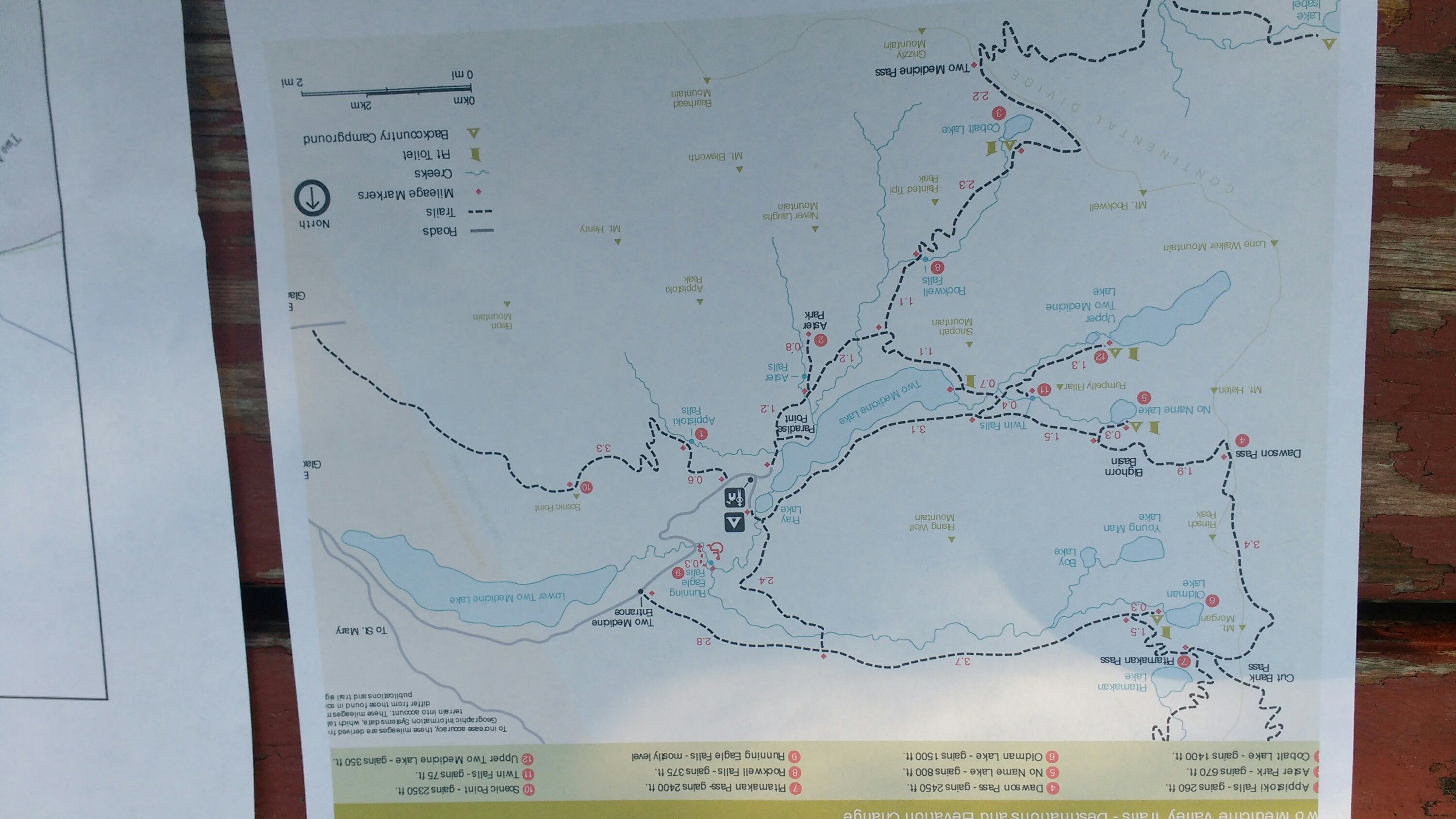 Not only was she a Westy owner, she was an author as well….