Jenni at Back Alley Metals in Red Lodge MT suggested that walking in to the Old Faithful area would be better than fighting traffic into the parking lot.
We were able to quickly find a space at the Biscuit Basin parking lot.  Crossing the street to the trail was fun since there was no cross walk, cars entering and leaving the lot and other cars zipping by to get to old Faithful.  Using all of those street crossing skills of my youth, I used a turning car as a block to get across the street.
The trail had some hills and was about a mile long.  Both of us felt the lack of air at about 9000 feet.  Mrs Ram cursed the lack of shade.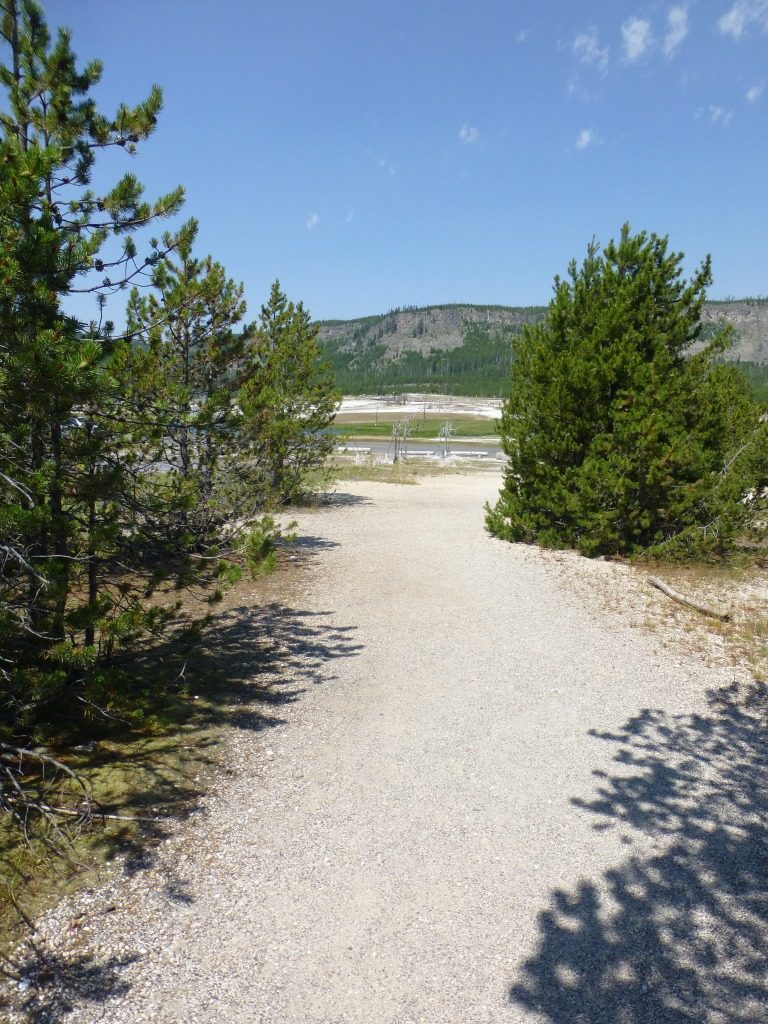 We passed steaming fields and pools giving the hike an other worldly feel.  We could feel the heat from Artemisia Geyser.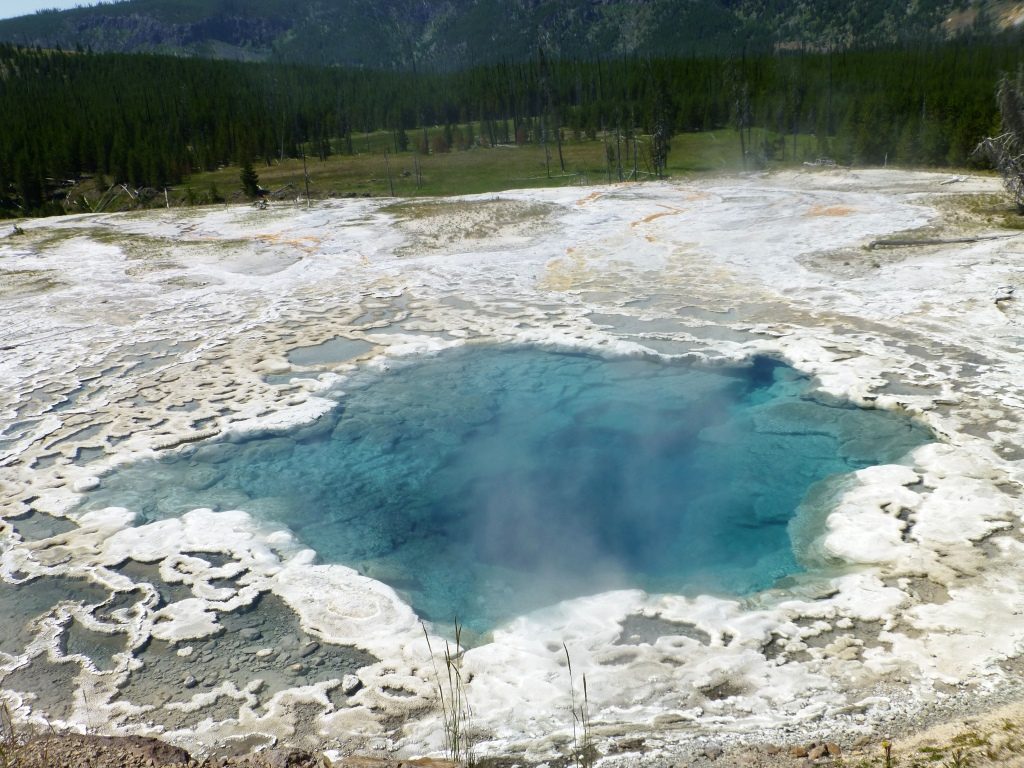 Our first"official" stop was the Morning Glory Pool.  The colors are not as bright as they once were due to people who throw things into it.  The junk accumulates and reduces the pool temp, causing the bright colored algae to die.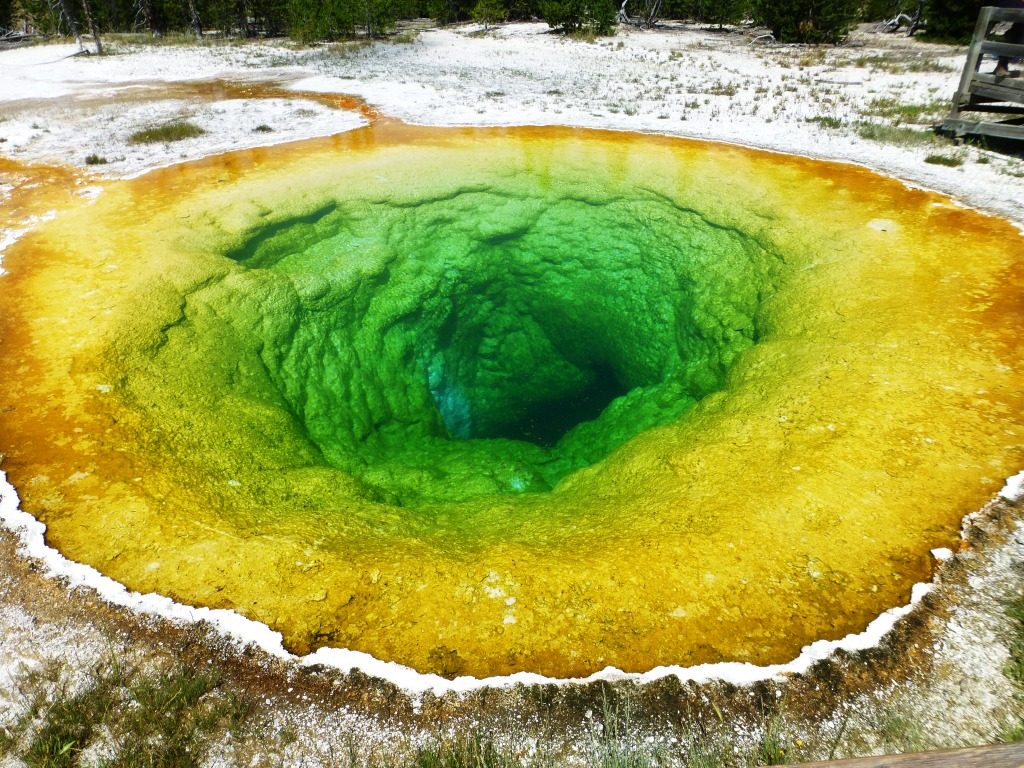 From there we wandered on and noticed a side path with many benches and one lone woman sitting.  We were about to meet our first Geyser Gazers, Pam and Bob.
She was waiting for Riverside Geyser to erupt – in three hours.  That seemed like a long time to wait.  But geysers are fickle.  The do not blow every hour on the hour.  This one was every 6hours plus or minus an hour or so or maybe more depending on the day.
We wandered on and by accident saw Rocket go off.
At this point Mrs Ram thought sitting for a few hours was not be a bad idea.  We joined Pam and Bob at Riverside and talked about those that track the geysers.  They have walkie talkies and report anything that precede eruptions.  These are called "tells."  The Riverside tell is water running off the rock.  And at 1:06 that started!   Now we had only a two hour wait.
By 2:30 that lone woman has lots of company.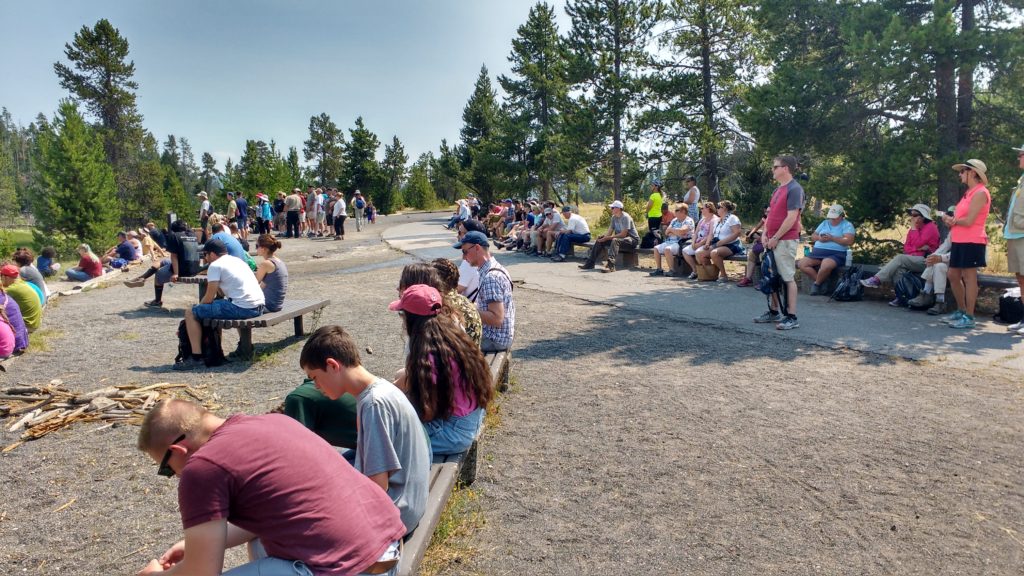 The wait was worth it.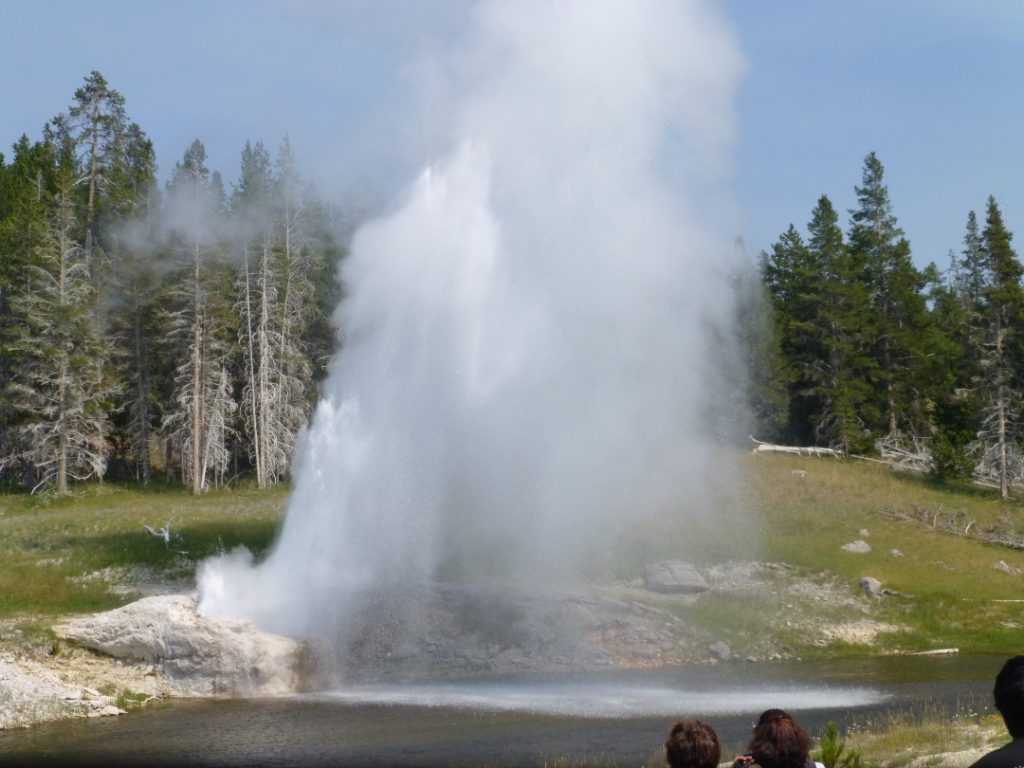 As Riverside was finishing up there was a chirp on her radio and people we running.  We had already seen that running people meant something was happening.
Just around the bend from Riverside we were rewarded with multiple eruptions, including Mortar.  This was a powerful one and every time you thought it was done it would come back again.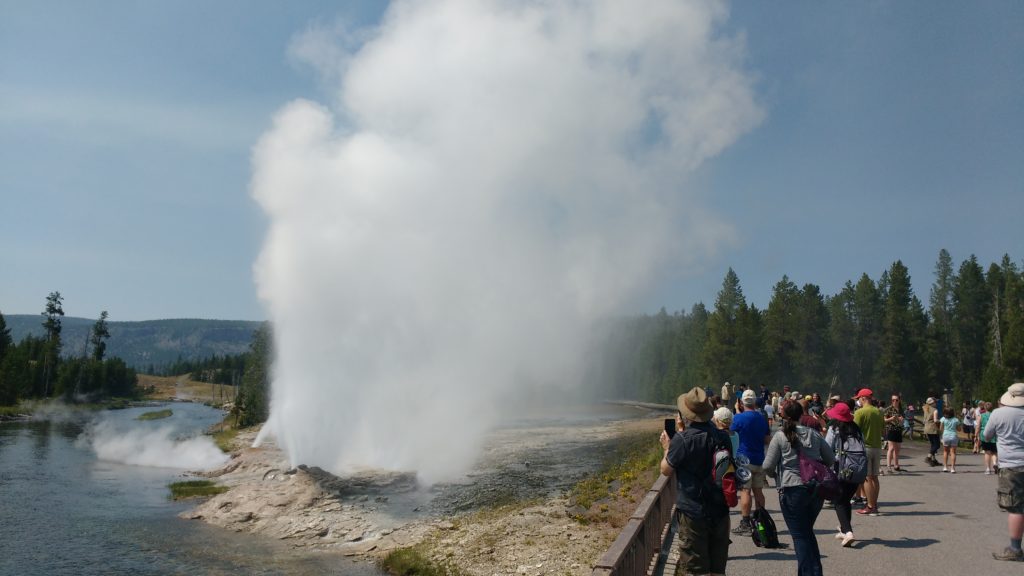 With that, we were done.  Time to hike back.  Old Faithful would have to wait for another day.