This park, located just north of The US Glacier National Park, is one of the reasons we headed this far north. We thought of coming here when we were at Glacier two years ago but headed south instead.
We wished we had come to Waterton then because it would have been before the 2017 Kenow fire that destroyed over 19,000 hectares of forest.
We took the Bertha Falls Trail that let us hike into the burned area and to the falls. After 2 years there was quite a bit of low growth but there were expansive views through the burned out trees.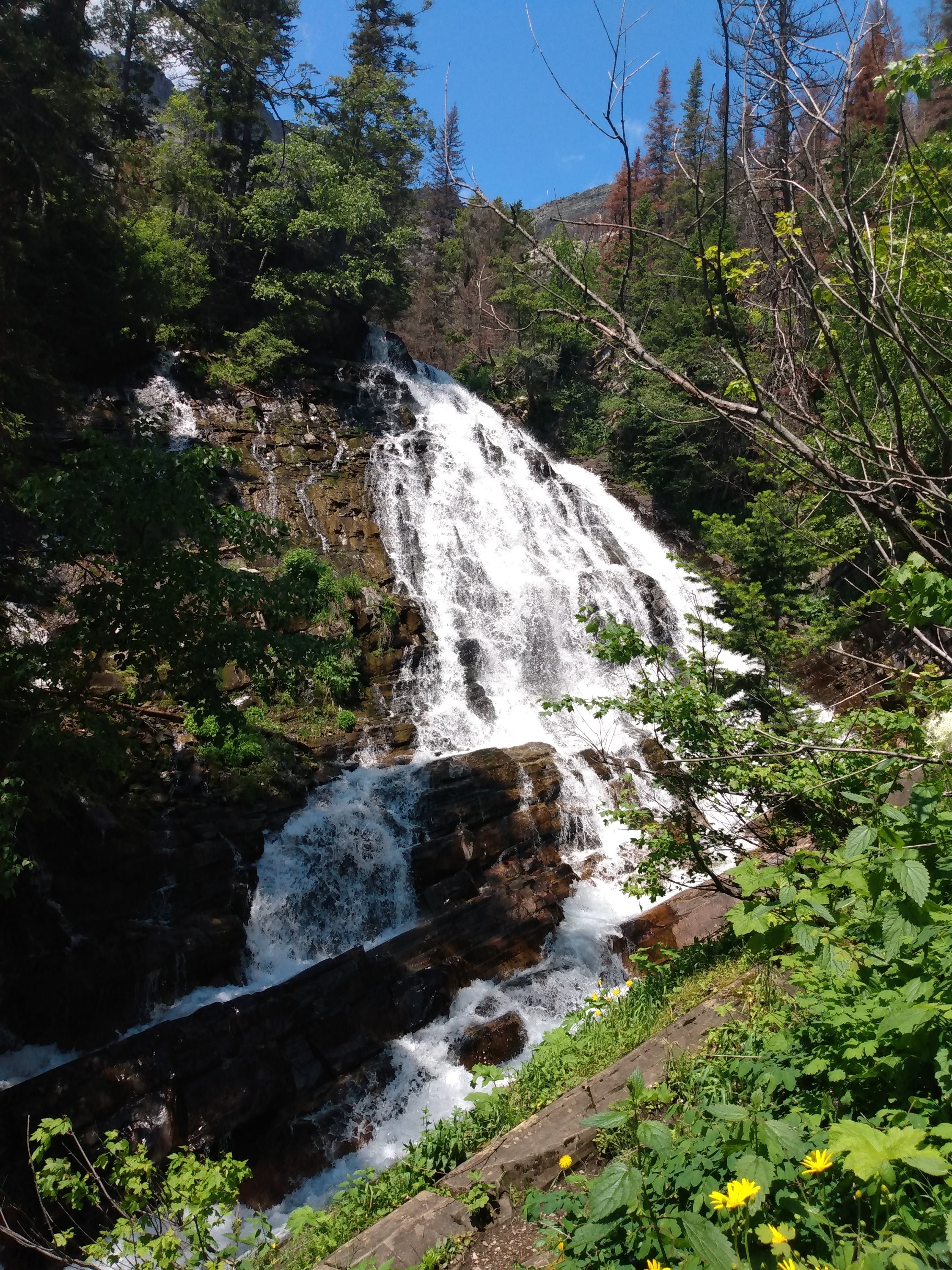 We found a small plastic cover near the start of the trail. We carried it for the entire hike asking if anyone had lost it. We never found its owner so we hung it on the sign at the trailhead.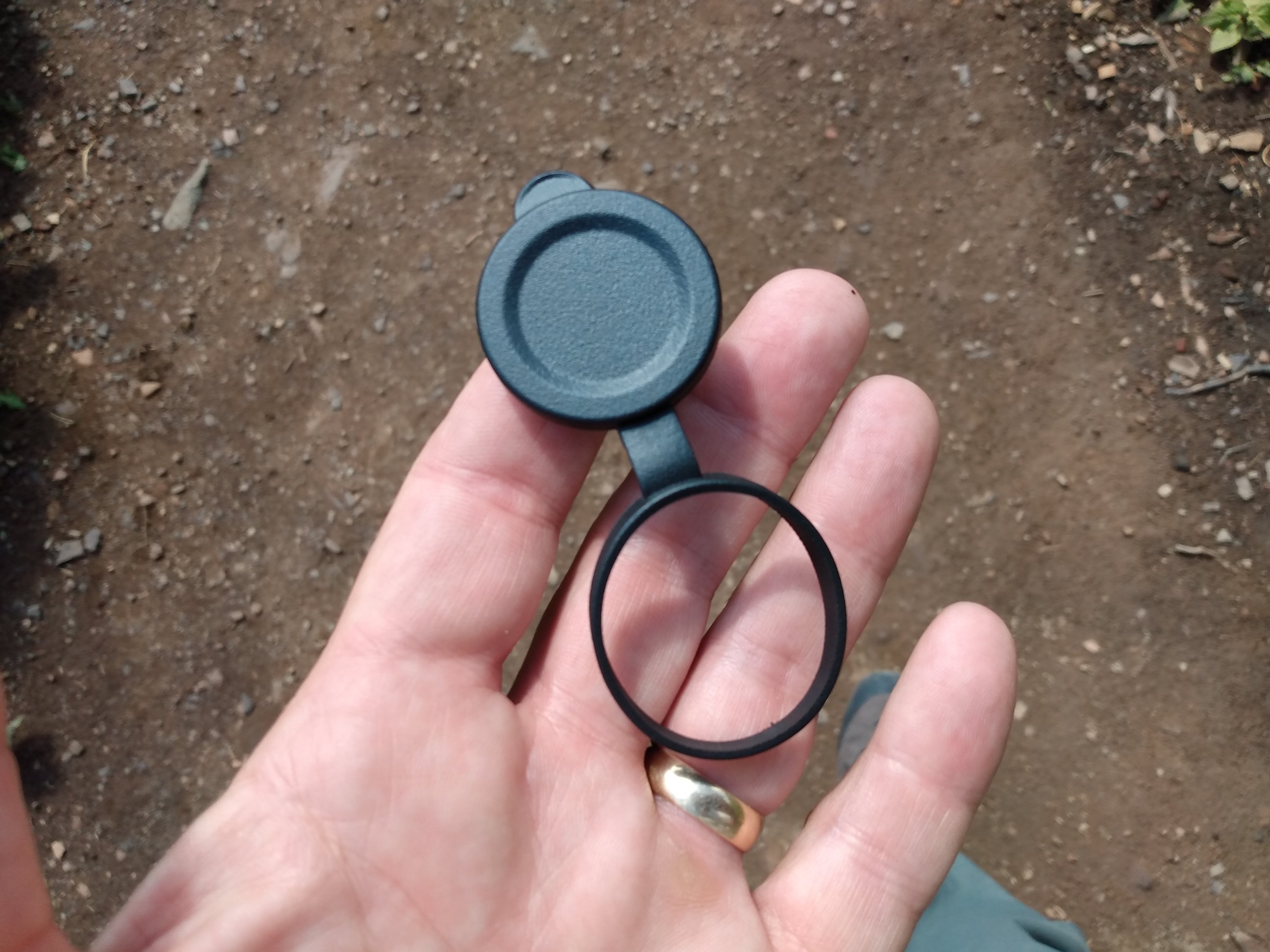 Unlike Glacier in the US, there were men in kilts here.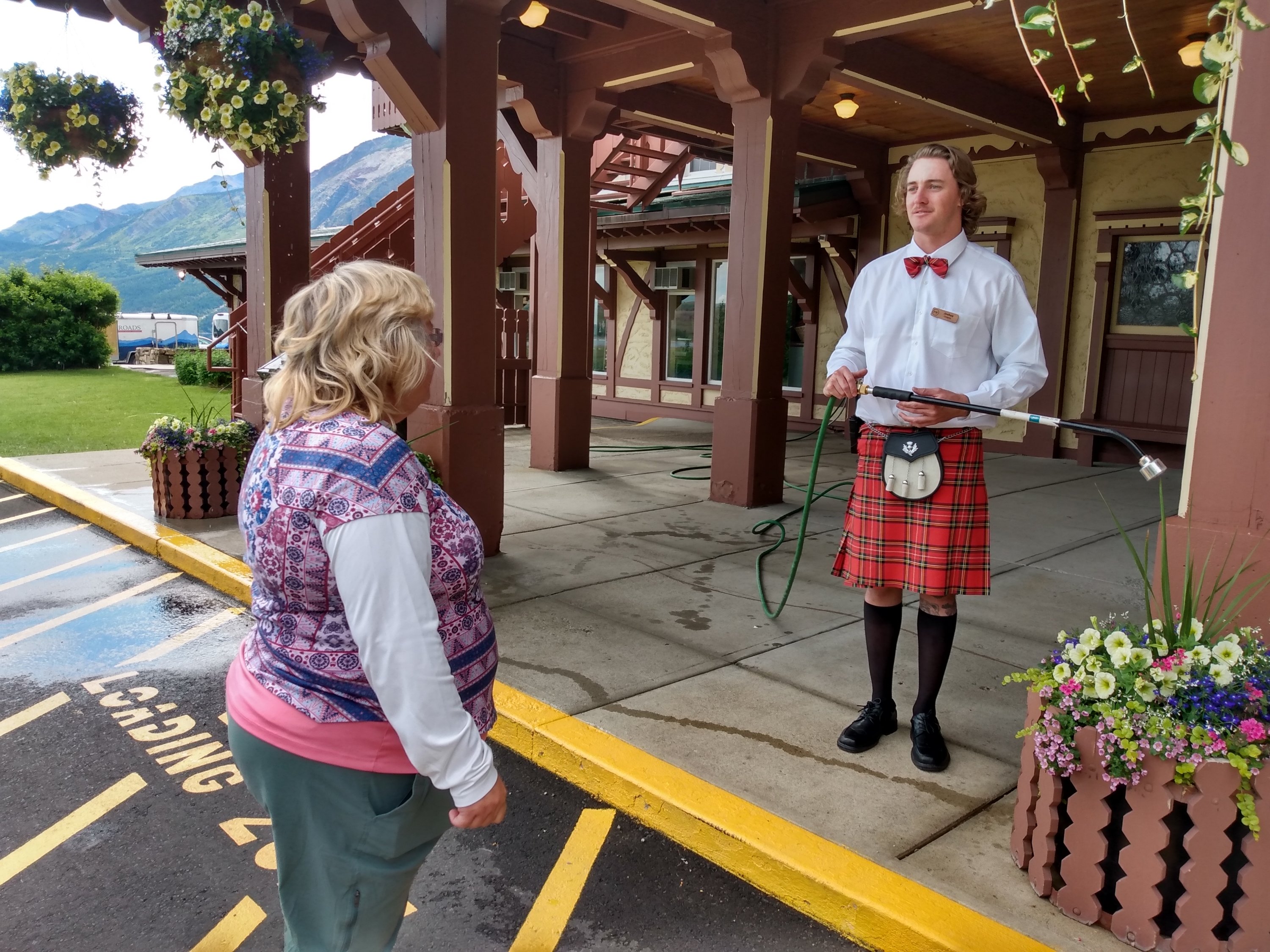 Mrs Ram chatted with Joshua who was working at the Prince of Wales. He was from Australia
The Prince of Wales was also a great place for a beer after our hike. We sat looking over the lake and bumped into Robert . He was travelling in a Mercedes van.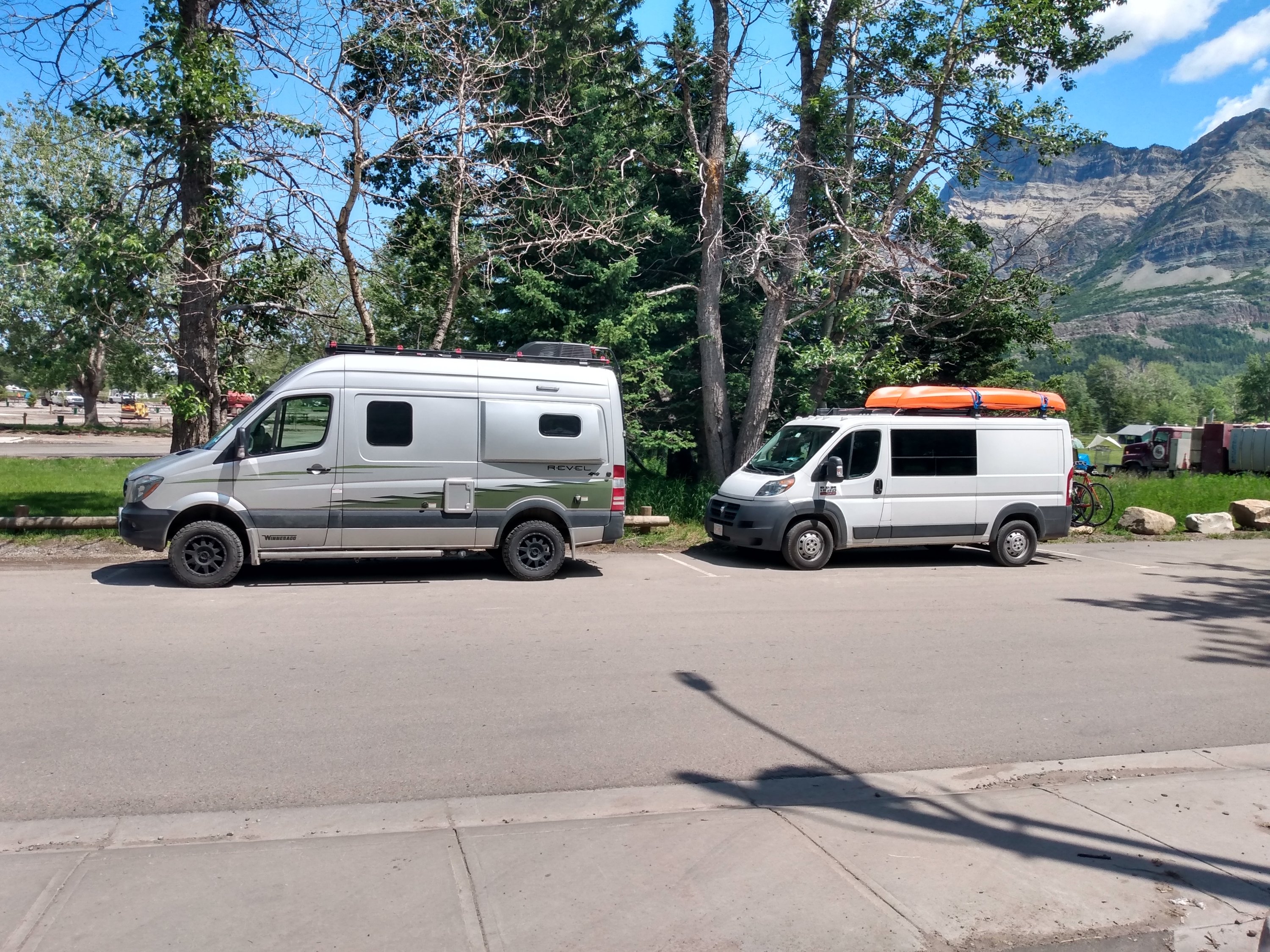 We are planning to return in several years to see how much additional growth there will be in the fire areas.
I suspect Mrs Ram will enjoy seeing the kilted men at the Prince of Wales too.