Bridges built with structure above the road and roof to protect it. What's not to like?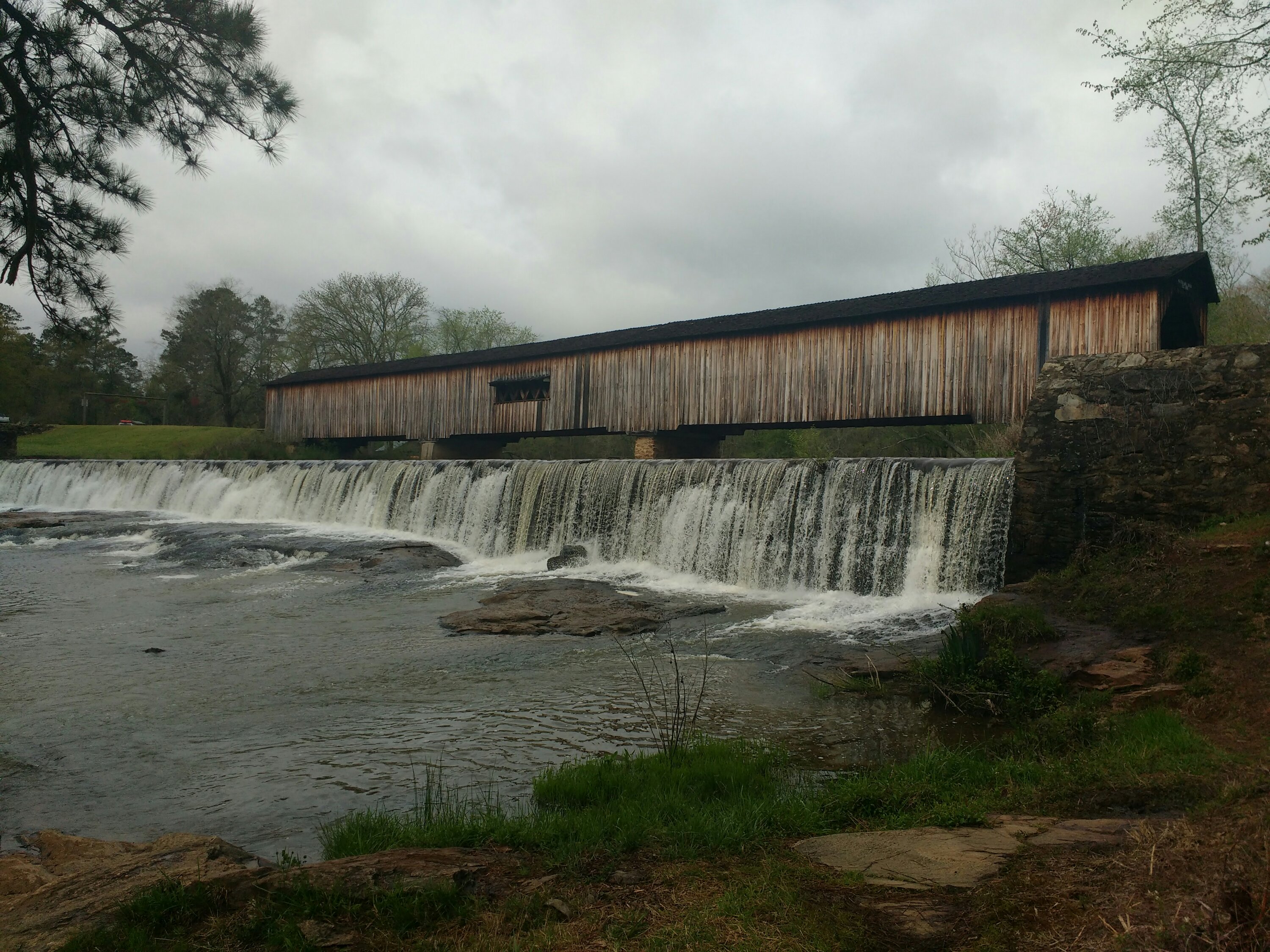 It's a beautiful, 229 ft long bridge built in 1885 by Washington King, son of a freed slave and master bridge builder Horace King. There are hiking trails, bridal paths, a waterfall, water to play in, a spot to put your kayaks in and a campground.
What's not to like? A low clearance sign.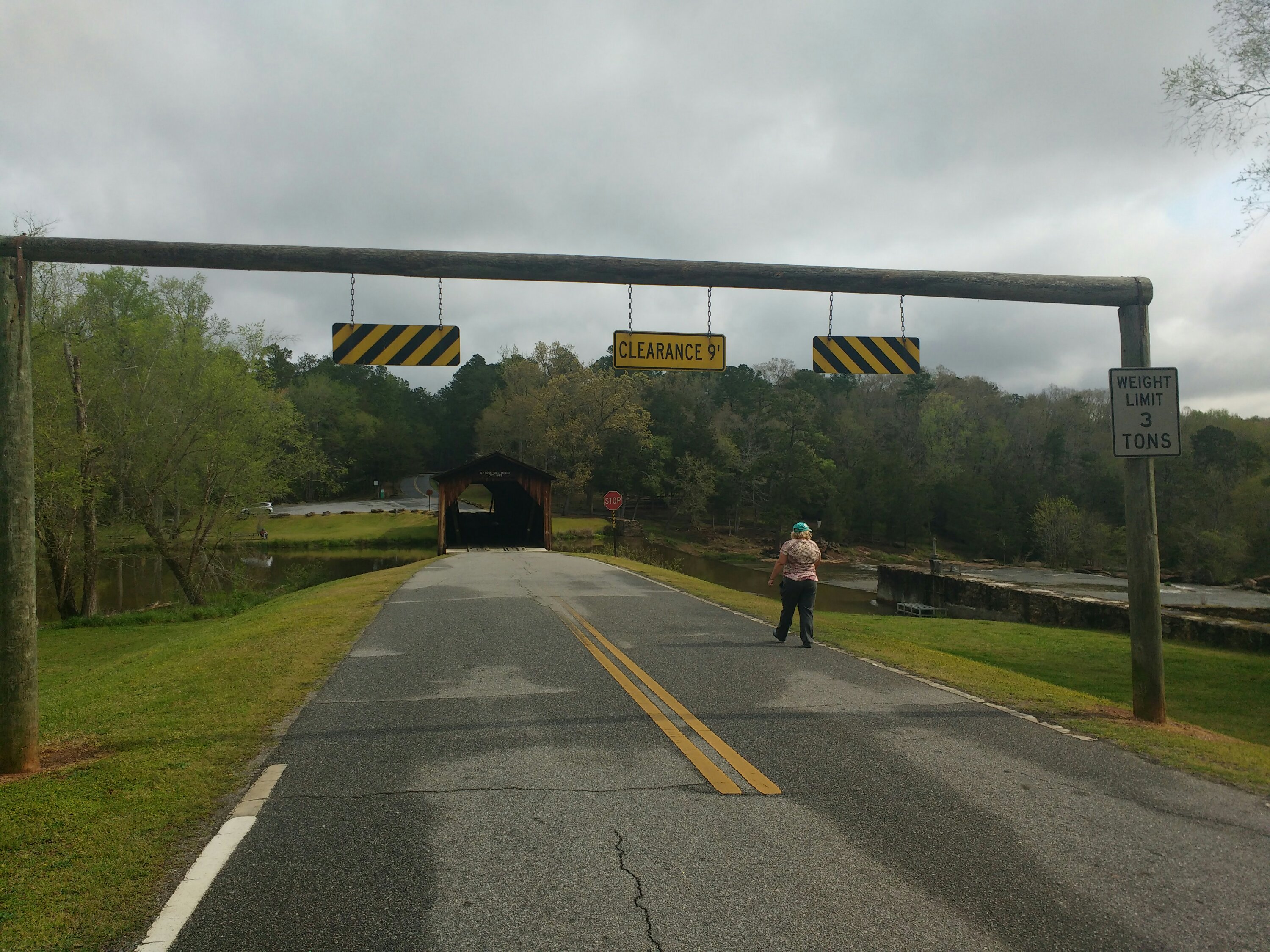 We are technically just under the 9 ft maximum allowed for this bridge. But the bridge has angle supports. And what if Mr Ram did not position those kayaks quite right?
Fortunately the campground entrance was just before the bridge. We were glad we came in from Rt 22.
Our site, #16, was probably the least private one in the campground- it was surrounded on three sides by the road. On the plus side it had the best ATT cell signal in the campground.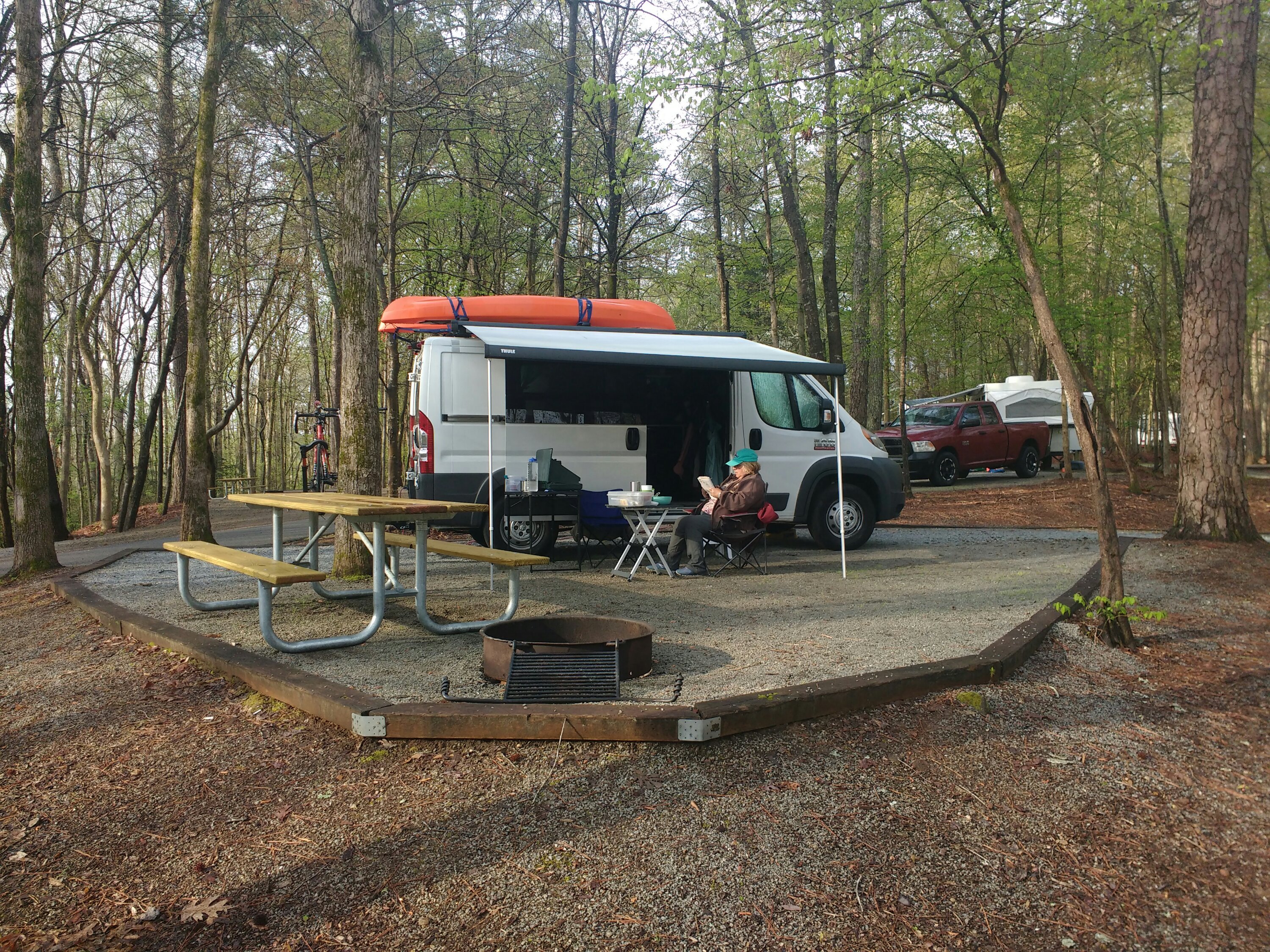 From our not-so-private campsite it was only a short drive to Athens GA for the day.