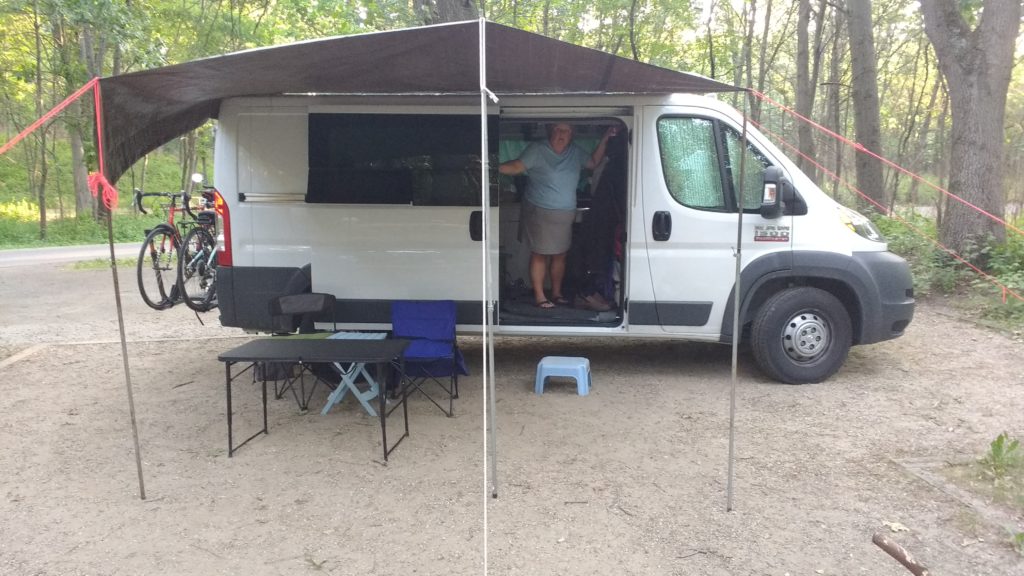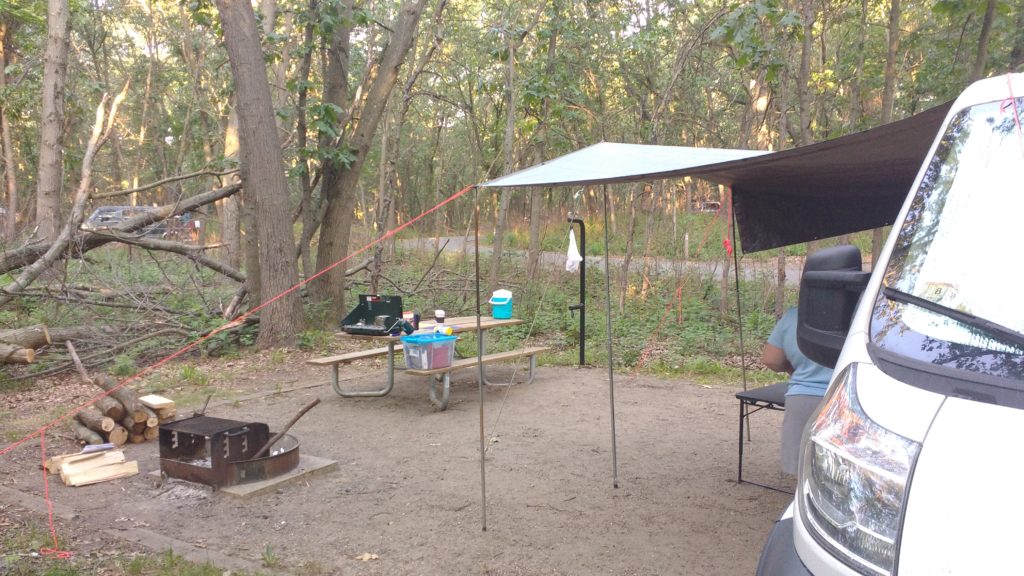 This wooded campground is located just off US 12.  For registration you need to pick a site and then pay at the kiosk with a credit card.
There are about 60 non-electric sites most of which are fairly private with a solid picnic table, a good fire ring and a post with two hooks to hang things such as your lantern and your trash bag.  The showers were good with sufficient hot water and the bathrooms were clean. The trash bins aren't located too far away and the water was good.
We took a bike ride down the street that's across from the campground which will take you to the National Lakeshore.  You can lock your bikes up and go down to the beach. There is some parking there but I would suspect on a busy,hot week, it would be packed.
There's a train station located at the entrance to the campground so if you wanted to you can take the train into Chicago.
At only $18 a night this is a very good deal