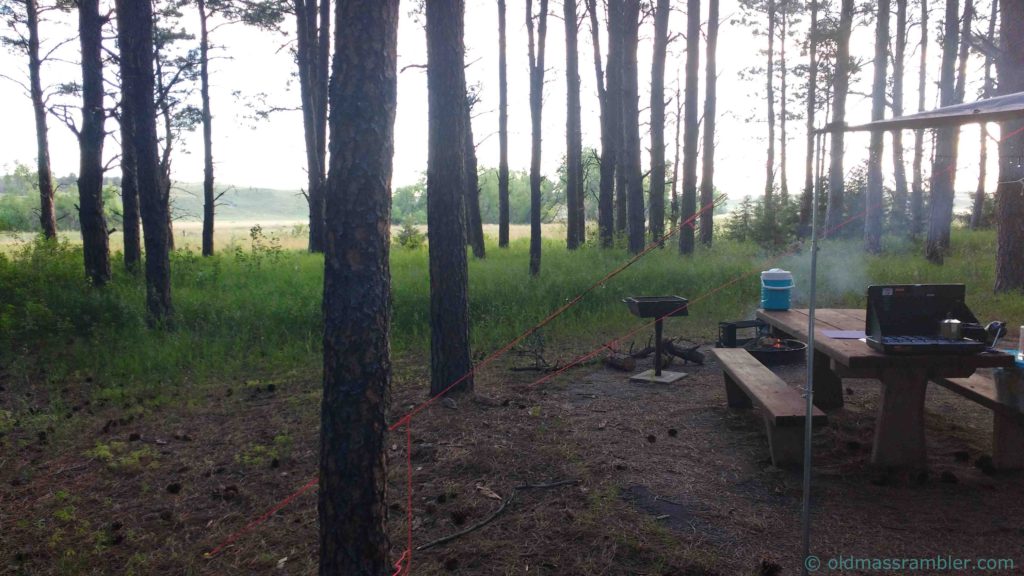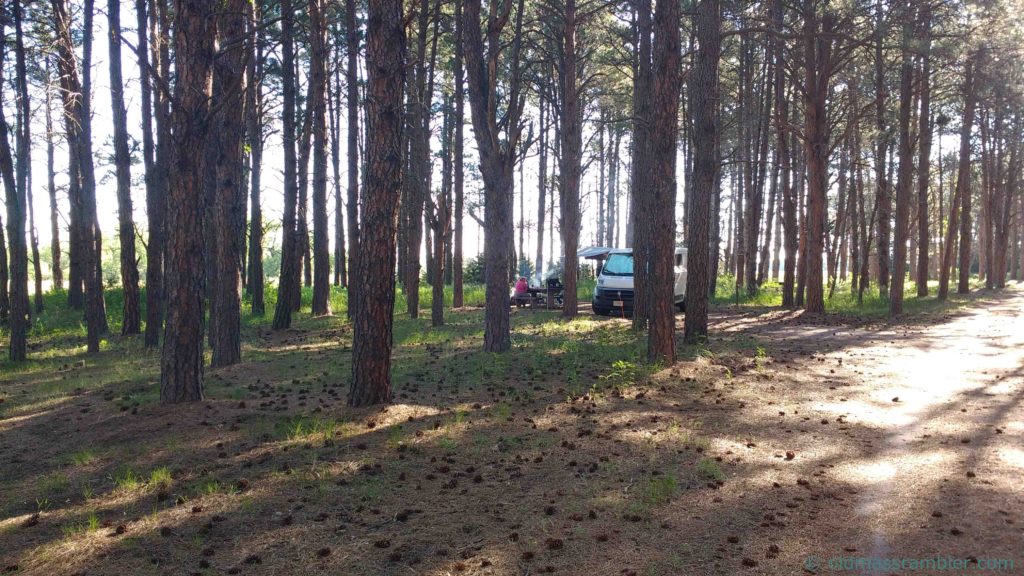 This campground located in the McKelvie forest is far away from just about anything and it's also lightly used.  We were here two nights and only had a few people drive thru - nobody else stayed. Cost is $5 per night.
Our campsite had a fantastic, sturdy wooden table and a fire ring.  The site is actually pavement though much of it is covered with sand and pine needles making it hard to figure out where you can put a stake in.  There was plenty of free wood.
Our site was on the Prairie Land and we did see deer and cows out there.  There are pit toilets one of which was full of flies, the other one I had a lot of dead flies but was usable.  They do have a water pump but the water did not taste very good..
The campground also had 8 open metal stalls for horses.