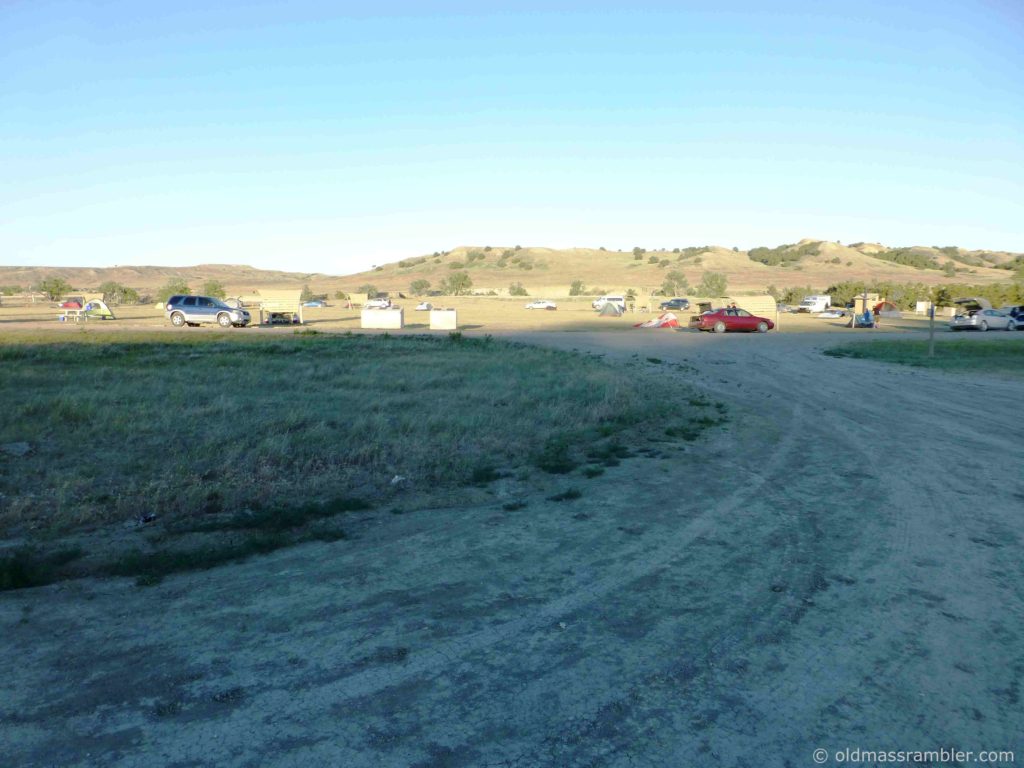 This primitive campground is located in the wilderness area of the Badlands.  It has a grassy center area for tent camping, a dirt area for trailers and overflow tents and also an area for horses with a corral.  There are pit toilets that were about the best we have encountered.  There are trash receptacles but there is no water.
Picking a spot to camp was somewhat confusing as there are no campsite numbers.  Just find a spot, pitch your tent or park your RV and sign the register.  There is no fee.
There a lot of trails at lead out of camp if you are looking for hiking however the ones we took disappeared after a while.  You left to wander around hoping you will find your way back.  However you do not need to hike at all to see Buffalo.  They wander right into the camping area.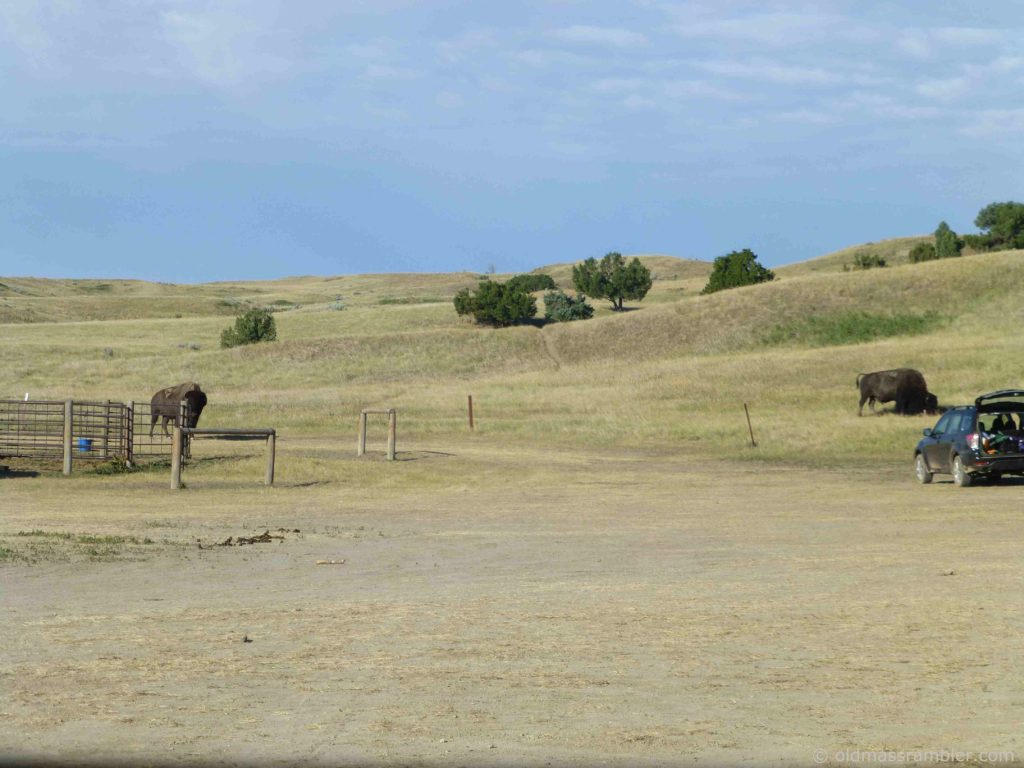 Two tips I would offer.  There are a handful of picnic table some with shade so you may be able to score one if you come early.  If you pitch a tent be mindful of where the prairie dog holes are or you may get a surprise.