Mrs Ram had been seeing elephants in clouds when were at the Roosevelt Lake.  No they weren't pink elephants caused by too much drink. I even saw one of them.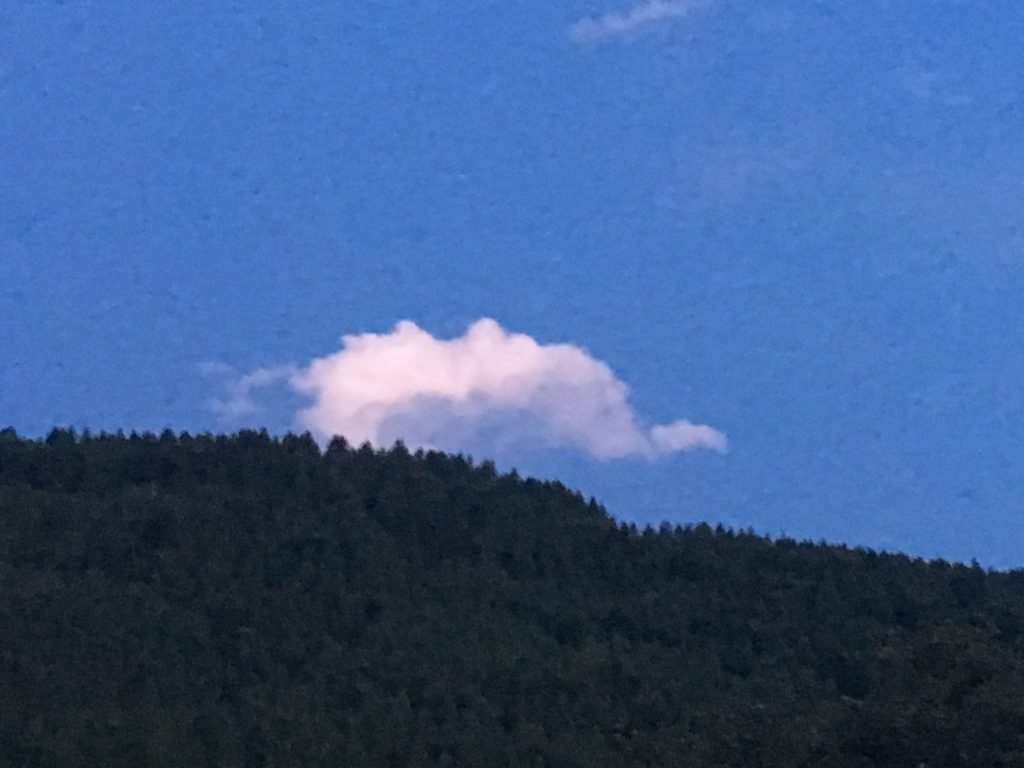 (Ok, maybe we were both drinking but that is definitely an elephant)
As I charted our path from Craters of the Moon to our pet sit in Utah, I noticed a formation called Elephant Rock. Since we had been seeing elephants, a stop to see a big rock elephant seemed to make sense. (Alcohol may have some influence in this choice.)
Our GPS decided to send us to the "back" entrance of the City of Rocks Preserve where Elephant Rock was located. Sparty is an old hand at those washboard dirt roads so it did not slow us down.
The "campground" here was unique because the camp sites were spread out over several miles of dirt road. We choose a site near the pay station, the water and the pit toilets. The site had a fire pit that was hidden in the rocks.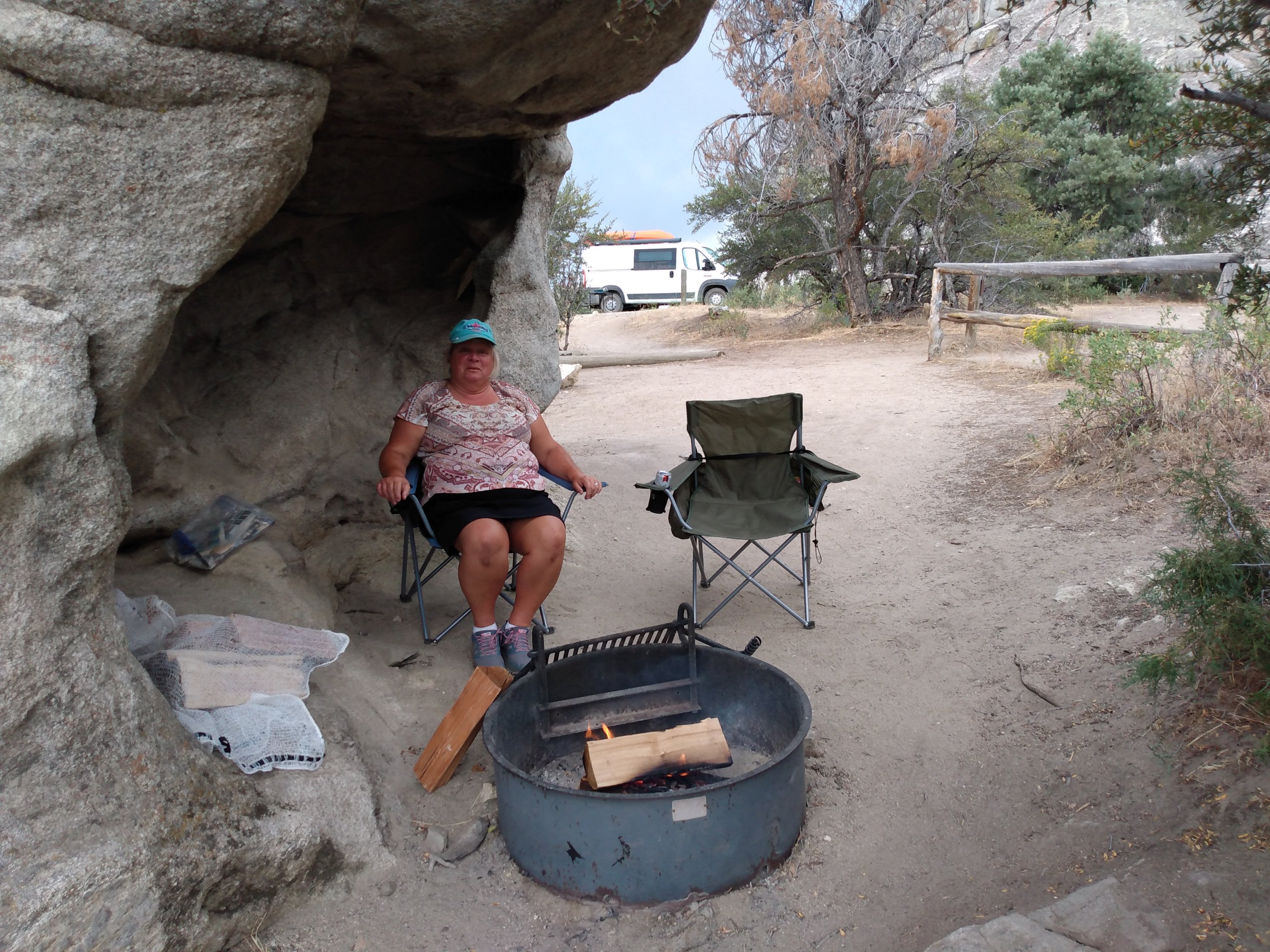 The next morning we hiked into the rocks.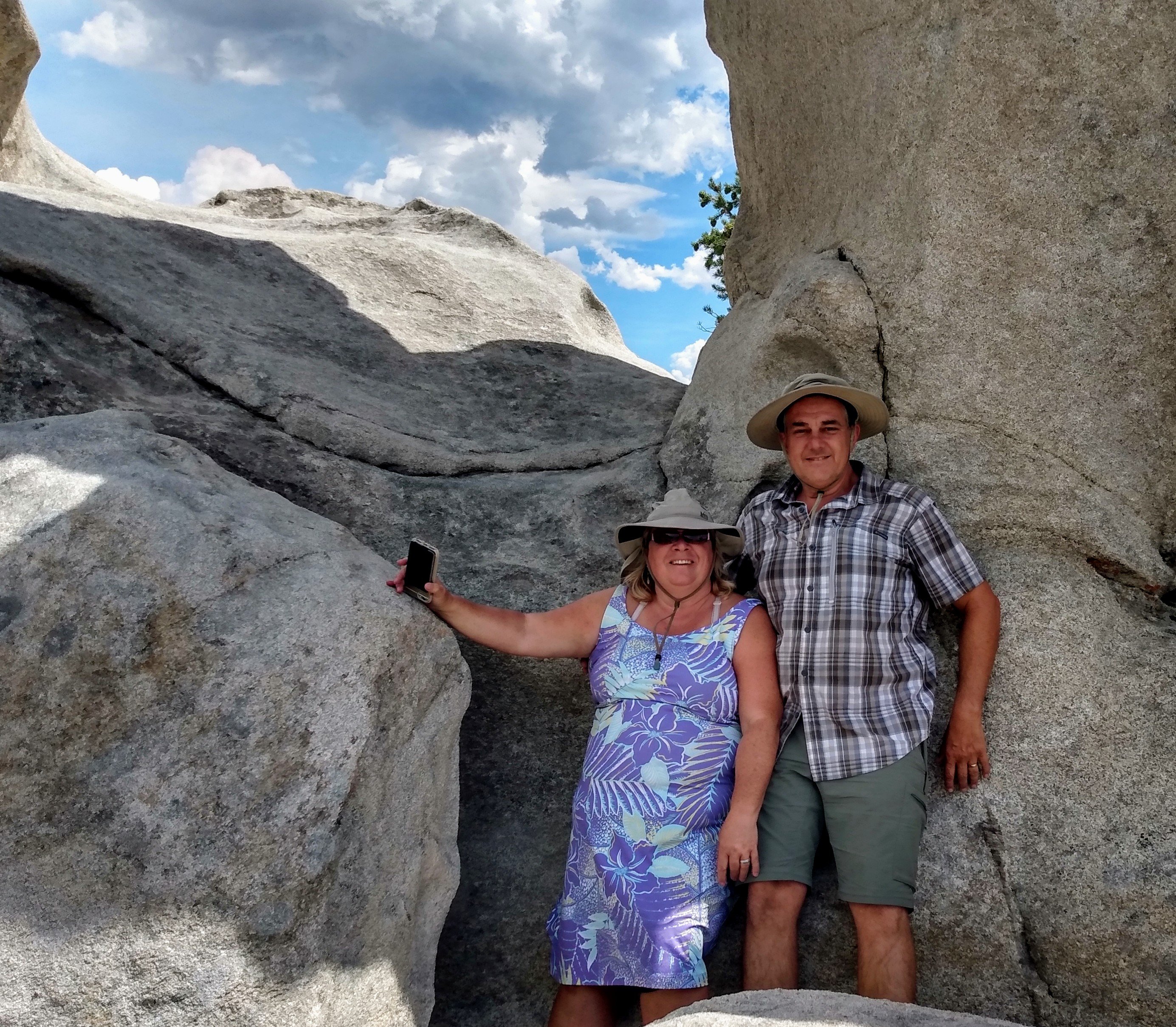 We got a better view of Bathtub Rock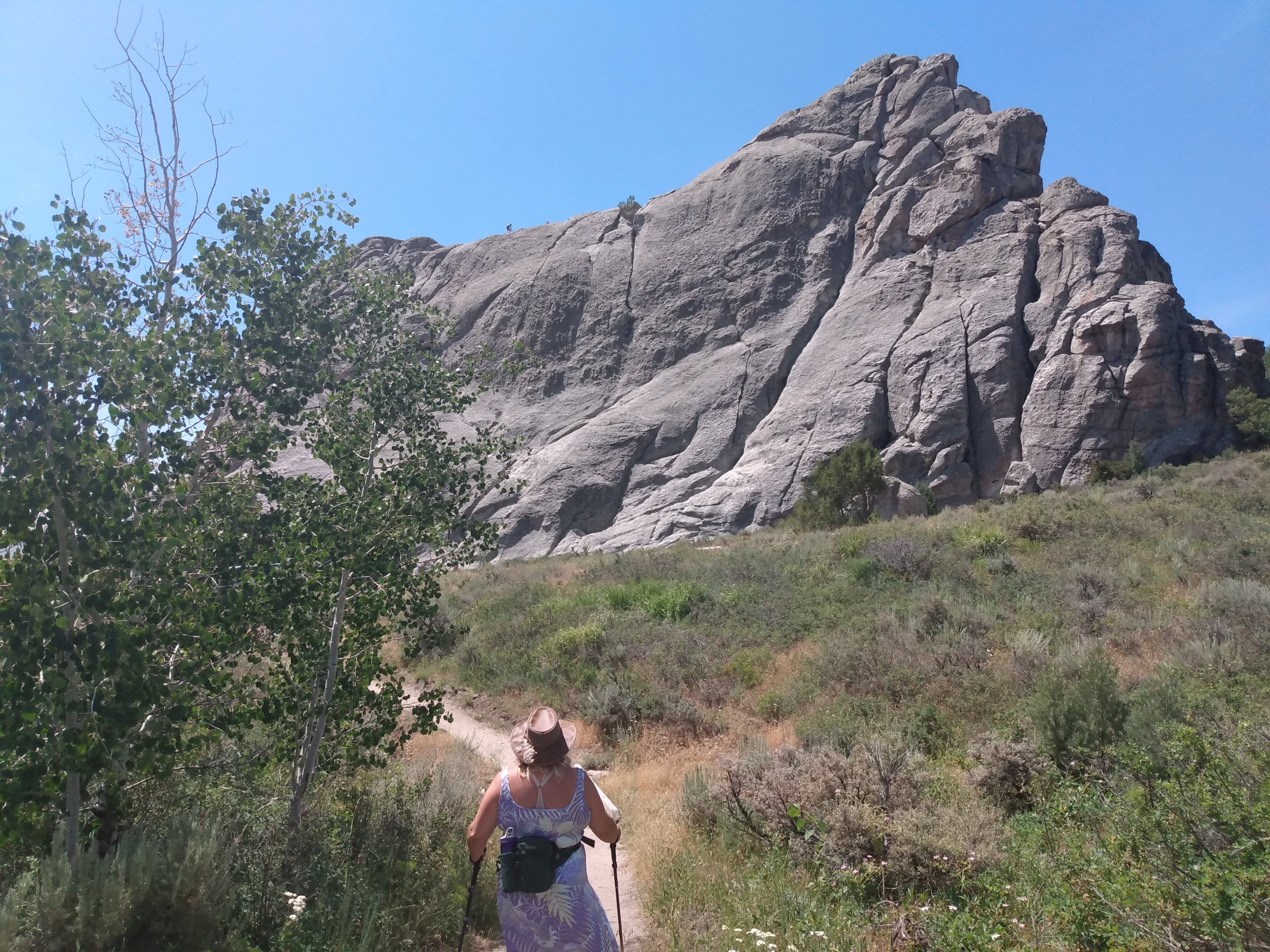 Parking Lot Rock was exactly what we expected: a massive rock next to a parking lot.
Mr Ram heard heavy breathing coming from up in the rocks. Park rangers suspected he heard a mountain lion panting in the heat.
Like other stop over spots in the old west this site had some travelers inscriptions.  Of course every time we see one of these we wonder why old inscriptions are a tourist attraction but new inscriptions are punishable by a fine and jail time.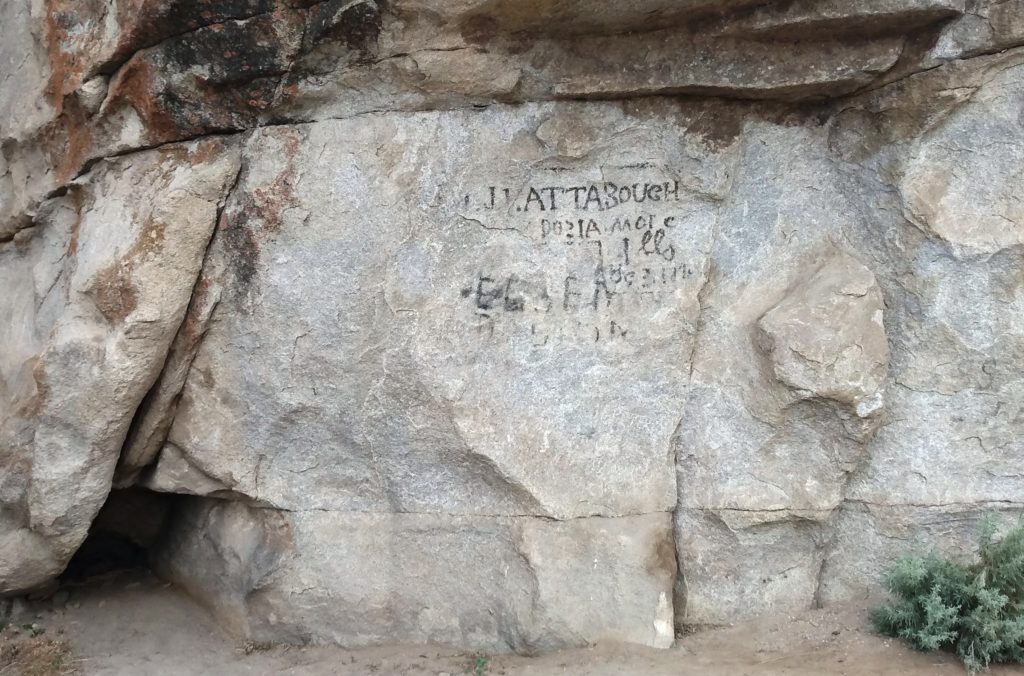 And we did get to see Elephant Rock.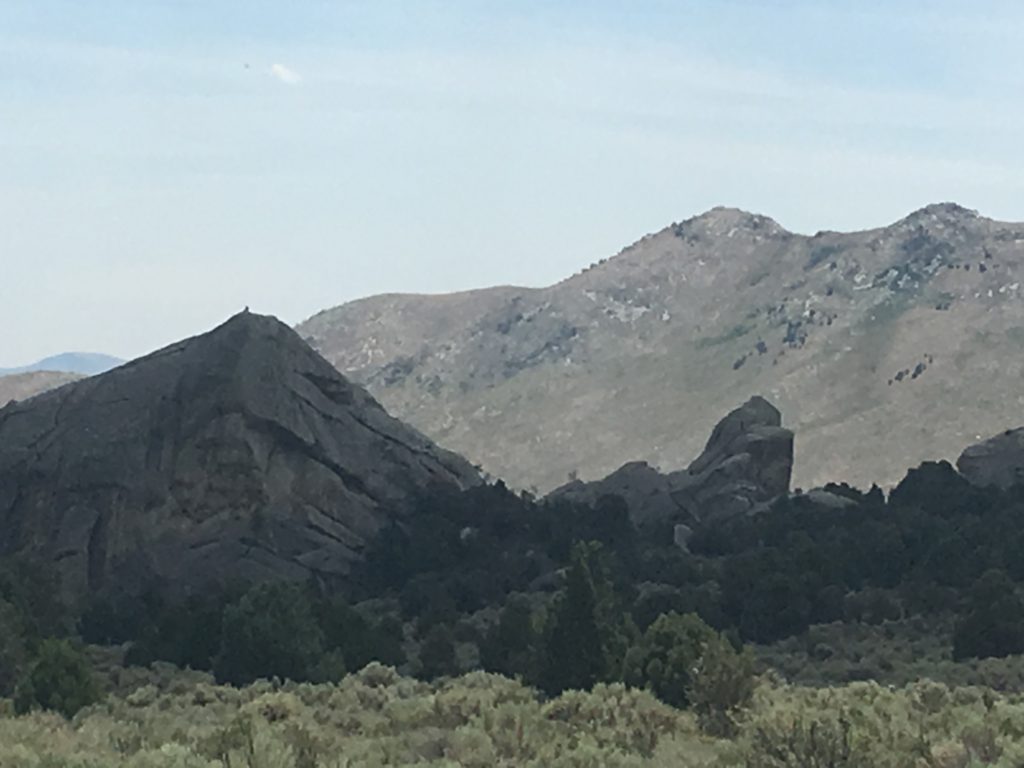 City of Rocks also gave Mrs Ram dizziness which might have been altitude sickness.  Our campsite was at 6,500 feet of elevation.
For our second night we opted for the Smoky Mountain State Campground.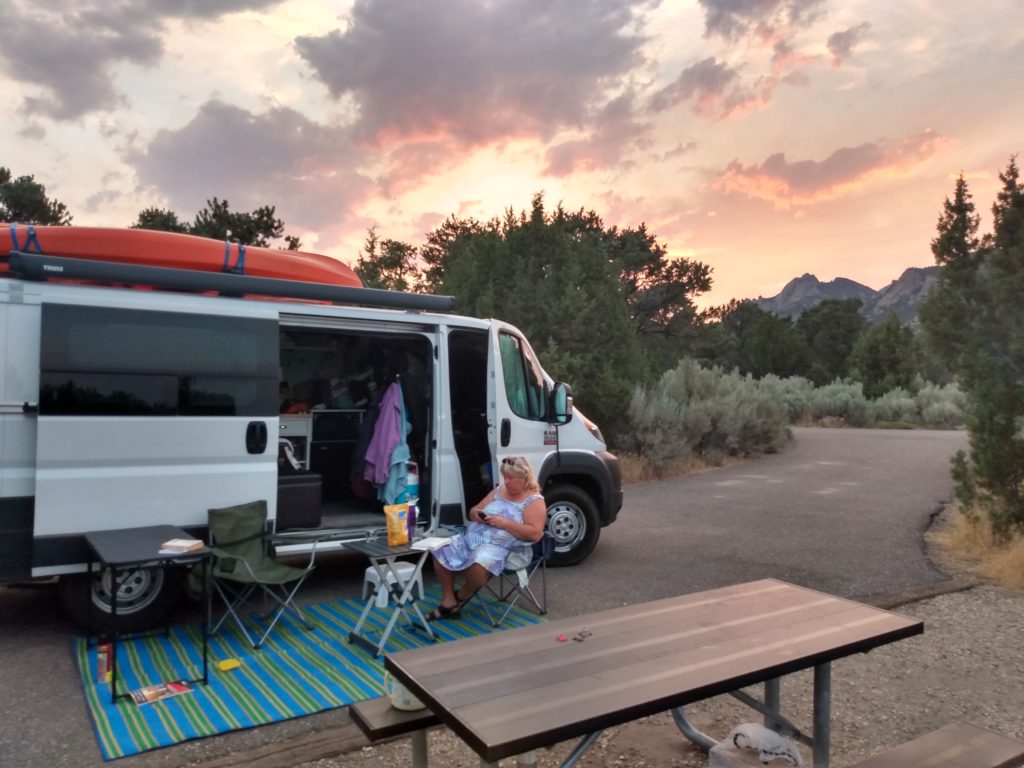 The campground had many open sites including ones where you could camp with your horse.  It also had showers and a lower elevation at 5,560 feet. Mrs Ram enjoyed the hot water shower and slept ok but the dizziness persisted.
With no cell signal we had to use wifi in visitors center at the main entrance on our way out. We booked a La Quinta hotel in Salt Lake City hoping an overnight at 4,400 feet would help with Mrs Rams dizziness.