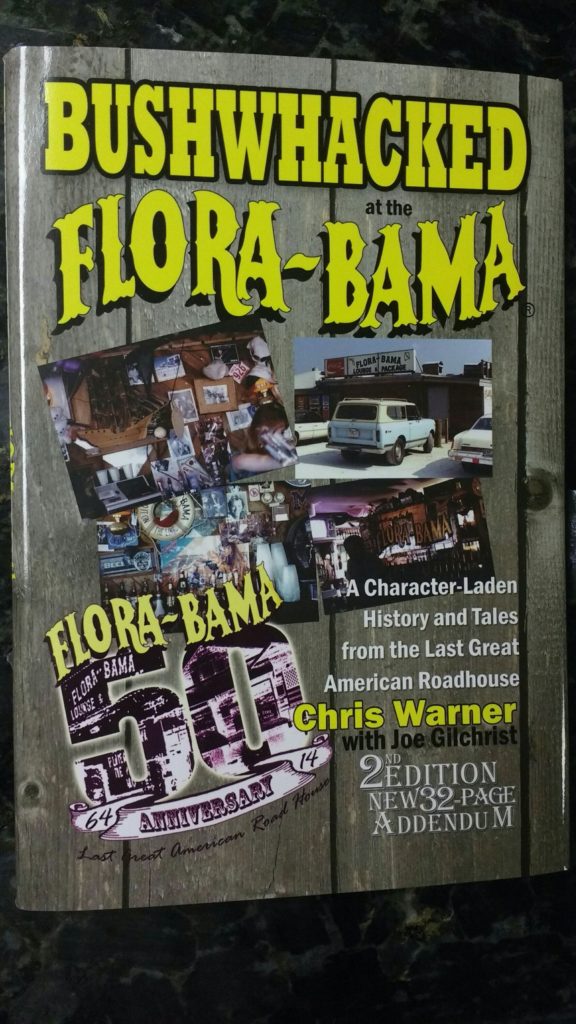 We picked up this book at the FloraBama Bar (and Church) from the author.  We do enjoy getting local books from local authors.
This book had a number of good stories and they are written as if you're sitting with the author having a beer – or as he might say – an adult beverage.  One of my favorites was their trip to a reception at the Mud Brick Studios in Mobile AL.  Traffic was bad and the music at the reception was "interesting".  But they were a bunch of musicians and partyers, a bus and coolers full of "adult beverages" so they had a great time.  And the annual Mullet Toss sounded like fun. (note a mullet is a fish, not a hairstyle)
Yet the conversational tone of the book made it hard to read at times.  The author has lots of great information but there are times that things seemed just tacked on because he needed to place it somewhere such as the paragraph on Joe's first marriage added to the end of chapter 2 just after a discussion of work with the chamber of commerce.
He noted a number of problems the bar owner, Joe Gilchrist, faced with the real estate market collapse and the BP oil spill.  But there was also a political side to this book that blamed democrats, specifically Presidents Clinton and Obama.  Though I might agree they played a major part in a number of issues, there is plenty of blame to go around.  President Bush as well as Democrats and Republicans in congress deserve their share of blame for the real estate and financial collapse as well as the other issues he brings up.
In the end the owner was able to find an investor to save the FloraBama. However as a reader I wish there had been less of the conversational style.