We enjoy a number of outdoor activities and like to find places that encourage us to be outside and active as much as possible. Heyburn State Park in Idaho turned out to be one of those places.
We rolled into Heyburn Park on on a Thursday about lunch time and inquired at the visitors center about a campsite. The park ranger said they might have a site for one night. When Mr Ram said we were hoping to stay the weekend, it seemed she suppressed a chuckle. Then she said "No, nothing was available for the weekend." She suggested we try the first come, first serve campground at the edge of the park on Lake Benewah.
We headed there thinking our chances were quite slim. Yet when we arrived we found many tent sites and a few water and electric RV sites. Usually we opt for a tent site but we liked the idea of having Sparty on flat pavement and not worrying about power over the weekend.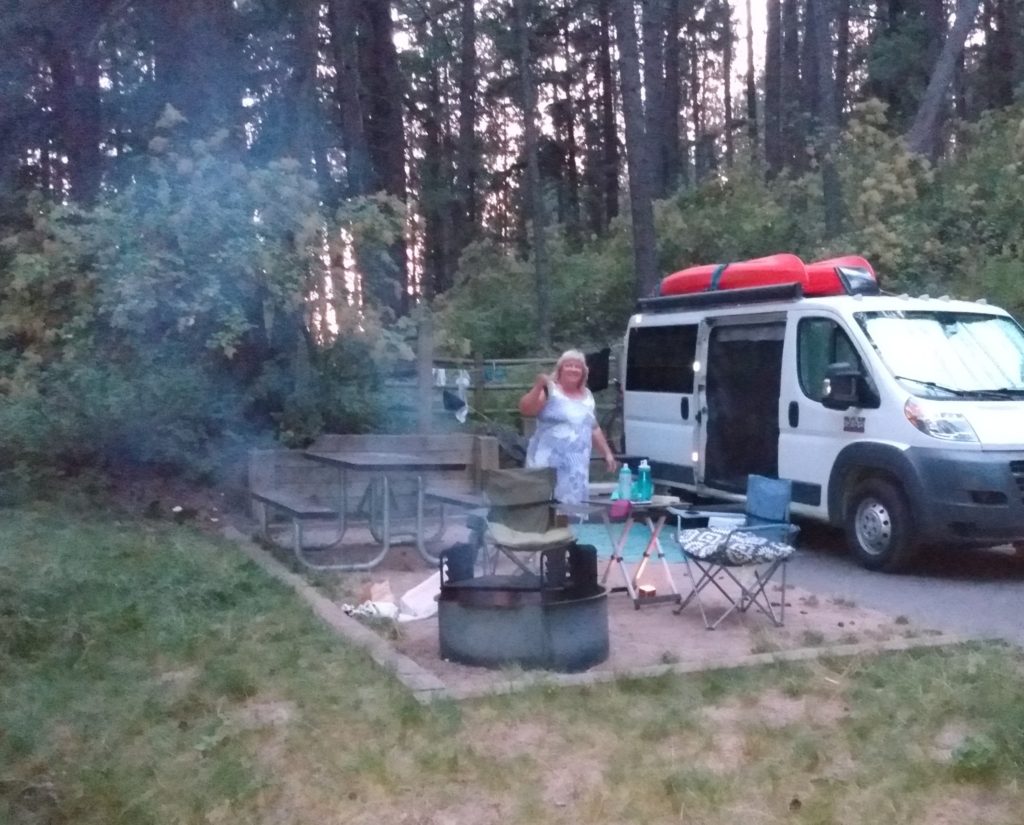 We got out on Benewah Lake and paddled out to Rocky Point.  We avoided the St Joe's River and all of the high-speed power boats.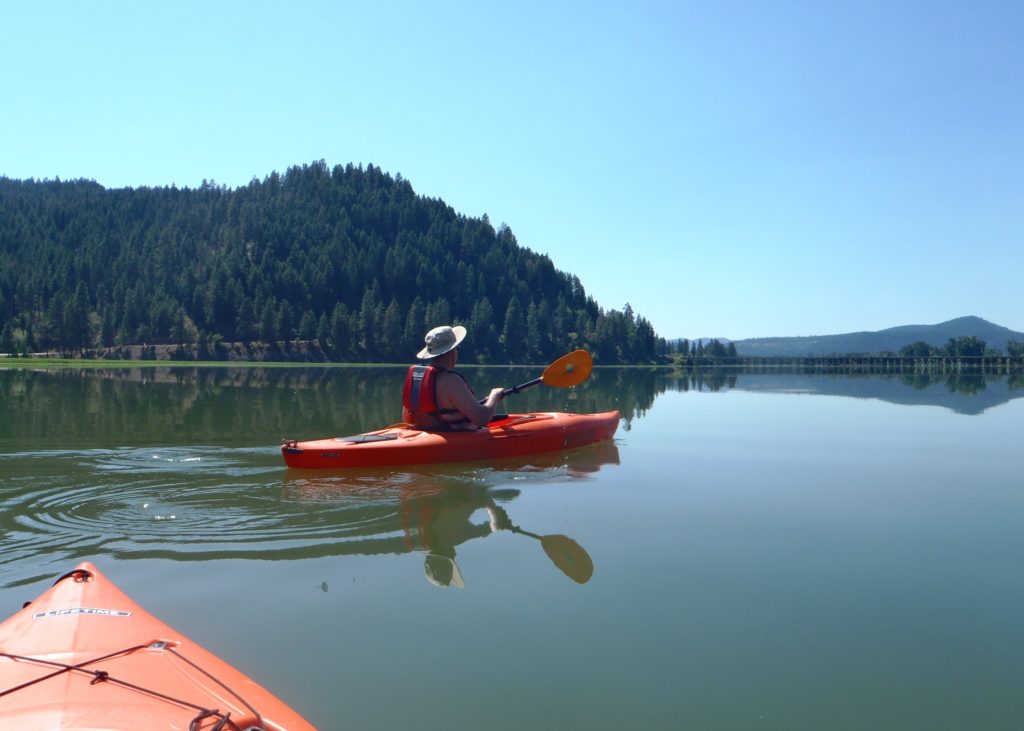 The next day we took a hike to the train bridge and tunnel near our campground.
Unlike many other campgrounds, there seemed to be no restrictions on washing your vehicle. We spent an afternoon removing 4 months of dirt from our van Sparty.
On our last day here we took advantage of the Trail of the Coeur d'Alenes taking a 16 mile round trip bike ride to Harrison for some ice cream.
The only thing missing here was a golf course so we could do ALL of our outdoor sports.